With Star Wars: Squadrons now out in our hands and the game industry moving at a lightning pace, Star Wars fans may be looking for their next video game fix. Star Wars: Tales From Galaxy's Edge may very well be the solution. A new trailer and details for the game have been announced, including when players can expect to be thrust into another space faring world, all in virtual reality.
This Oculus Quest exclusive title was initially launched back in May. It's now that we finally have more details. The game is a standalone story, with the trailer also showing visits from familiar faces such as Yoda, C3PO and R2-D2. It's also considered to be a canonical story, taking place between The Last Jedi and The Rise of Skywalker. Yes, even the adorable little Porgs will appear.
Tales from the Galaxy's Edge is also anthological in nature, according to an interview with IGN. It takes place across 'multiple eras' in the Star Wars universe. Your typical lightsaber faring adventures are to be expected, but they also show the smaller and more fun aspects of the franchise's worldbuilding. Firing some blasters, hanging out in cantinas and even (in the first episode) repairing and working on some droids are all on offer.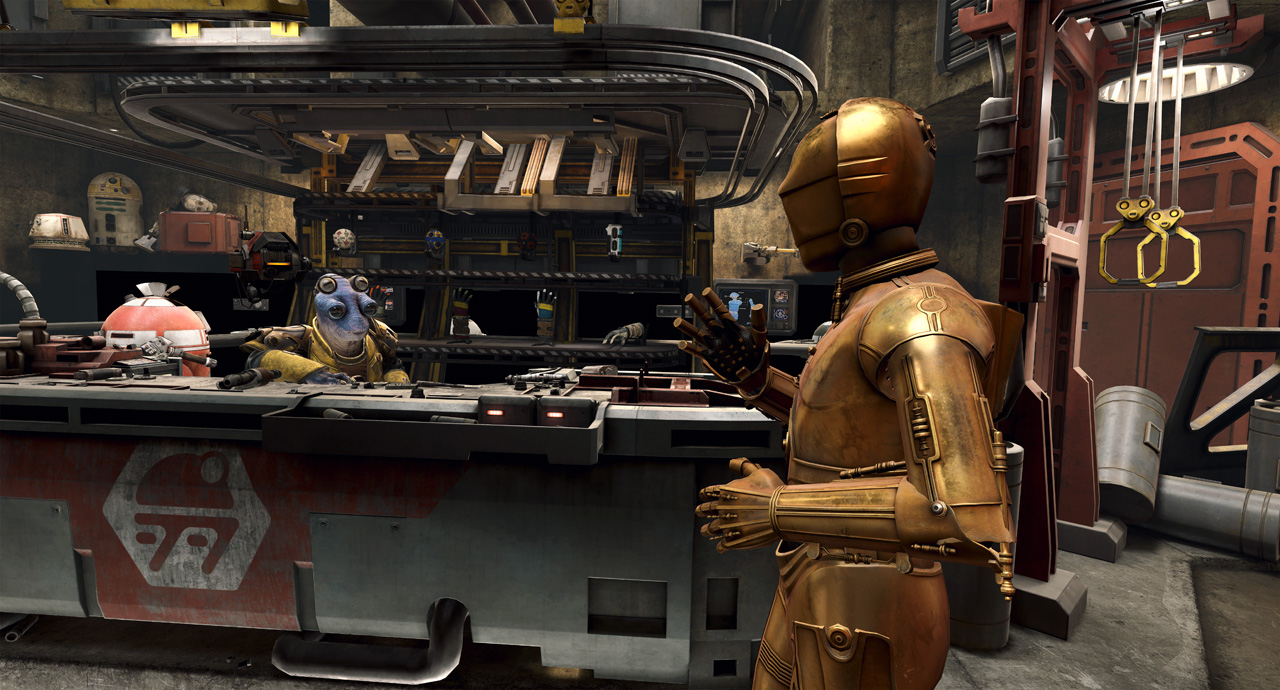 Venturing to the stars
If the trailer at all gives those theme park simulation vibes, you'd be right. The game is intended to be a viable alternative to visiting the Star Wars themed Galaxy's Edge at Disneyland resort. As someone that loves the franchise but even pandemic aside can't see themselves ever making it out there, it's a welcome option.
Star Wars: Tales from the Galaxy's Edge is being developed by ILMxLAB, the developer behind the other wonderful franchise VR title Vader Immortal. If it can capture even half of that fun consider us keen. This is set to be a title exclusive to the Oculus Quest, releasing November 19th. In saying that, those with a shiny new Quest 2 may want to jump on in and see some Star Wars greatness.