The Dungeon Experience is an Aussie developed indie title that seems to ooze with creativity and fun. Dropping its debut trailer recently, this title clearly does not take itself seriously, showcasing a unique blend of goofy and offbeat antics.
The game is being developed by Melbourne based duo Jacob Janerka and Simon Boxer. It will be the second game for both of these lads with Jacob releasing the equally ludicrous Paradigm back in 2017 and Simon releasing his first game Ring of Pain just recently.
But what exactly is The Dungeon Experience?
The game comes across as a surreal first-person comedy, with you as the player going on a guided tour of a dungeon theme park with a level 1 mud-crab turned entrepreneur. The Steam page states the game offers 2 hours of an immersive tour, and judging by the trailer it looks like you will spend most of that time performing menial tasks, interacting with objects, and speaking with a cast of unusual characters like "Table Man", who is literally a man on all fours holding up a pane of glass like a table. The Steam page doesn't offer too much information about the title, instead, it reads more like a meta list of one line jokes proving that, once again, this game does not take itself seriously at all.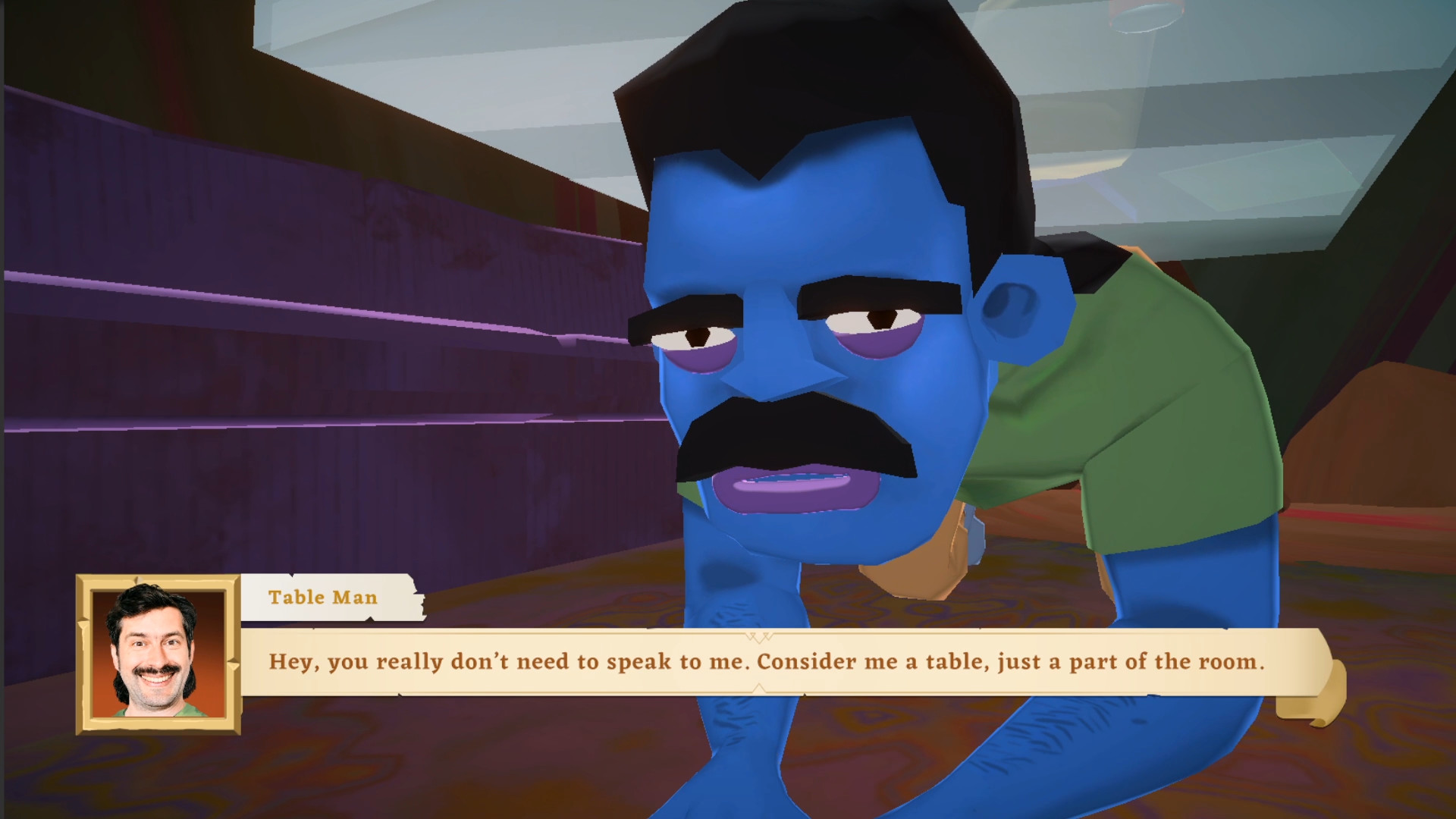 Nonetheless, this game looks to provide a break from the usual gritty and serious titles we are more commonly used to, and being an indie game means the creator can do whatever they want, which is clearly the case here. I look forward to seeing what other wacky characters and inclusion this game has, as the unique comedy style is enough to warrant my time. I am always happy to show support for Australian indie developers (or any indie developer for that matter) as there have been so many unique and captivating titles of late. A recent and certainly popular example of an Aussie indie success would have to be Untitled Goose Game from Melbourne based developer House House.
It's also good to know that there is no longer any asbestos within the dungeon, you can never be too safe when visiting places these days.
The Dungeon Experience's release date is set as "Upon the four moons of Xogris align and the Messiah Khidrius returns." Yes, that really is the official release date listed on the game's Steam page. So expect this title… whenever that happens.