The Pathless, a mythic adventure game announced at the 2018 Game Awards, will be releasing on PS4 and be a PS5 launch title. This news was announced Thursday via a post by the Creative Director of Giant Squid, Matt Nava, on the PlayStation blog. Nava wrote:
"I'm excited to announce that you will be able to play The Pathless on your new PlayStation 5 the minute you get your hands on it. That's right, The Pathless will be available on November 12 as a PlayStation 5 launch title! You'll be able to enjoy the game's gorgeous open world and fast, fluid movement in 60 fps on PS5 while also feeling the force of every arrow shot with the DualSense controller's haptic trigger effects. Of course, you'll also be able to enjoy the game on your trusty PS4, launching the very same day as it does on PS5."
The Pathless is an open world adventure where you will play as The Hunter, a master in archery whose main mission is to rid the evil and dark curse that grips her world. Aiding you in this quest will be your eagle, who you have a very close bond with. By grabbing a hold of your eagle's talons, you can control its movements and reach high altitudes and platforms.
The Hunter's bow and arrow are her main weapon and also her main way of moving throughout the world. She uses it to shoot at talismans that are scattered around the world of the forest and that fill up her dash meter. This "dash" ability lets the player zoom through the forest and her movements are down to timing each shot just right to continue dashing through the world. You will also use The Hunter's archery skills to solve mystical puzzles in structures found around the forest.
Due to Giant Squid's aim to focus on exploration, there is no map available to players. Instead, The Hunter will be able to scan the world using a mask that is connected to the spirit world. This will show you landmarks, where you have been, and when you are on higher platforms let you see even further via "Spirit Vision."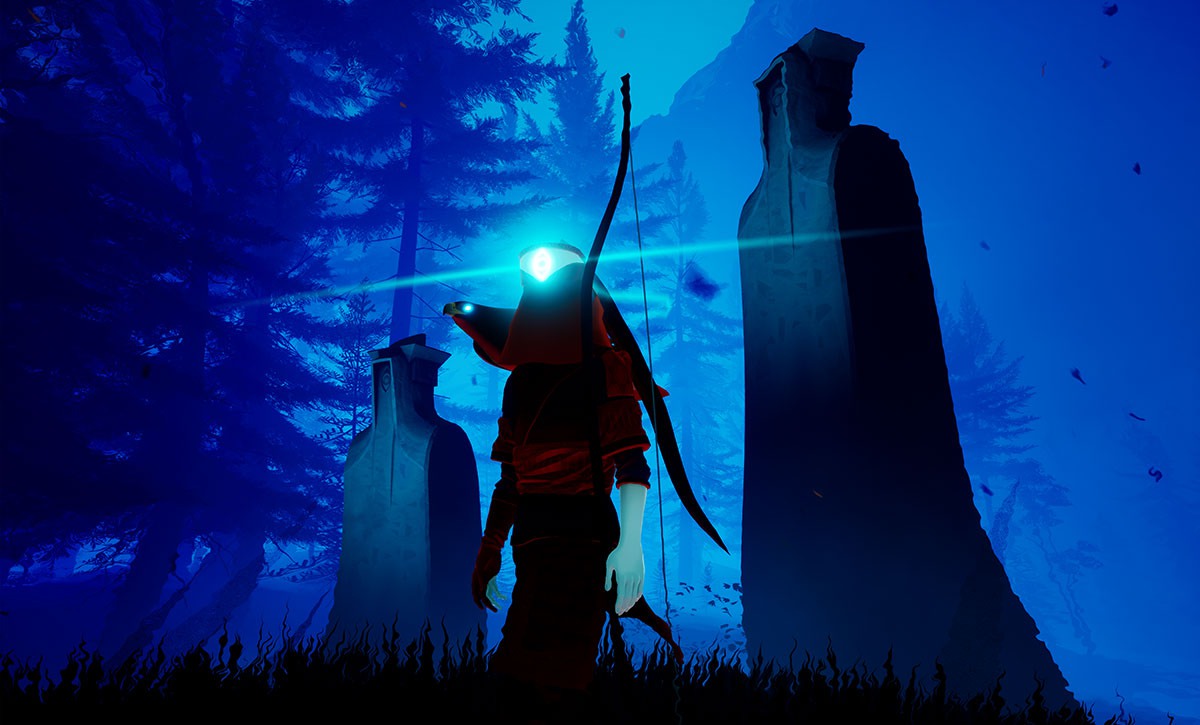 The Pathless will be releasing on November 12th 2020 on PS4, PS5, on PC exclusively via the Epic Game Store and on Apple Arcade.