With the launch of the next-gen consoles right around the corner, sports game NBA 2K21 has announced some new features for its shinier editions. The WNBA (Women's National Basketball Association) will be finally seeing its way into the NBA 2K series in proper and full form for the first time.
Just how this occurs is through a new career mode known as 'The W.' It's the first ever WNBA MyPLAYER experience for the series and will see players creating their own female basketball hero, taking her through a full career where all 12 teams will be featured. WNBA's brightest stars Breanna Stewart, Napheesa Collier and Diana Taurasi will all also make quite the featured appearances.
It's an exciting feature that's long overdue. Los Angeles Sparks forward Candace Parker had the following to say on the franchise's momentous occasion:
"Creating your own player to take over the league is one of the many reasons why people love to play NBA 2K. I'm so excited to see the 2K team elevate the WNBA experience with The W. This will be a great way to introduce the next generation to women's basketball and showcase our league."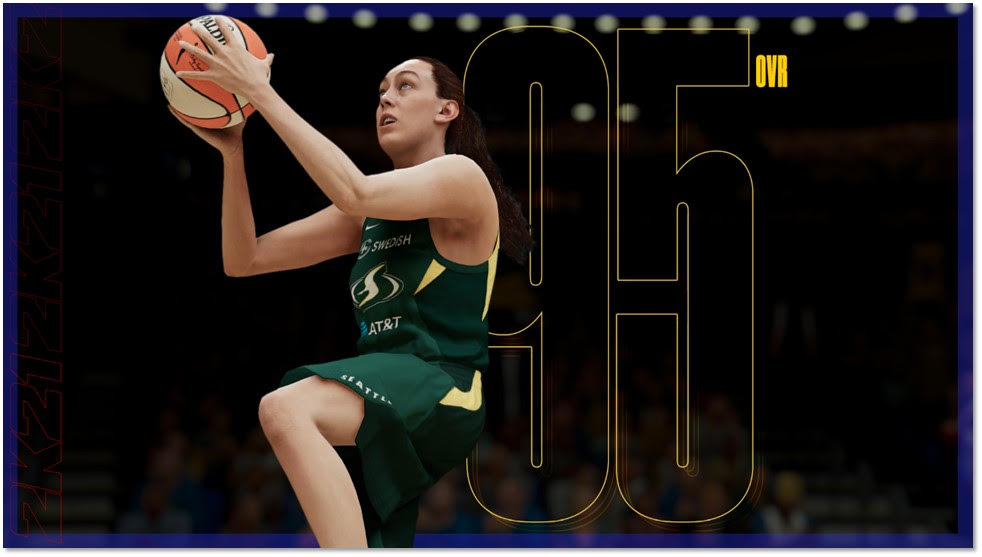 Taking it to the online courts or the manager seat.
Players that want to take the WNBA experience online can also jump into a mode known as 'The W Online.' This sees electric basketball matches where players will take on a 3v3 MyPLAYER mode where it'll be battled out on an entirely new court exclusive to the game-mode. That's certainly quite the viable and interesting option for players who want to show just how well their own personal WNBA custom player is faring. Another first also offered is that players can now also become the GM (Game Manager) or Commissioner in the WNBA. This is situated in the MyWNBA gamemode, and is a great offering for those wanting to get on the management sim side of things.
These are some big and important leaps for the NBA 2K series. Controversies to the game aside, are they enough for you to jump in and test out? NBA 2K21 is currently available on Xbox One, PlayStation 4 and PC. The next gen versions, along with these new WNBA features for the game drop November 10 and 12th for the Xbox Series X|S and PlayStation 5 respectively. For more info keen ballers can go here.