As someone who is relatively new to PC gaming, it can be quite hard keeping on top of the number of storefronts like Steam available to purchase games from. I constantly find myself switching back and forth between the various ones to make sure I don't already own the title, which is why a new nifty extension for Chrome aims to make it just a little easier for Xbox Game Pass subscribers.
The Xbox Game Pass for PC presents some outstanding value, with an already great library to choose from, and with new quality games being added on a regular basis it is almost a no brainer. But imagine buying a game on Steam only to find out later it was already available on Game Pass for free as part of your subscription.
Enter Game Pass Info For Steam, an extension that can be implemented into your Google Chrome or Firefox browser created by Ali Güler. This extension is fairly simple in its purpose; log into your Steam account in your browser and search the store as you normally would, except now you will see a notification below if the title is already included in Game Pass to prevent you from buying something you can already play now without buying it outright.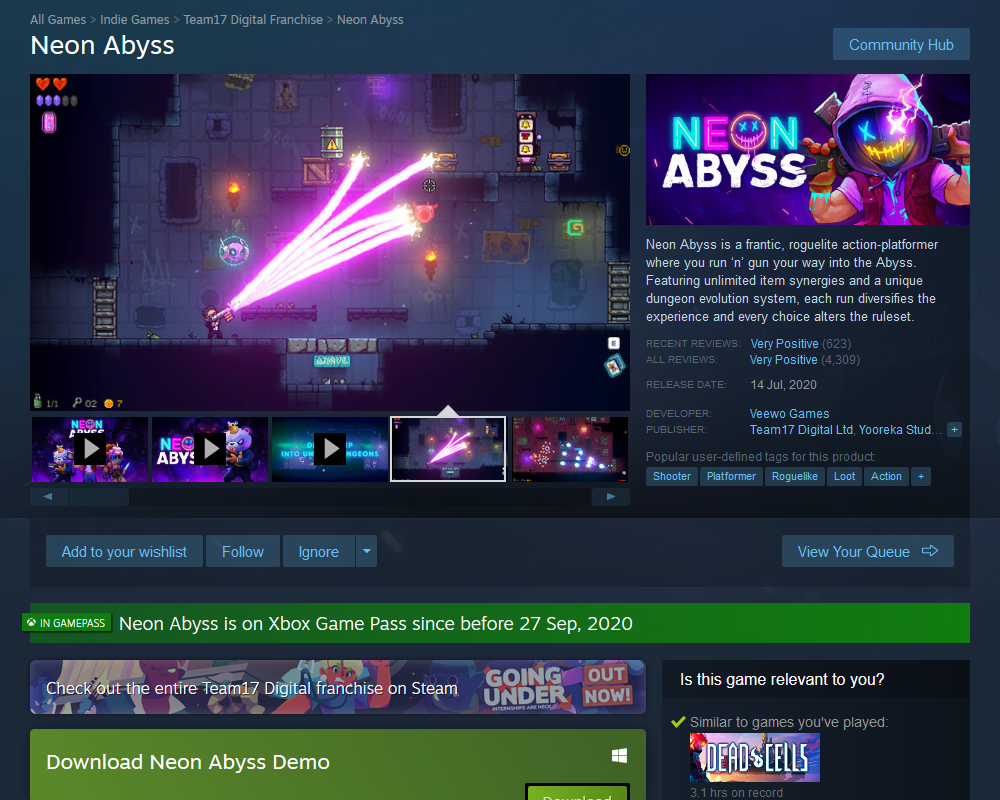 The extension is constantly being updated with new features and better ability to detect games that were previously on Game Pass, with new integrations to your wishlist and other areas of Steam now included.
It may not seem like much, but it's the small things like this that make it easier as a consumer to make more informed purchases and prevent you from wasting your hard-earned money when it can be avoided.
The extension is free for Firefox and Chrome, but if you want to help the developer there is an option to donate an amount of your choice to show your appreciation.