Melbourne's most beloved Goose is set to make an appearance in the Fall Guys universe this Friday, November 13!
Mediatonic representatives announced the Untitled Goose Game collab through a recent Twitch stream. The team members donned homemade goose costumes to announce a series of Untitled Goose Game-themed cosmetic upgrades, which include a range of Untitled Goose Game-themed in-game costumes for your character.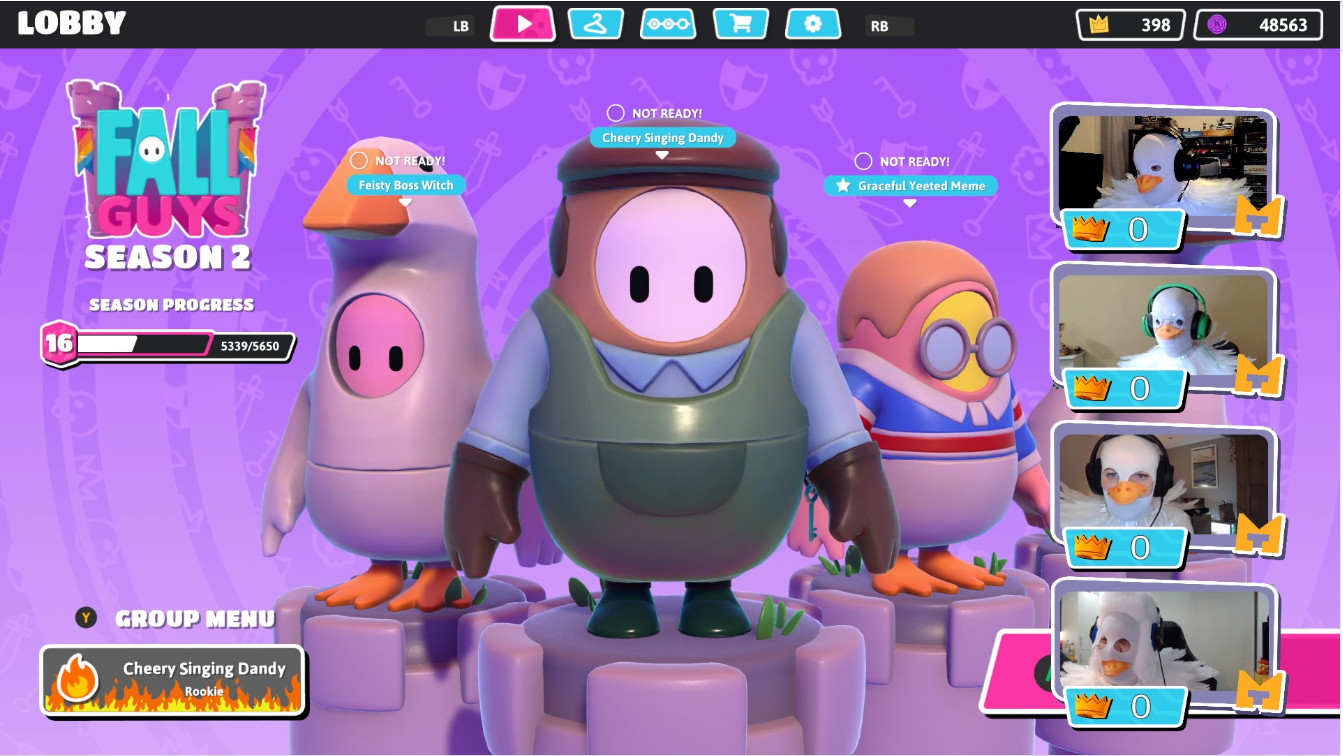 Available costumes will include a goose one, a farmer one, and the boy with glasses. The Untitled Goose Game news accompanies further announcements about Fall Guys' mid-season updates. The much-anticipated updates will be live in-game from today onwards, and bring changes to round mechanics, round remixes, and available costumes.
The biggest change included in the season 2.5 updates is undoubtedly the addition of a brand-new round called Big Fans. Inspired by Fall Guys' previous season's seesaw parcourse, the Big Fans layout has players jump on the blades of several large fans, all the way to the finish line. Some of the gameplay is showcased in Mediatonic's new trailer.
Another notable update is the arrival of Little Yeety, a tiny hammer that shows up in random spots throughout Fall Guys levels. The news about Little Yeety comes on the heels of Fall Guys' Big Yeetus September update, which added a sizeable and aggressive hammer obstacle to the game. Big Yeetus shows up in random rounds and adds to the mayhem and can be as much of a help as it is a hindrance. We're curious to see what the addition of Little Yeety will bring!
In addition to gameplay updates, the team has also added a number of fixes improving the overall gameplay experience: players can now select their desired server region, and several bugs and glitches have been ironed out.
If you're keen to read more on the details the season 2.5 updates will bring, head to Mediatonics' blog for more details.