The Drawn to Life games on the DS and Wii featured player-designed heroes going forth in 2D platforming adventures. The series has been dormant for some time, with developer 5th Cell Media moving onto the Scribblenauts franchise. There is hope at last for the Drawn to Life series, however, with a new entry coming out in just a few weeks. Drawn to Life: Two Realms will feature the player travelling between the human world and the Raposa world, coming soon to Switch, PC and mobile devices.
In the Drawn to Life games, you play as The Creator, the deity of the world of the Raposa. Using your powers to bring to life a heroic mannequin to fight for you, your hand-drawn Hero travels through platforming challenges to rescue townsfolk and save the world. Following the ending of Drawn to Life: The Next Chapter, the main characters discover the human world. The plot of Two Realms features the Creator's Hero embarking on a quest to save both the Raposa and human worlds.
Players will use the Book of Imagination to "enter the mind and challenge Townspeople, Enemies and Raposa to resolve conflict and defeat the shadow." Drawing from the Scribblenauts series, players use "dozens of unique toys" to solve puzzles. Points are gained based on your imaginative solutions to the game's challenges. There will also be Outfits and Stickers, which will allow the player to customise their hero further.
"We're unearthing the beloved and groundbreaking Drawn to Life franchise with a new version created for a new generation of gamers and platforms," said 505 Games president Neil Ralley in a press release. "It's been over a decade since the previous title so we can't wait for new players and long-time fans to get their hands on Drawn to Life: Two Realms just in time for the holidays—the perfect opportunity for older fans with families to share an old favourite with their kids."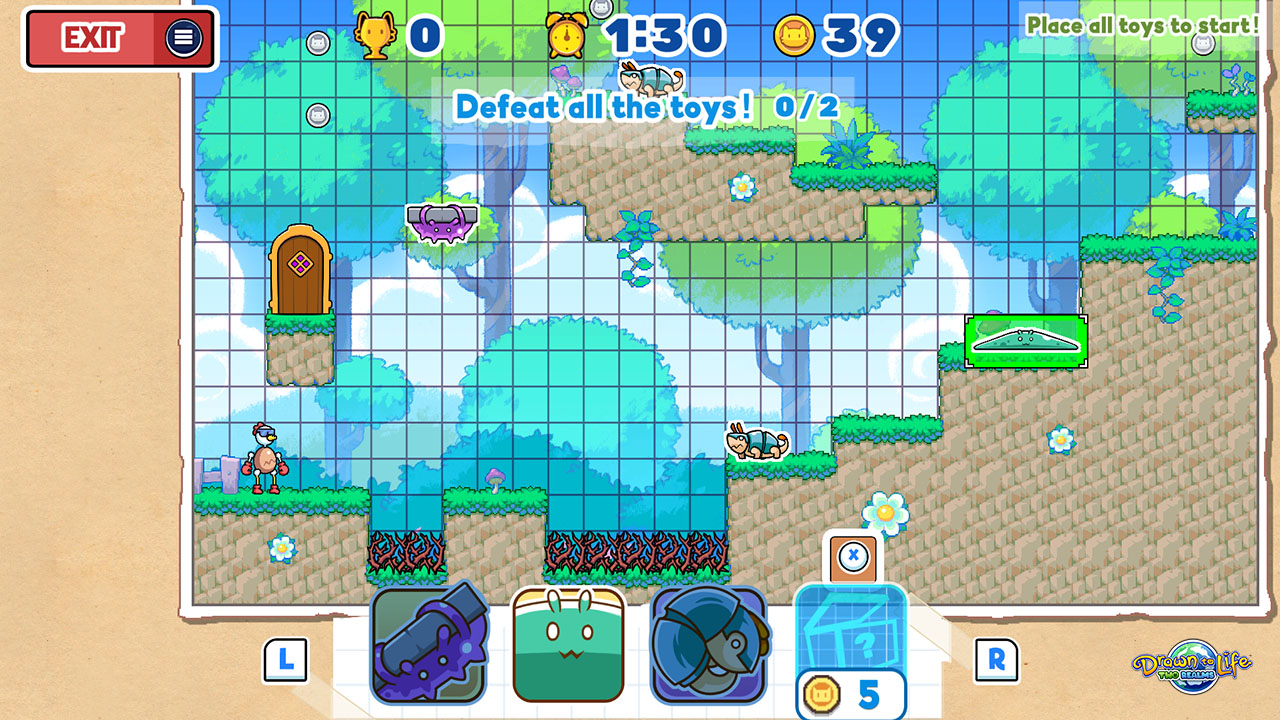 Drawn to Life: Two Realms is being developed by 505 Games instead of 5th Cell. However, the Steam Store page states that many of the original developers, including the original composer, are working on this entry. According to Gematsu, the game will cost $9.99 (about $AU13.70) on Switch and PC, and $4.99 (about $AU6.85) on iOS and Android. The lower price point is a bit unusual; perhaps it will be more of a budget title compared to its predecessors. Regardless, Drawn to Life: Two Realms will release on Switch, PC and mobile devices on December 8.