2020 really is the year of delays and though this title hasn't been delayed, one of its key features has been. A PS5 official launch title, Sackboy: A Big Adventure, will be missing online multiplayer when it launches with the next gen console on the 12th of November. Ned Waterhouse, the Design Director at Sumo Digital, the game's dev team, had this to say about the decision:
"We've made the difficult decision to delay the full online multiplayer functionality within Sackboy: A Big Adventure. The team have been working hard to ensure that online is the very best experience it can be for players and we just need a little more time to get it right so you can enjoy it to the fullest with your friends and family."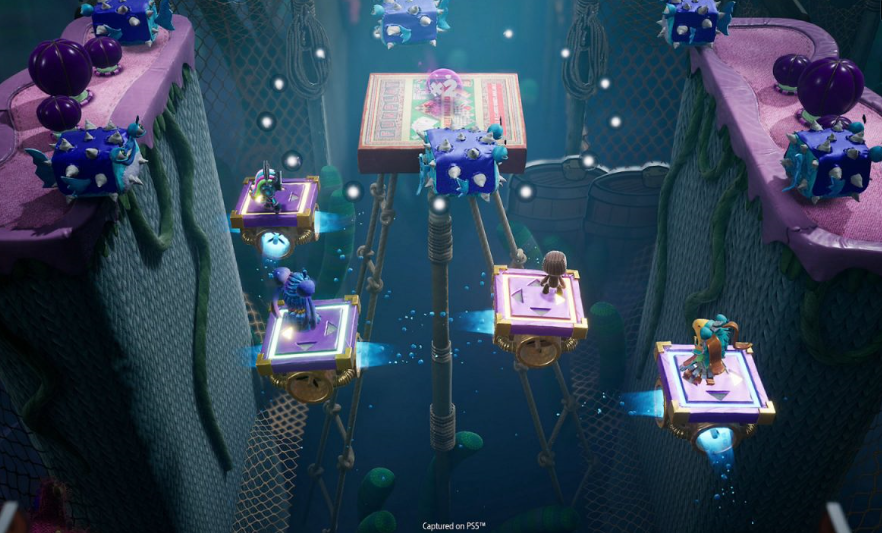 Cross-generation multiplayer between PS4 and PS5 users, plus game save transfers between the two consoles, will come in the form of a patch at the end of 2020.
For those who can't wait to get into multiplayer "2-4 player parties can play through the whole game including unmissable (local) co-op only levels." However, to do so, players will obviously have to purchase an extra PS5 controller. Right now, a PS5 Dual Sense controller is going for nearly $110AUD on Amazon, so that's a bit of an investment for people who have been hanging out for Sackboy multiplayer.
Sackboy was first introduced to the gaming world in LittleBigPlanet in 2008. Since then Sumo Digital has released three more versions of the action puzzle platformer. All have been published by and exclusive to Sony/PlayStation. This title was revealed at the PlayStation Showcase earlier in 2020.
Sackboy: A Big Adventure will release on PlayStation 4 and PlayStation 5 on November 12th, 2020. Multiplayer will arrive sometime at the end of 2020.