V4 publishers, Nexon, announced today that they will be adding a new class to the MMORPG. The Archer class will be springing into action with their ranged attack from tomorrow. This new class can "dole out swift attacks" and has "six skills that can be activated in lightning-fast succession" making it the "fastest class in all of Syllunas!"
To celebrate the release of this new class, Nexon have a number of events that are available to all players across the globe that start on the 18th of November:
– Check-In Event: Players can participate in a 14-day check-in event to earn support gear for the new Archer class with the Brellan gear set, Rare Mount, Pet and Companion.
– Mega Prime Time Event: The Mega Prime Time Event, allows players to support their character development with rewards increasing to max 500% EXP constant Prime Time.
– Archer Update Celebration Event: this event gives players a 300% EXP potion, Epic companion Shuryl and a Demon stone when users reach a certain level.
As well as these events, V4 players will have access to the Anguished Forest, a brand new area and also Phantom Abyss Dungeon that will be added to the Beast's Void. Further updates will include a crafting recipe for the Epic Ring, changes to the items players can hold on to as they travel around the world and new gear slots.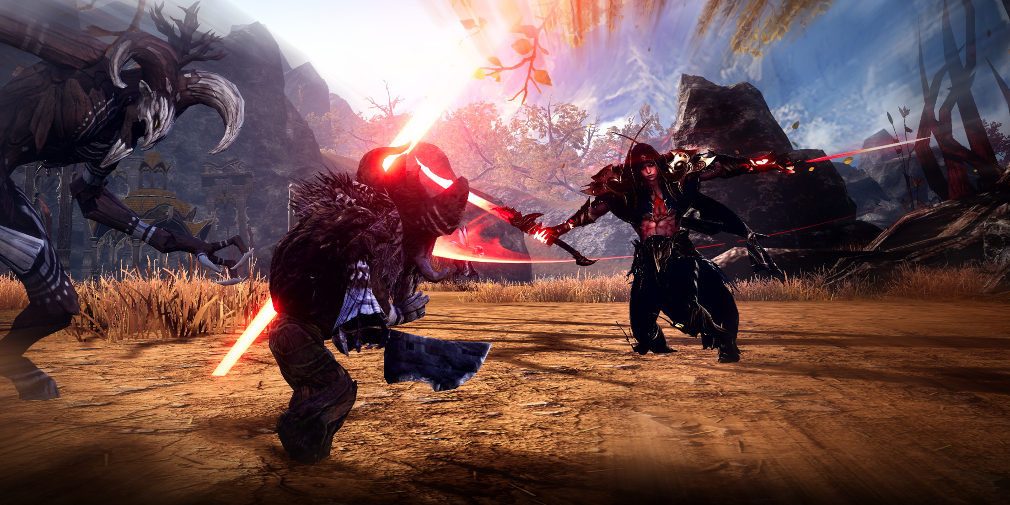 Luke had this to say about the cross platform game when it was released in October of 2020: "it's easy to pick-up-and-play and feels very responsive, although it's worth noting that in my time playing… I didn't notice any major gameplay differences compared to its mobile MMORPG competitors. It uses autoplay and a familiar structure, complete with basic versions of hunting for resources, refining gear and participating in some basic PVP against bosses."
V4 is free to play on PC and mobile. To keep up to date on this title and many more make sure to keep an eye on our website and socials!