Proving that 2021 games is once more showing no shortage of delays, another upcoming game joins the ranks. This time, the upcoming game in the Tolkien universe known as The Lord of the Rings: Gollum, is the latest one to take the blow.
The news came actually fairly quietly from developer Daedelic Entertainment. An email from PR team Dead Good PR announced a "fellowship" between Daedelic and new co-publisher NACON. NACON is a team that you'll know from games like Rugby 20 and WRC9, along with the upcoming Werewolf: The Apocalypse – Earthblood. Slid discretely in the email are the words ""Developed for Xbox and PlayStation consoles, Nintendo Switch, and PC, the game will be released in 2022."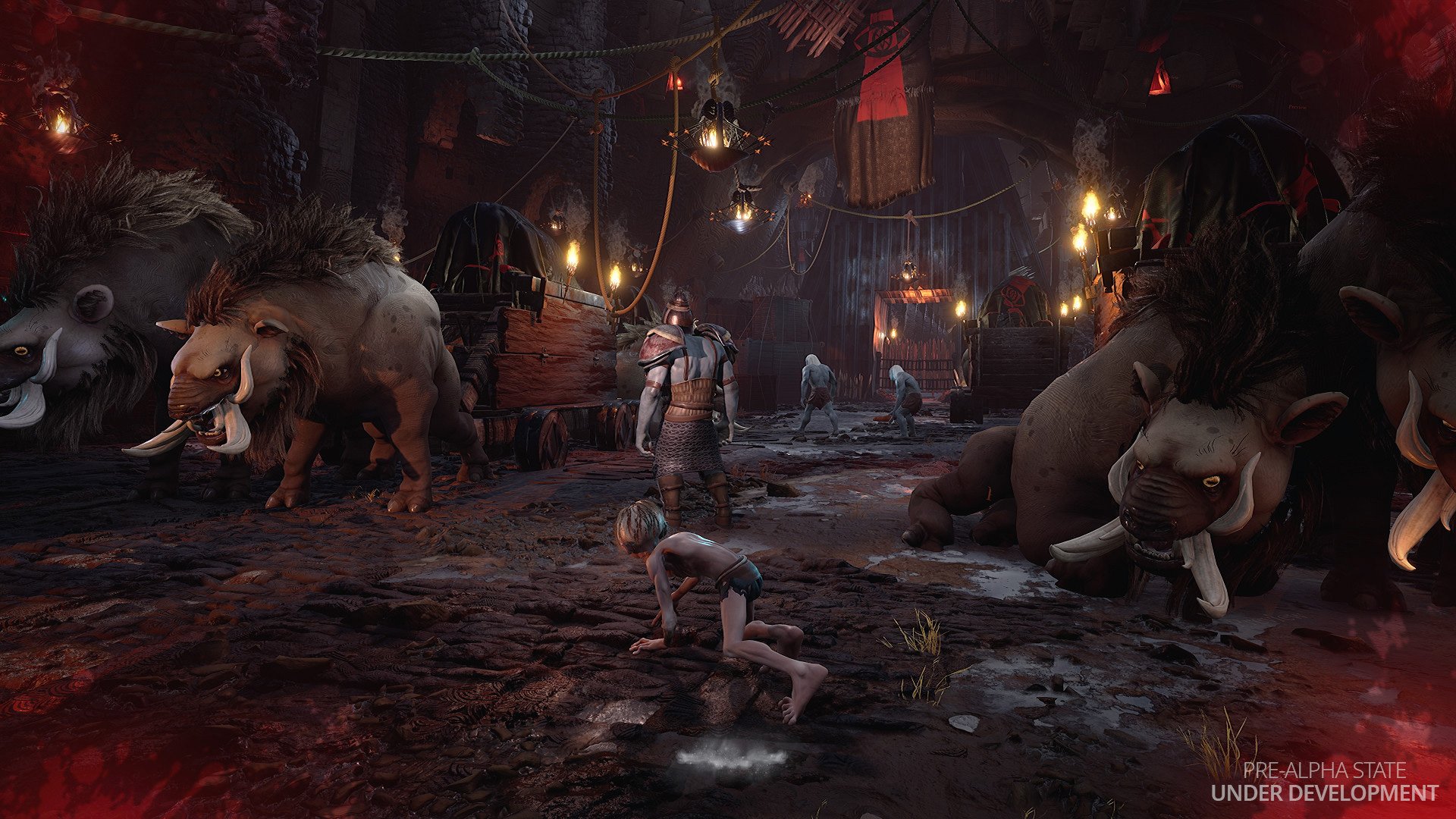 Announced back in 2019, The Lord of the Rings: Gollum is quite the unique game in the Tolkien universe. It sports stealth gameplay and exploring of deep cavernous structures but also features a selection of dialogue choices. Fittingly, many varying options are on offer in these choices and highlight the dual personality Gollum themselves had.
Originally due for a 2021 release, the game is said to make a big use of raytracing and other features on the PlayStation 5. Now, Tolkien fans will just have to wait a little while longer to jump on in. The Lord of the Rings: Gollum is now due for a 2022 release. Hopefully it makes for a better and more polished product that explores a beloved IP well.