SEGA have announced that Initial D the Arcade will launch in Japan on 25 February. Not on PC, not on any consoles… in arcades! Oh to live in a country where arcades are still big business and where SEGA are still in the arcade business making hot new titles in full on cabinet form. Whilst most developers have shifted from the arcade to the home, its great to see one of the most legendary arcade game developers of all time staying in the business.
Not only that, but the game itself is looking mighty fine. SEGA announced Initial D the Arcade in July last year and confirmed it would feature up to four players à la Daytona USA as well as story modes and time trials. In Japan gamers will be able to race on line as well from in store with other racers around Japan. They have also updated the graphics and controls to make the experience more realistic than ever.
SEGA first launched the Initial D Arcade franchise in 2001,; Initial D the Arcade will be the tenth game in the series. I recall seeing footage of the last release (Stage Zero) on a TGS live stream a few years ago and it did look brilliant even then. The series has also been a relative success as well shifting over 7000 cabinets at over four grand a piece in Japan.
Traditionally the Initial D series has featured one on one racing so the addition of two more players is a welcome move. Initial D The Arcade will also feature 18 cars from six manufacturers, including three that were included due to fan vote along with seven tracks to scream around. It was playable for a week in January for its final location test and for all intents and purposes is ready to ship.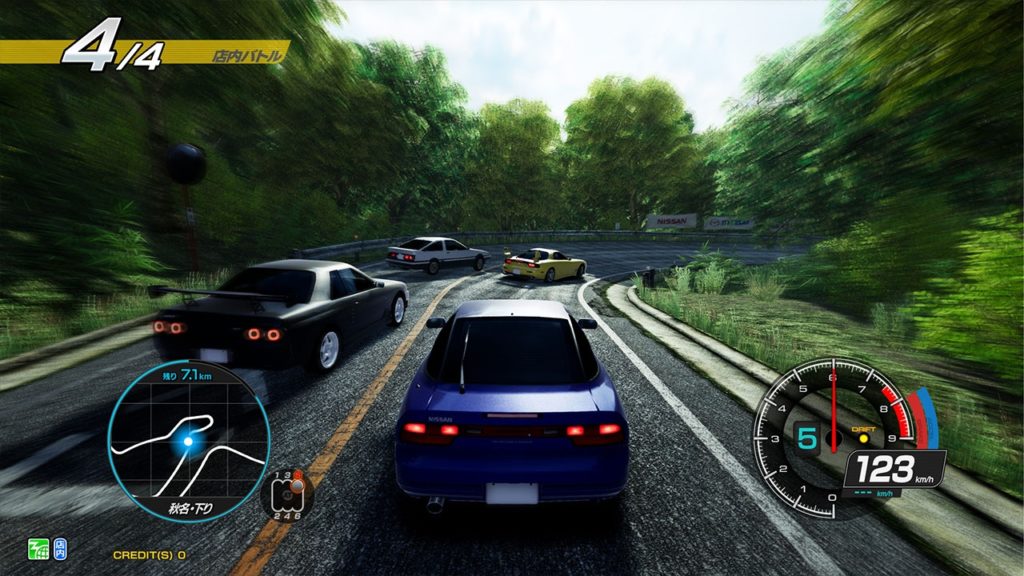 Unfortunately though, unless your local arcade operator decides to import four Initial D The Arcade cabinets, it's highly unlikely (although not impossible) to make it over to us. Furthermore, this is a series that is traditionally arcade only, as there have only ever been three of the titles released on home consoles and the last was all the way back in 2008 – and only in Japan.
Whilst I do like that the arcade does have some exclusives, I do really hope that SEGA turns their mind to a console port of Initial D the Arcade so we can play it too.