It feels like something that should have happened a while ago; Microsoft have revealed the new Xbox Wireless Headset that will be launching as soon as next month.
The Xbox Wireless Headset delivers best-in-class audio and chat performance, outstanding design and comfort, and unique experiences that are tailored for each gamer." says Will Tuttle, Xbox Wire Editor in Chief. "We are also looking forward to bringing more value to the headset category with innovations not previously found in this price range.". The cost of high-quality wireless headsets has always been pretty high, with a "you get what you pay for" mentality. To achieve top tier audio, often gamers need to spend upwards of $300 or more. It looks like the Xbox Wireless Headset is aiming for a more accessible price for that quality, at $149.95 AUD.
The headset promises to include features including Best-in-Class Audio and Chat Performance, supporting industry-leading spatial sound technologies including Windows Sonic, Dolby Atmos, and DTS Headphone: X for realism and audio precision that fully surrounds you. "We spent a lot of time in the audio testing chambers trying to characterize and understand how the headset reproduces audio in different room environments. It goes in your living room, game room, and dorm room and we want it to sound the best for all types of audio." said Erik Garcia, Project Architect and Lead. "In the same way, the team studied gameplay to ensure great sounding chat with a sensitive mic to prevent background noise."
The Xbox Wireless Headset has also been engineered for "maximum comfort during extended gaming sessions with a lightweight design, ultra-soft large earcups made of polyurethane leather that distribute pressure evenly over the ears. It also features an adjustable headband with a thick cushion that easily fits wide-ranging head sizes and spreads pressure more evenly around the top of the head." We'll see how it fits my particularly large head when it launches (gotta fit that ego somewhere, after all).
Lastly, and perhaps most importantly, charging the headset is set to be a breeze; 30 minutes of charging provides about 4 hours of battery life, with only 3 hours of charging to reach up to 15 hours of battery life. That's certainly decent, and about on par with what other wireless headsets in this range offer. With the promise of the extra quality, it sounds like this official entry into the wireless headset game is a thoughtful one from Microsoft.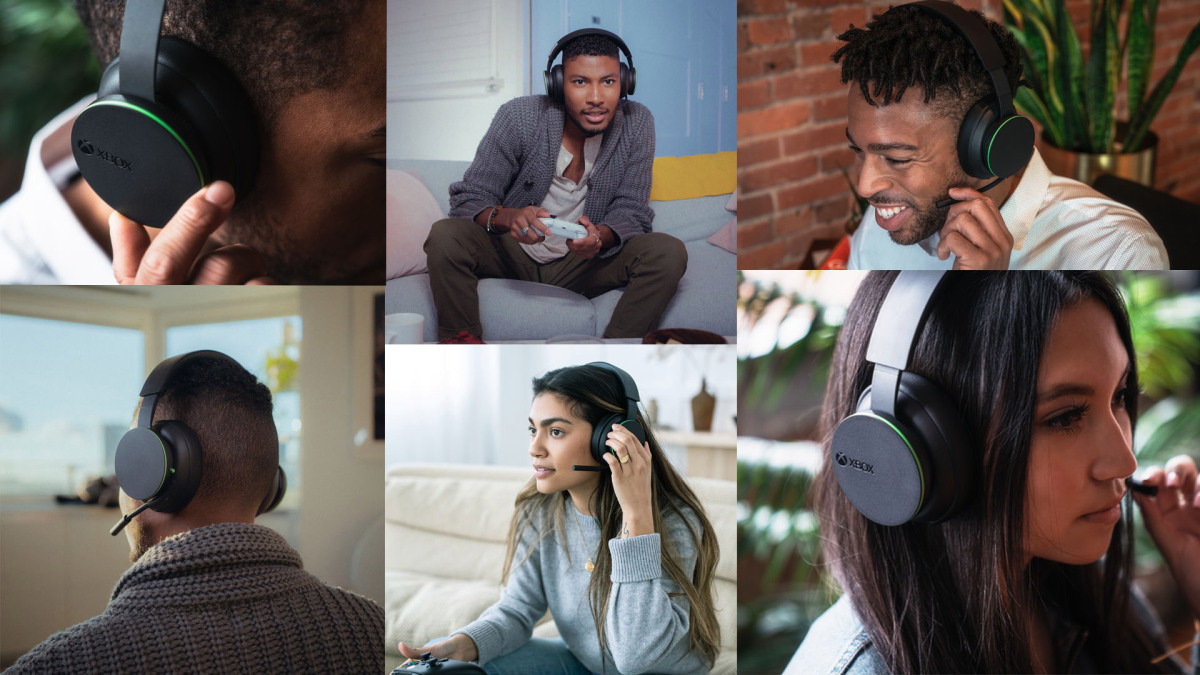 It will also be compatible on multiple devices including Xbox Series X|S, Xbox One, and Windows 10 PCs, along with being able to connect to mobile devices via Bluetooth for on-the-go music or chat and to your console via Xbox Wireless technology just like an Xbox Wireless Controller, meaning there are no cables or dongles required. Given pairing headsets can often be frustrating as all hell, this is good to hear too.
The Xbox Wireless Headset will be available from March 16 for $149.95 AUD, with pre-orders starting today