The Nintendo Direct February 2021 showcase introduced a pretty gorgeous looking Switch exclusive RPG that just happens to have a free demo out now! Project Triangle Strategy is the follow-up to 2018's Octopath Traveller and, similarly to its predecessor, is an HD-2D strategy game.
The game sees players take control of Serenoa Wolffort who is heir to the Kingdom of Glenbrook and has a group of warriors helping him to make decisions. These decisions matter in-game and will lead to strengthening three of Serenoa's beliefs – Liberty, Morality and Unity. Combined, they make up the way that Serenoa sees the world and will have an impact on how their tale will unfold. These three beliefs make up the Scales of Conviction. The characters surrounding you will give you their opinion on occurrences throughout the game, and weigh in by casting a vote on this Scales of Conviction. A combination of those who are close to you and your own decisions will determine the outcome of the Kingdom.
Gameplay is turned-based and from the images on the official Nintendo website, you will be making moves with your surroundings mapped out as a grid around you. The official website also encourages players to take "higher ground" when attacking "to take control of the battlefield and gain the advantage with increased range." You can also use a number of elemental attacks that make up combos, such as using lightning to electrocute and fire to melt icy landscapes.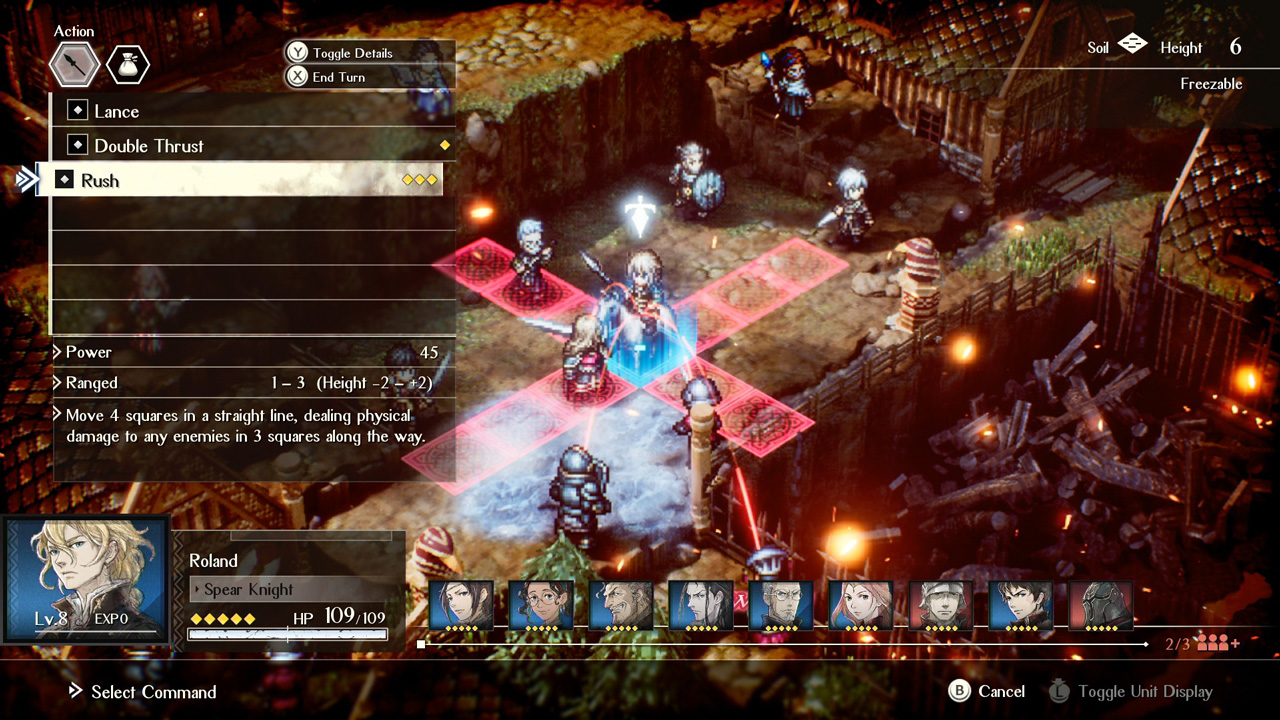 You can download a free demo of Project Triangle Strategy from the Nintendo eShop now. The full and finished game will release on Nintendo Switch sometime in 2022.