Sea of Thieves is about to turn three years young in March. Rare's swashbuckling multiplayer experience really wasn't everybody's cup of tea when it came out, but that hasn't stopped Rare from continuing to support the game with frequent updates and new content. The first free update in 2021 is looking to be one of the biggest yet, Sea Of Thieves : Season One.
How it is that three years down the track we are about to start Season One, I don't know. But for gamers that have not sailed the open seas yet, now looks like the perfect time to hop aboard. Seasons in Sea of Thieves are designed to run for three months at a time bringing a brand new layer of progression to the game. It is a free update but if you are new to the game and want to unlock some new gear to start off with, there is a plunder pass available for purchase.
During Season One progression is tracked via 'Renown' as you level up (maximum level 100) with each level earning you a reward. This can be achieved naturally by doing the things you might normally do, such as sailing about, visiting islands, slaying monsters, taking on various quests and more. Season One also features Lost Shipment Voyages, which turn you into a detective of sorts, finding clues to deliveries that went down somewhere in the vast ocean. Retrieve the shipping manifests for rewards and if you can find the key to the Captain's cabin you can also recover the treasure from the wrecks!
The game's Plunder Pass increases the pool of rewards available for seasonal progression including previously unreleased items such as the Dark Warsmith Blunderbuss, Eye of Reach, Pistol and Cutlass, along with the proud Silver Skull Sails. There are also Lunar Festival-themed items available in the emporium such as ship liveries and costumes if any of those take your fancy.
Aside from the new in-game content, Sea of Thieves is also getting a performance option for Xbox Series X. If you have a TV capable of 120hz, turning it on will give you 120fps at 1080p as an alternative to running the game at 60fps at 4k. If you are a pirate who prioritises silky-smooth gameplay, this option could be for you.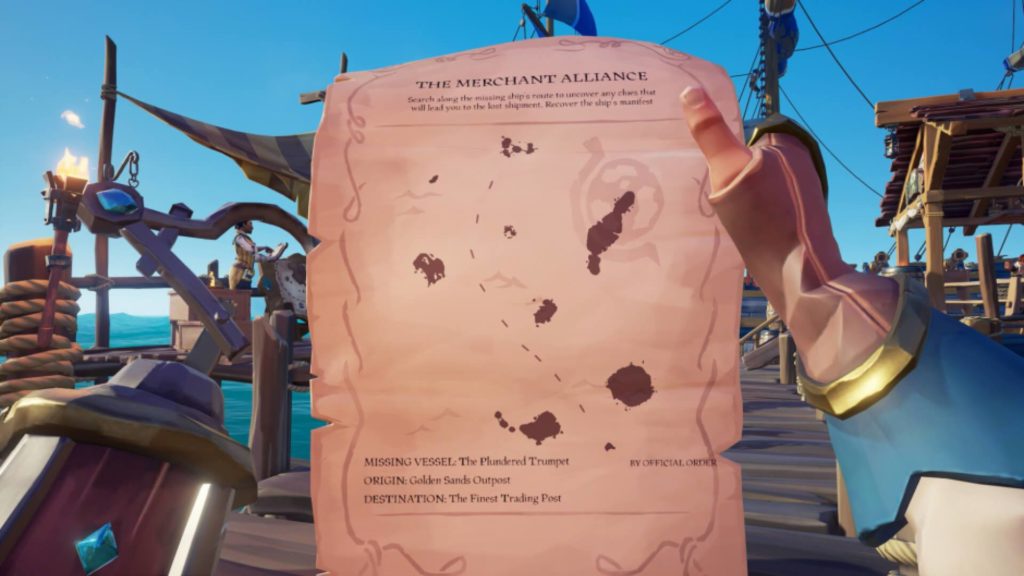 I got my feet wet a little when the game first launched, but at the time trying to play without a crew was a bit of a lonely experience and also the boats really required a minimum of two people to sail. Without another crewmate, I found myself rushing around the ship trying to do multiple things at once. Not to mention being seriously at risk of running into a fully crewed pirate ship who had murder on their minds.
But this update has got me seriously thinking about dusting off the pirate's hat and giving it another go. Maybe I'll see you out there? Anyone looking for someone to man the sails?