During BlizzConline 2021, an all-new class was revealed for the upcoming Diablo sequel. The Rogue joins the Barbarian, Sorceress, and Druid in the current line-up of warriors in Diablo IV.
The Rogue is an agile class that specialises in ranged and melee combat. According to the Diablo IV website, the Rogue can "best any foe with her imbued weapons, perform powerful combo attacks, and can augment her arsenal with deadly poisons and shadow magic to slay demons with impunity". It combines some of the best features of the Assassin from Diablo II, which is also receiving a full remaster very soon.
In Diablo IV, the menacing Lilith resurges and her return throws the realm into chaos. The game harkens back to the darker atmosphere of the classic Diablo ARPG with visceral combat, gothic and muted colour palette, customisation through talents, skill points, runes, and the neverending hunt for Legendary loot.
Game Director, Luis Barriga and Art Director, John Mueller had plenty to say about the new Rogue class. They say, "this class is not just for fans of the original Rogue. Assassin and Demon Hunter players will notice some of our favourite tricks of the trade have come back as well".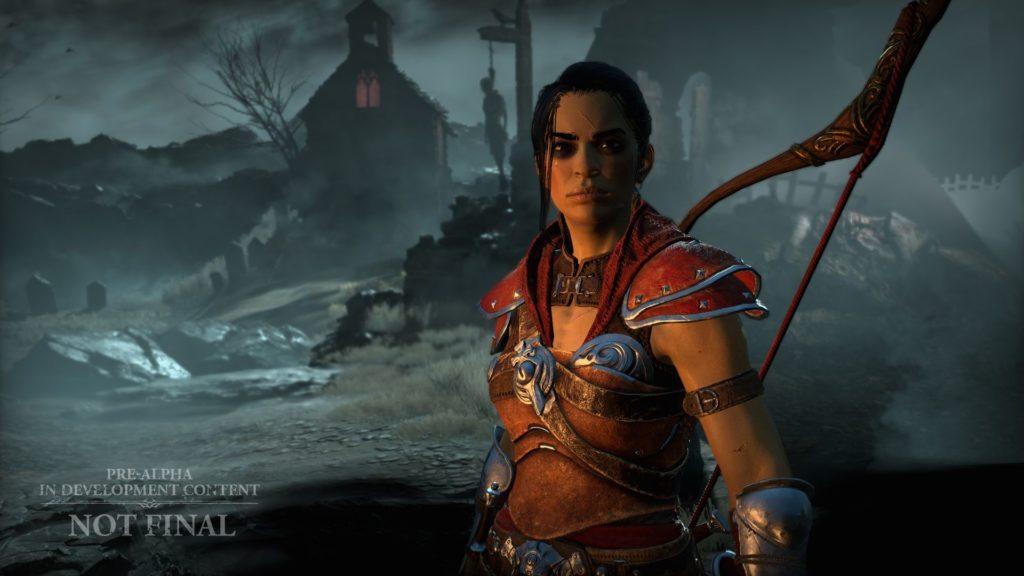 Diablo IV is boasting a new PVP mode, where players will be able to fight each other in the open-world of Sanctuary. More details on this will come over time and be shared in our follow-up Diablo IV BlizzConline 2021 deep-dive. Although, Barriga and Mueller say the Rogue is one of the popular picks among testers.
"It feels kind of effortless, almost unfair. When I go into the Shadow Realm when dashing, I'm like 'am I cheating? Did I break the game?' It goes without mentioning, some of the most feared players in PVP play Rogue."
The Rogue is the fourth character and class to join the Diablo IV roster. We'll soon hear about the next class as development progresses.