Turrican Flashback is available now on PlayStation 4 and Switch, which collects the original 2 AMIGA titles as well as Mega Turrican from the Sega Mega Drive and Super Turrican from the SNES. It features a reworked control scheme, visual filters, rewind and save states plus the original acclaimed soundtracks by composer Chris Huelsbeck.
Retro inspired platforming games are are all the rage, unfortunately aside from the odd exception they are a bit junky and sort of half way get to what could be considered an approximation of some classic experiences. Usually the best idea is just to play the real thing.
For those not around in the early 90s, in Europe and Oceania the gaming scene was ruled by various incompatible computers. Before there was a PC standard, the market was chocka with competing 16-bit machines such as the AMIGA 500, Atari ST and Amstrad. They ruled the charts before consoles started to take over by the mid 90s.
The first Turrican launched all the way back in 1990 on the Commodore 64 but it was its port to the 16-bit AMIGA computer that was the hit and the version most remembered today. Given that these machines were really only big in Europe and our part of the woods, series and titles from those days generally miss out when it comes to retro revivals – but not this time.
Turrican could be described as Metroid-like but with added action, it is broken up into levels rather than free exploration but the size of the levels encourages exploration to uncover secrets. The character can roll into a ball à la Metroid but has more options when it comes to firepower. These are tough titles to be honest, so the save states and rewind feature are definitely a welcome inclusion.
In many ways 16-bit machines like the AMIGA were more than a match for consoles like the Mega Drive and SNES. The first Turrican titles are an example of that capability. They feature loads of colours, fast and furious action, big bosses and a thumping soundtrack. You can see why it is fondly remembered as an example of the genre being done right.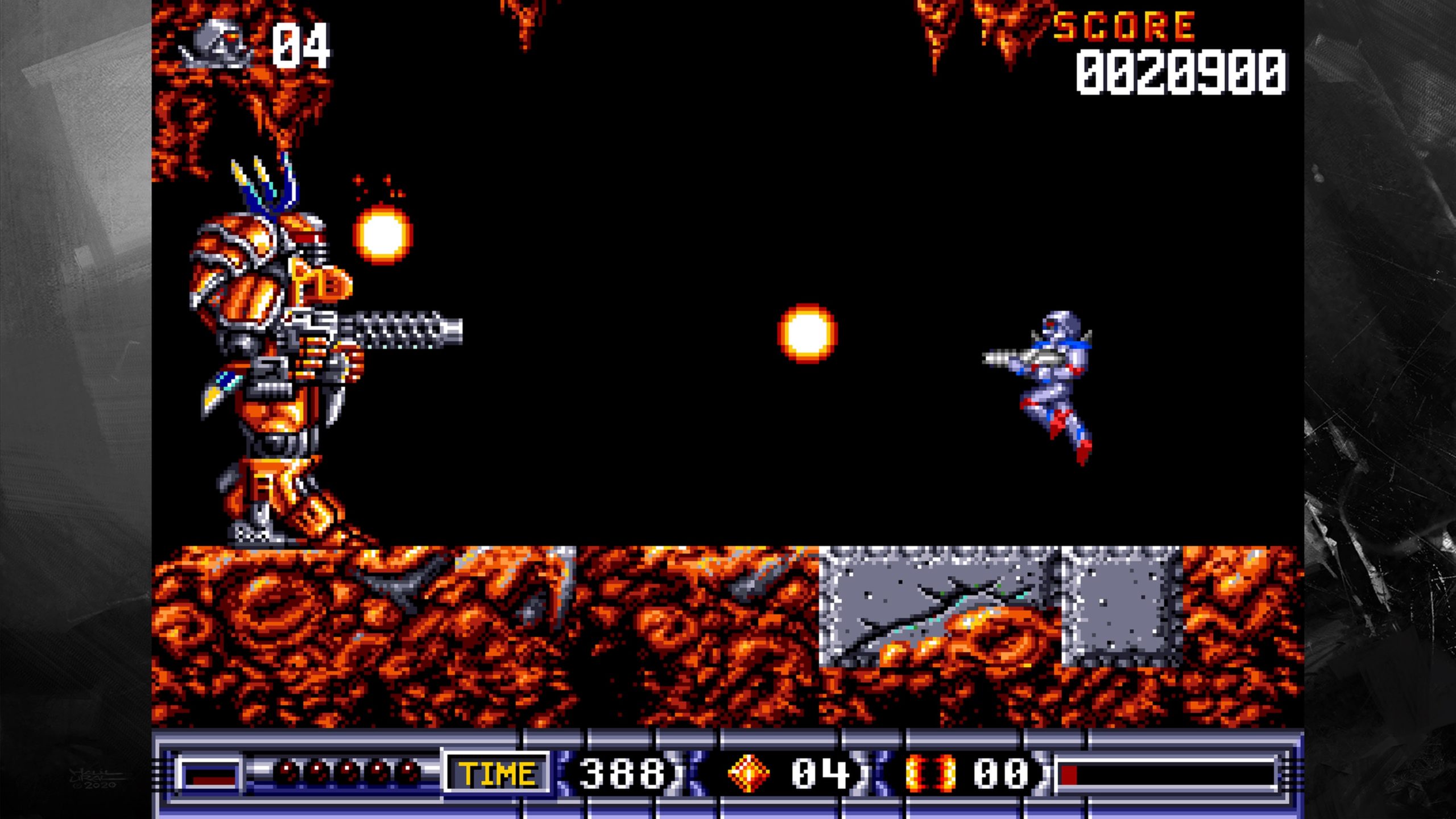 There are definitely some retro titles and series that get more love than others for various reasons; the franchises that were big on those 16-bit computers definitely fall into the "lost in time" category.
Sure, we might have got a few ports to the consoles of the day, but the authentic experience is what you want when it comes to retro. Short of trying to find one of those computers with the games or going through the hassle of trying to emulate one (which is harder than you would think) this is the next best thing. Turrican Flashback is available now, and is definitely worth checking out.