It seems we have our new breakout gaming success of 2021. Valheim, the online survival game that sports a Viking setting has seen more than 2 million copies sold since its release less than two weeks ago.
Valheim allows for 1-10 players to enter in a vivid Viking world full of procedurally generated vistas in the form of forests, bright oceans and snow-covered mountain peaks. In their journey, players will explore co-operatively crafting and building huts and even tools to take on some powerful beasts. The players' end goal? Reach Asgard.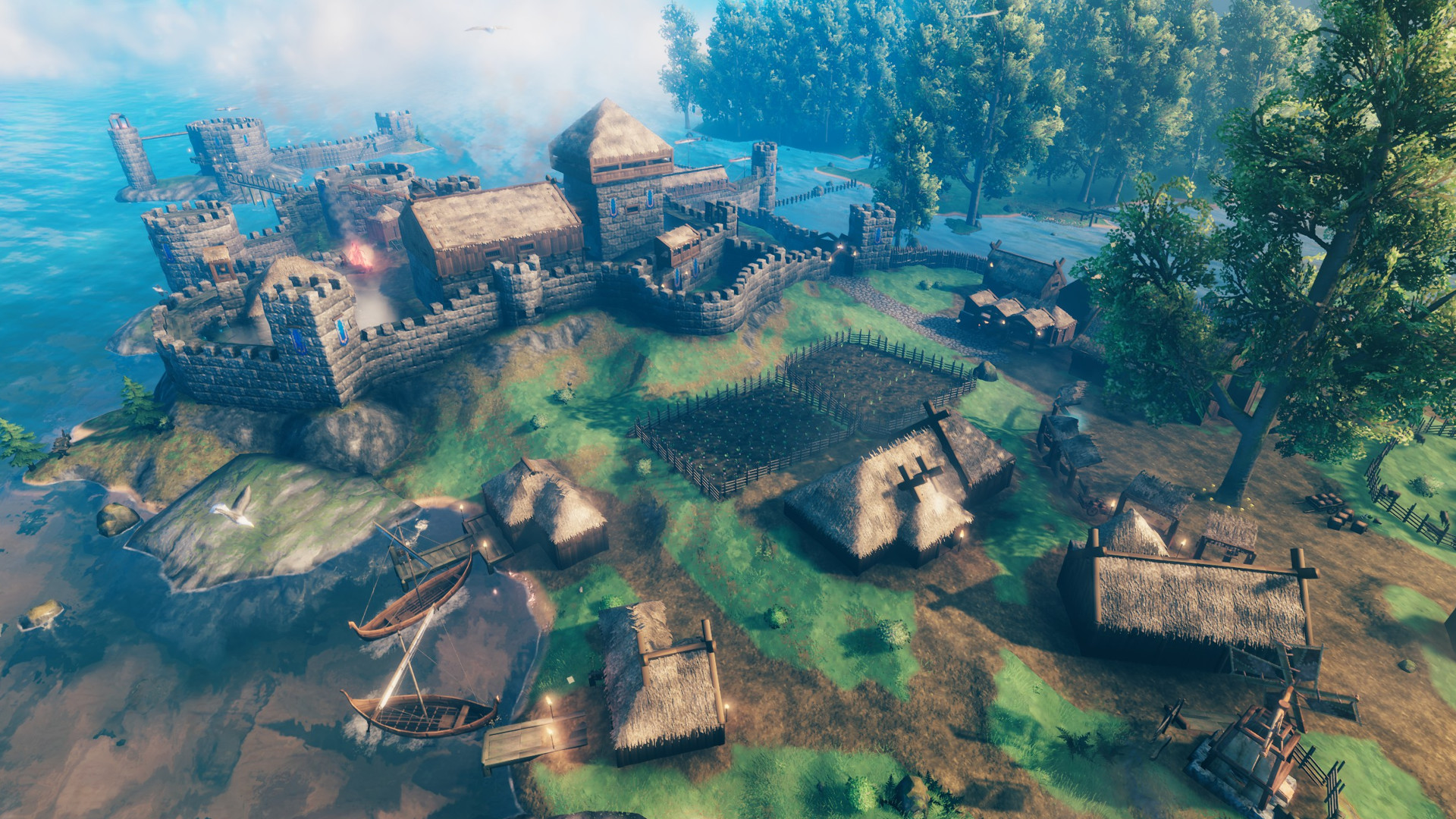 The game is also smashing numbers in other regards. Developer Iron Gate launched Valheim into Early Access on Steam on February 2nd. This saw 160,000 concurrent players of the game on the first week, with that number more than doubling in the following week. 367,000 concurrent players have recently been recorded. For those playing at home, that's surpassing the popularity of Steam juggernauts such as Team Fortress 2, Grand Theft Auto 5 and Ark: Survival Evolved. Right now, only Dota 2 and Counter-Strike stand in Valheim's way.
The team behind Valheim are also very grateful for the success they've found. "Everyone at Iron Gate has really been appreciating all the messages, love, questions and thoughts from all of you, so please keep them coming!" Iron Gate said on their 2m players announcement post on Steam.
Valheim is quite an exciting success story. One that I'm admittedly keen to jump on just hearing this. Can the survival game go one step further and beat some of PC gaming's greats? Time will tell.