Zombie-loving developer Turtle Rock Studios has announced that Back 4 Blood has been delayed from June 22 to October 12, 2021. They have also announced that an Open Beta will be taking place in the coming months.
The team shared the news on Twitter alongside a message saying that the team needs a bit more time to make Back 4 Blood "the best game it can possibly be at launch." The full message is below.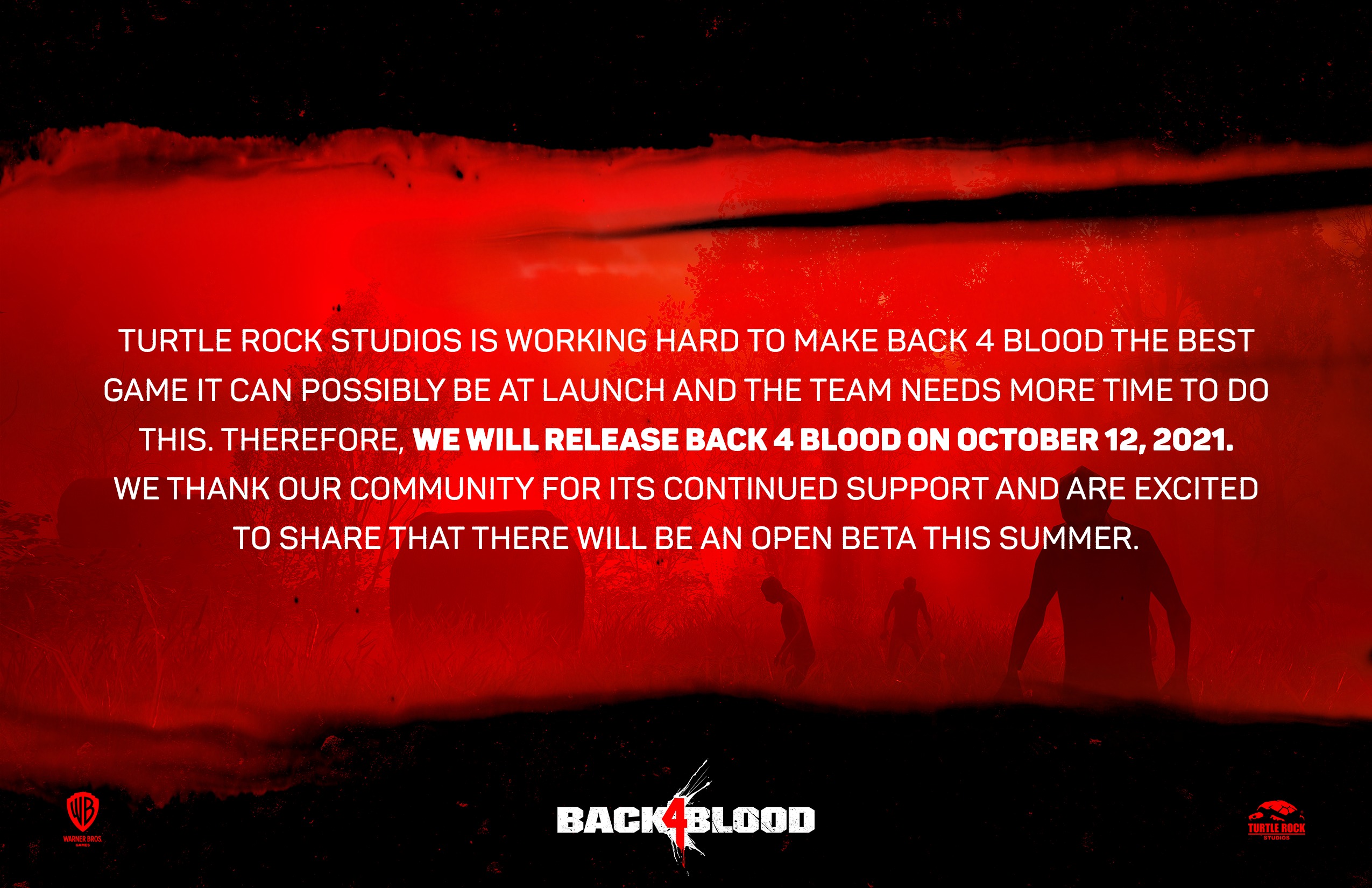 "Turtle Rock Studios is working hard to make Back 4 Blood the best game it can possible be at launch and the team needs more time to do this; therefore, we will release Back 4 Blood on October 12, 2021. We thank our community for its continued support and are excited to share that there will be an Open Beta this summer." said the statement.
Revealed at The Game Awards 2020, Back 4 Blood is the long awaited spiritual successor to the incredibly popular Left 4 Dead series, with more zombies and more zombie variety this time around. It also features a unique card mechanic where you are building a deck to take in with you on each level, with bonuses and corruption cards that make things more difficult.
We'll have more on the open beta information as soon as it becomes available; in the meantime, we'll have to wait just a little bit longer to get our cooperative zombie-slaying fun times going. Back 4 Blood is set for release on October 12, 2021 for Xbox One, Xbox Series X|S, PS4, PS5 and PC.