Rockstar has announced that they are officially implementing a fan-made patch for GTA Online on PC that substantially reduces loading times. As recognition for designing the fix, Github user tostercx, also known as t0st, was awarded $10,000 by the developer.
In a blog post, t0st outlines how his patch works. By implementing the fix, load times on PC are reduced by 70%. For comparison, it shortens the amount of time it takes players to load into the game from six minutes to just one minute and 50 seconds. He estimates that it "shouldn't take more than a day for a single dev to solve". Fortunately, Rockstar was listening and agreed to implement the patch themselves.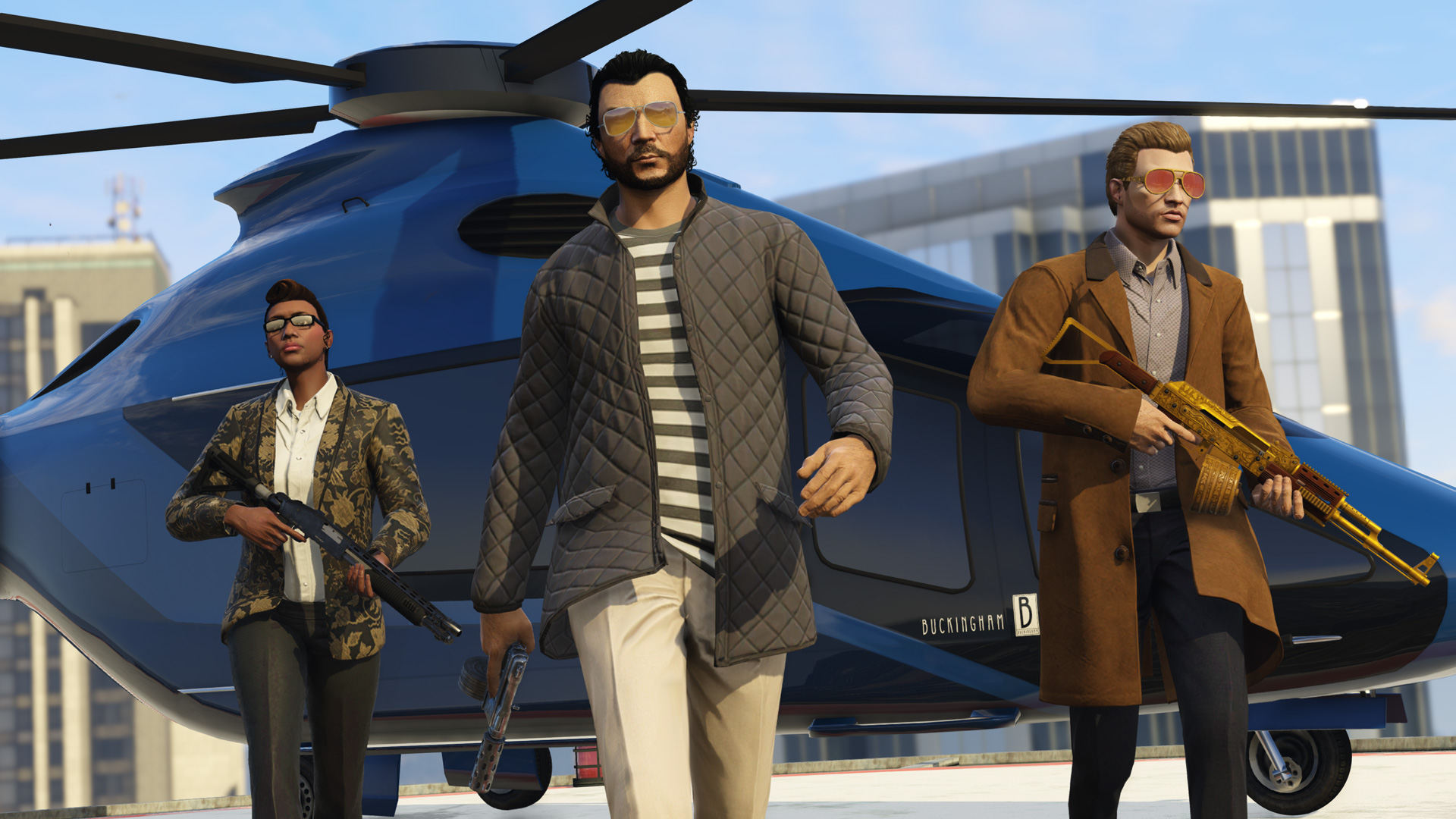 In a statement to PC Gamer, Rockstar acknowledges that t0st's patch works, and plans to implement it officially. "After a thorough investigation, we can confirm that player t0st did, in fact, reveal an aspect of the game code related to load times for the PC version of GTA Online that could be improved," the company stated. "As a result of these investigations, we have made some changes that will be implemented in a forthcoming title update." In the notes for GTA V Title Update 1.53, Rockstar notes "Improvements to PC loading times" among the various additions, and thanks t0st for his contributions.
In recognition for discovering the fix, Rockstar awarded t0st $10,000 as part of their Bug Bounty program. This is notable, as the Bug Bounty is usually only for programmers who locate security of privacy issues on their online games. However, in this case, Rockstar made "an exception" for t0st due to how useful the patch has been. It is good of Rockstar to acknowledge and reward the work of GTA Online's substantial modding community, and make their contributions more widely available. GTA Online players on PC can now expect much faster loading times when booting up the game.
In addition, GTA publisher Take-Two Interactive has promised that GTA V and GTA Online will not just be simple ports when eventually arrive on PS5 and Xbox Series X. This hopefully means that GTA V and GTA Online will make the most of the improved technology of the next-gen consoles. Whether you're playing on PC or console, it seems like GTA fans have a lot to look forward to.