Publisher IO Interactive has announced upcoming DLC for Hitman 3, themed around the Biblical seven deadly sins. The DLC will involve seven seasonal chapters, which can be purchased individually, or together as part of the Seven Deadly Sins Collection. In addition, a variety of new "live content" events will be introduced for all players free of charge.
Hitman 3: Seven Deadly Sins will be released over a period of time, with each chapter focusing on a different sin. Players will unlock exclusive outfits and items that can be used across the World of Assassination. The first chapter is Act 1: Greed, which includes a new Escalation, The Greed Enumeration. Players can retain certain items throughout its three stages. Owners of Act 1: Greed will also gain access to the Rapacious Suit, as well as the Greed-themed items Greedy Little Coin and The Devil's Cane.
In addition, IO Interactive has announced Hitman 3's planned free content roadmap for the Season of Greed, similar to the previous two games. The events include a mixture of brand new challenges, as well as some old favourites from Hitman and Hitman 2. Each Season of Sin is set to last "anywhere between 4-6 weeks and include Escalations, Featured Contracts and Elusive Targets". A full content roadmap is said to be unveiled in the first week of April.
Some potentially interesting and innovative assassination challenges seem to be in the works. In an interview with The Gamer earlier this year, IO Interactive Executive Producer Forest Swartout Large stated that Hitman 3 will likely see more revisions and twists on previous maps, rather than brand new locations. "I think for now we are not looking at new maps like the bank and the island", he advised. "We're more looking at using existing locations and reimagining them, twisting them. And this time around, we can use the whole trilogy. We can look back at Hitman 2016 maps, Hitman 2 maps – we have all the locations."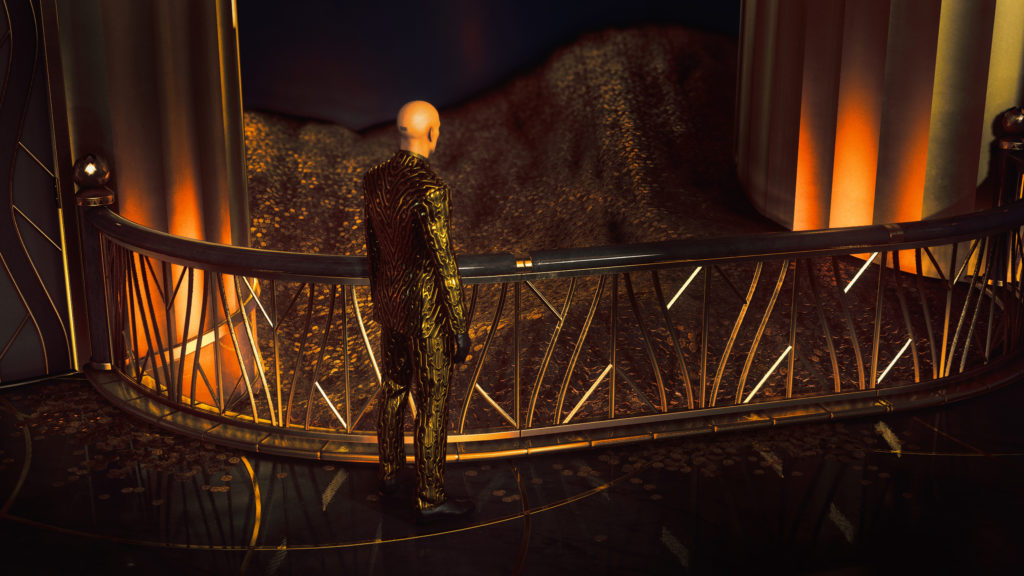 Act 1: Greed, the first paid chapter of Hitman 3 content, along with the start of the Season of Greed, will release on March 30th 2021.