Pocky and Rocky Reshrined will launch in fall 2021 according to publisher Natsume. The title is a sequel to the beloved SNES top-down shooter from the 1990s and is due for release on PS4 and Switch. It is developed by Tengo Project which includes staff who worked on the original games back in the day. They are also responsible for other well-received resurrections from the SNES era Wild Guns: Reloaded and Ninja Saviours: Return of the Warriors.
I must admit I was a little surprised to see a new Pocky and Rocky title on the cards for this year, but given the multitudes of retro-inspired titles flooding the market, it makes sense. Furthermore, the original titles were well received and enjoy a strong following. Critics at the time praised their gameplay as addictive and its two-player co-op gameplay was definitely fun. Pocky and Rocky is also the sort of title that you can just pick up and play.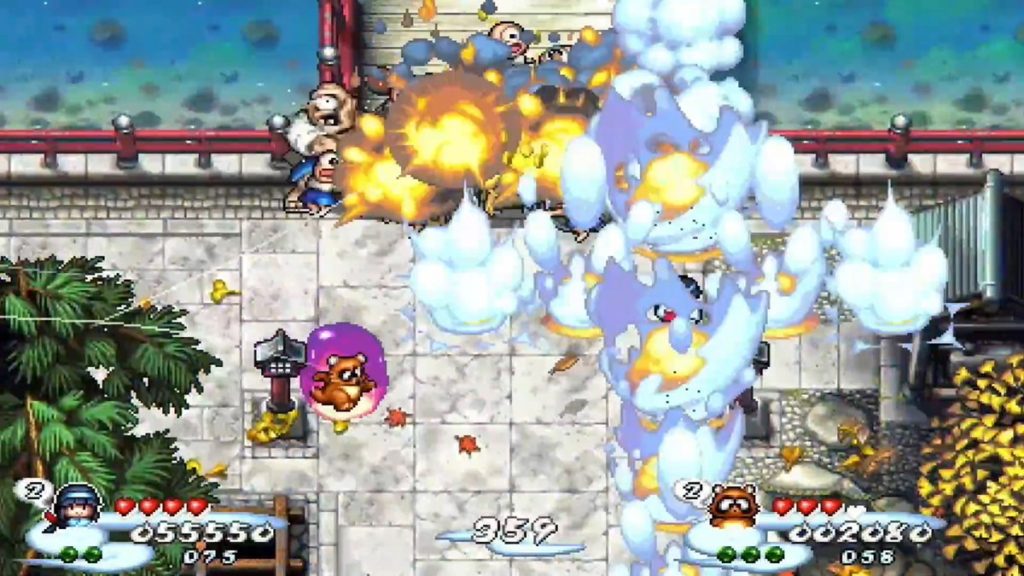 Pocky and Rocky first appeared on the SNES in 1992 and was followed up by another SNES sequel before heading to Gameboy Advance for number 3. You play as a young girl name Pocky who meets Rocky the Tanuki, together you battle through multiple stages fighting goblins and creatures from Japanese mythology. The gameplay is from a top-down, multi-directional scrolling viewpoint and somewhat similar to The Legend of the Mystical Ninja series.
Tengo Project is a small development team within Nastume Atari featuring a number of industry veterans who worked together on several titles for the SNES in the 1990s. They handled a number of SNES ports for arcade developer Taito back in the day, such as Pocky and Rocky. Pocky and Rocky Reshrined is Tengo Project's third title and if anyone can deliver a faithful, solid sequel almost 30 years later it is this crew.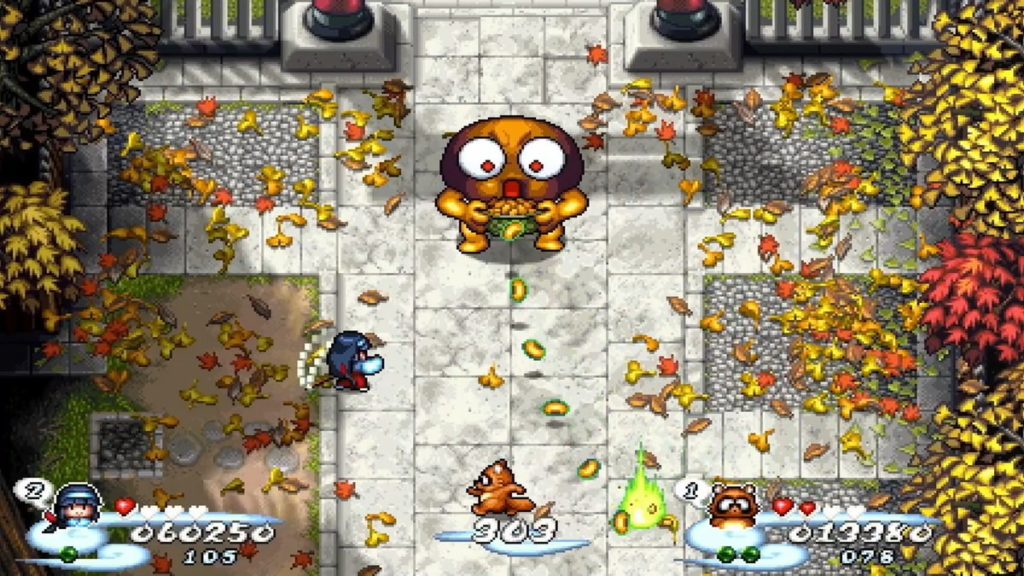 With all of the retro-inspired titles in the market, it makes sense that the original team make an appearance as well to show the newbies how these games should be executed. I remember the series from back in the day and I am definitely looking forward to seeing how it is shaping up closer to launch.