Last year, Project Athia was revealed as a new IP from Square Enix and Luminous Productions, a narrative-driven adventure set in a beautiful yet cruel world. Overnight at Square Enix Presents, a scene from the game was shown off, along with the name of the game: Forspoken.
Check out the brief glimpse in the trailer below, introduced by actor Ella Balinska who plays main character Frey Holland, an ordinary young woman who must harness her magical abilities to survive.
The gameplay shown at the end shows off some very fast and impressive traversal across a variety of large open landscapes, as Frey darts through with a combination of lunges, jumps and dives. Some different enemies are shown off, along with a ground-pound ability, indicating that we probably have a large adventure game with lots of magic, combat and exploration on the way. It looks enticing, to say the least.
Luminous Productions previously developed Final Fantasy XV, and there are certainly elements of their DNA present in Forspoken when it comes to the visual style you can see in the footage. The game is set to release sometime next year, so we have a bit more time to wait, but we'll likely hear more about the game and see more of it in action later this year.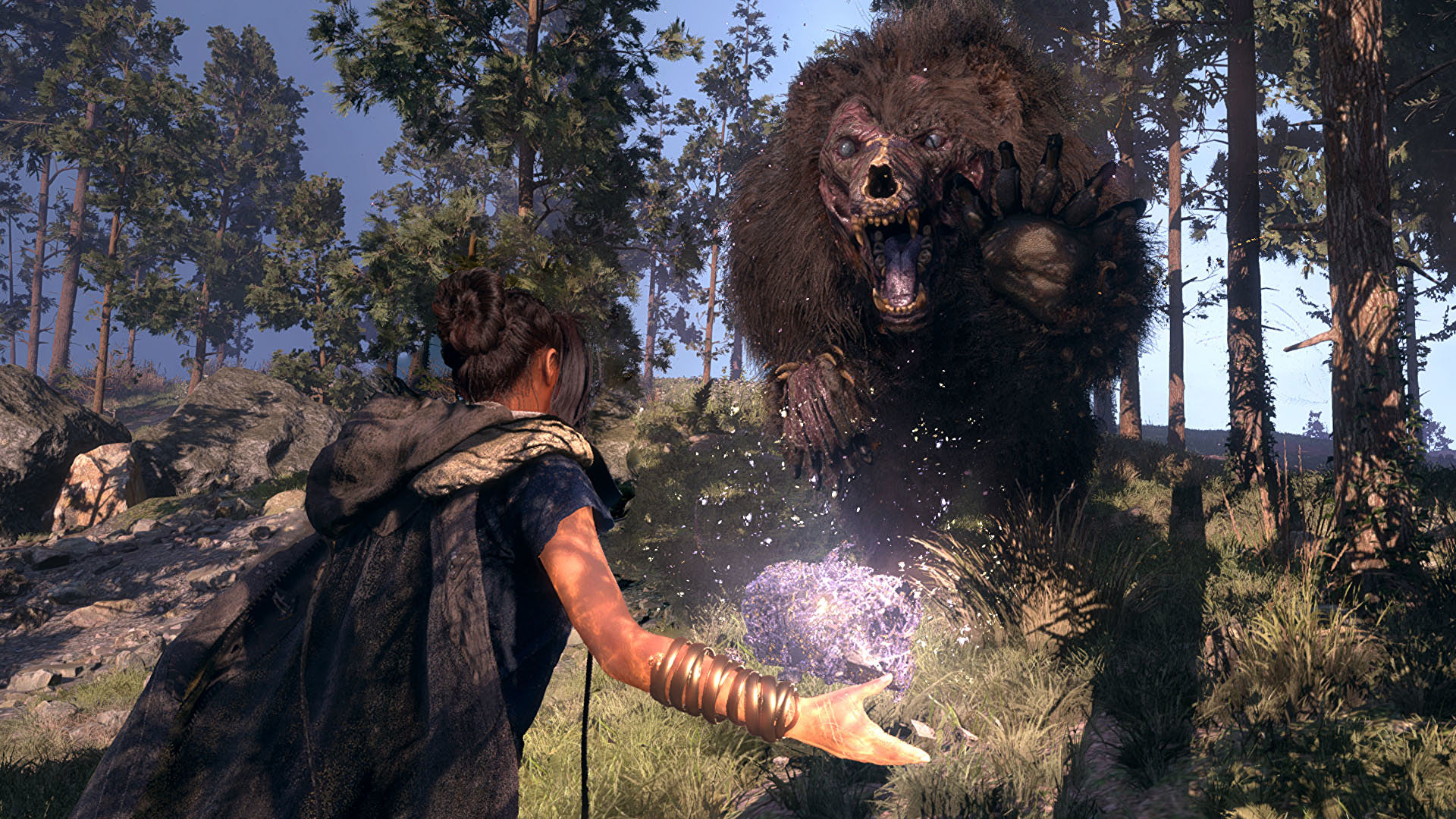 Forspoken is coming to PS5 and PC in 2022.