Elder Scrolls Online fans have a lot to be excited about. Not only is Elder Scrolls Online coming to the latest generation consoles via the Elder Scrolls Online: Console Enhanced in June 2021, but lots of new info has been announced about the Blackwood Chapter. All this was revealed during Bethesda's Blackwood Chapter Preview Event via Twitch. This new chapter of the MMORPG will focus on the Prince of Destruction and what he has in store for the world of Tamriel. This demon plans to consume the region and you, the player, must destroy his plans.
Players can access the quest titled "A Mortal's Touch" via the Crown store where they will begin two unique quests that make up the Blackwood Prologue. These two quests will set the stage for the further adventures players can enjoy over the year long Gates of Oblivion saga.
Another feature coming to the Blackwood Chapter is companions. There are two to unlock and they will hang out with you whilst you play. They start at level 1 and will gain experiences points and skills as they travel and slay along with you. Companions have their own personalities, likes and dislikes so your actions will either win or lose favour with them.
The announcement that ESO will be coming to PS5 would be a relief for PlayStation ESO fans due to Microsoft's acquisition of Bethesda this year. Elder Scroll's online creative director announced that Xbox has been an "amazing partner" who agrees that it is import to "support ESO across all platforms." Players who own the game on PS4 or Xbox One will receive a free upgrade to the Console Enhanced version of the game. This next gen edition will include 60 FPS, increased draw distance, new high resolution textures, improved reflections shadows, improved depth of field and loading times.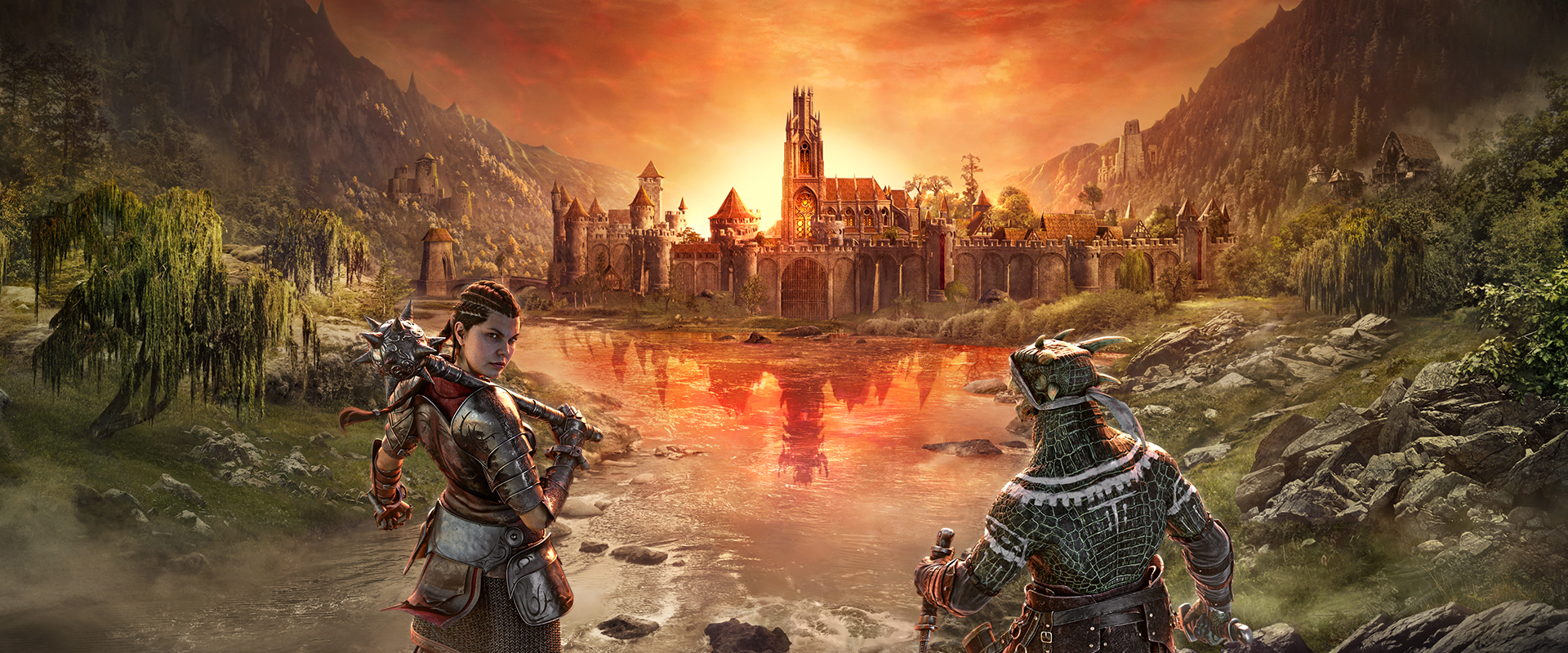 All Xbox One, PS4 and PC owners can experience Elder Scroll's Online for free, along with access to the Blackwood Prologue Quest from now until the 14th of April. Players who own the ESO base game will also have access to the Blackwood Prologue Quest until this date.
The Blackwood Collection will release on PC/Mac on the 1st of June with Xbox and PlayStation versions coming out on the 8th of June. The Console Enhanced Edition will be coming to PS5 and Xbox Series X/S also on the 8th of June.