Evercade Entertainment, makers of the highly successful retro gaming handheld the 'Evercade', has announced a home console version. Named the Evercade VS, it is touted to deliver top of the line emulation AND support for four wired USB controllers for old school multiplayer gaming. It is also backwards compatible with the carts used by the handheld, the VS can store two at a time under a flap that looks similar to the one on the NES.
If you have not heard of Evercade before, it's basically a retro gaming platform featuring titles from the 8-bit/16-bit era – but fully licensed. So, no illegal downloading of ROMs or pirating of any kind. You buy the console and then you can buy carts that contain collections of titles from a particular developer for example. The collections are wonderfully curated and the production is of high quality.
Evercade will release its own branded controller, which I think is a pretty cool design – but you can use other USB controllers if you want, like Xbox's adaptive controller or an 8BitDo wireless controller. It comes with a Micro USB power cable, but not a wall adapter or an HDMI cable. But that's fine, I am sure most of us have an HDMI cable or three around the house.
The switch from handheld to home console did hit a bit of a snag. Apparently, the two carts featuring Namco Museum were licensed for handheld only, so they won't be able to play played on the Evercade VS. Other than that though, they have committed to ensuring future carts support both handheld and console. By the end of 2021, it is expected more than 280 games will be available for play across the Evercade Eco System.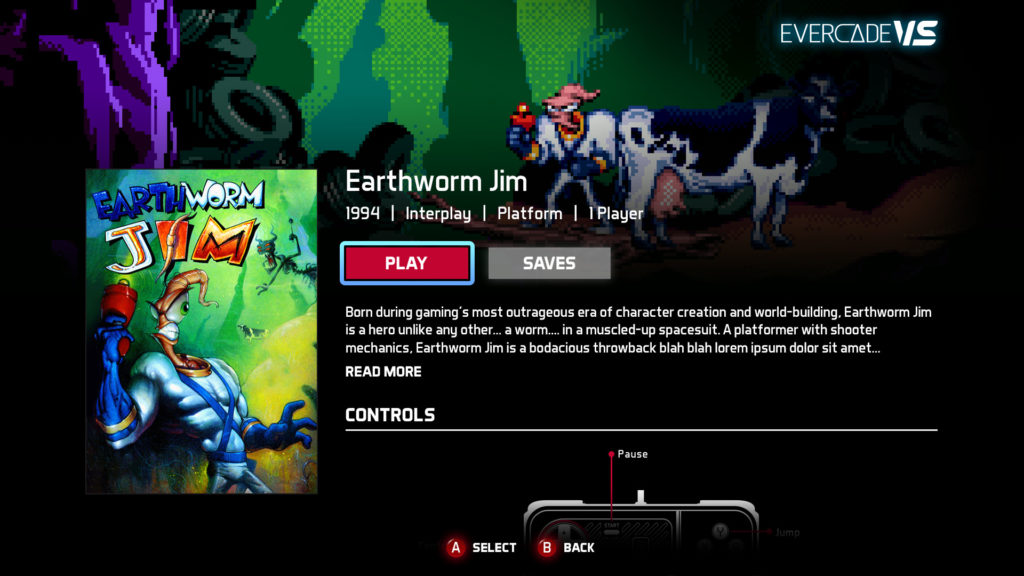 Retro gaming can be really expensive unless you go down the ROM route, so for those that don't want to shell out for actual hardware and source games, the Evercade VS is a great option. Plus it's looking like it will come in under $200 AUD so it's definitely an affordable option to play classic games in a legit way. Pre-orders start on the 28th of May and the console is set to ship in November.