With Oddworld: Soulstorm about to land on PS4, PS5 and PC in just a few days, developer and publisher Oddworld Inhabitants has released a new set of "quick look" gameplay videos, details about the PS4 to PS5 upgrade path, PS GameHelp and PC specs. Whilst the digital version releases on April 5 – the PS5 version is free for PS+ during April – a physical edition is due for release in stores in July.
It has been a long time since the last Oddworld title for sure, the last one titled Oddworld: New 'n' Tasty released all the way back in 2014 but that was essentially a recreation of the original Abe's Odyssey title from 1997. This one, Soulstorm is an expanded recreation of 1998's Oddworld: Abe's Exoddus. It is touted by the developers as the true sequel to the original title.
Whilst Oddworld: Soulstorm is free on Playstation 5 for PS+ subscribers, that is not the case for PS4 owners unfortunately who will need to pay retail if they want to jump back into Abe's world. But luckily for those who do shell out for the PS4 version, the developers have confirmed that the PS5 upgrade will be free for those who want to update down the track. On PS5 gamers will also be able to access hints, tips and walkthrough videos without leaving the game via PS5's activity cards, meaning that if you get stuck you won't have to resort to the internet and coming across spoilers.
On the PC side of things Oddworld: Soulstorm can be purchased via the Epic Gamestore. The minimum requirements are as follows: Windows 7 64 Bit, Intel Quad Core 1.7Ghz, Nvidia GTX 670 or equivalent and 8GB of Ram. Recommended specs are Windows 10 64 Bit, Intel Quad Core 2.3Ghz, Nvidia GTX 970 or equivalent and 16GB of RAM.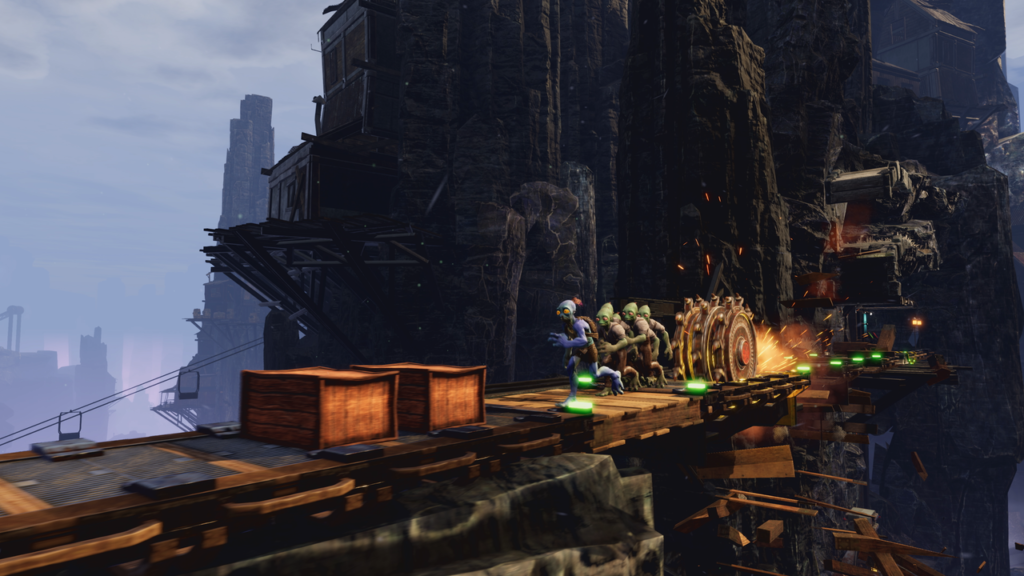 At this point in time Oddworld: Soulstorm is console exclusive to PlayStation, so there is no news about when or if the game may appear on Xbox or Switch. But who knows, if it goes well that could change. Not only that but developers Oddworld Inhabitants are wanting to make further sequels, as long as there is enough interest to support them on their journey.