Gearshifters is an arcade-action shoot-'em-up rogue-lite centred around vehicle combat! Steer, drift, spin, smash and gun through waves of enemy vehicles and extreme-machine bosses. What's more is that it is due for release this year across Switch, PlayStation, Xbox and PC via Steam.
Given the number of delays (including some indefinite ones) gamers have had to take on the chin this year, it's great to have a new game announced that looks to be on track. Featuring top-down vehicle combat and combining classic retro arcade gameplay, this is one to keep an eye out for.
The top-down vehicular combat action in Gearshifters reminds me of games like early Grand Theft Auto titles or even Crimewave from back in the day, where you roamed a city hunting enemies. Top-down and isometric driving games definitely have their exciting moments when done right, and it is a style of gameplay that ages really well too.
With this one, it is not yet clear if it's an open-ish world or whether the routes will be fixed. Regardless, Gearshifters is set to feature a story set over five acts involving tasks like delivery missions whilst earning cash to upgrade your ride. From the trailer and screenshots, it is looking like a tantalising proposition.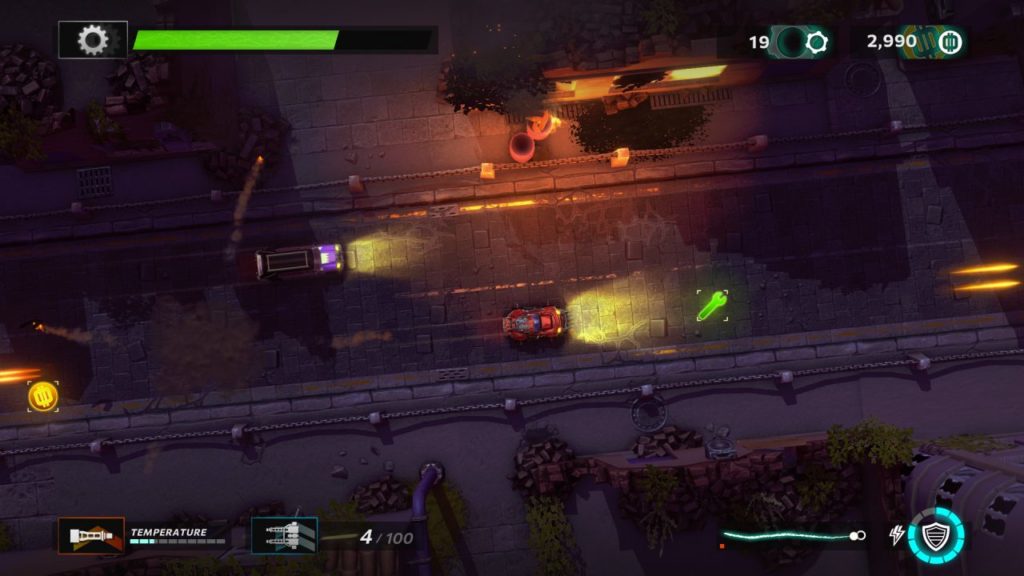 Gearshifters is being developed by Red Phantom Games and is being published by Numskull games. Whilst we wait for a confirmed release date, you can check out some further info here.