With E3 season in full swing, we've been given our first look at one of the most gorgeous games ever! It's an indie game called Planet Of Lana and it's a hand-painted sci-fi journey packed full of charm. Take a peek at the wonderful trailer below!
An adorable moment between a young girl and a creature is interrupted as space ships crash to the ground.
What we know so far…
– It's a cinematic puzzle adventure side-scroller.
– Companion-based gameplay and puzzles.
– Stealth sections that require timings to be just right to avoid danger.
– Reflex based action-sequences.
– An expansive epic story that will take players across the galaxies, and even through time.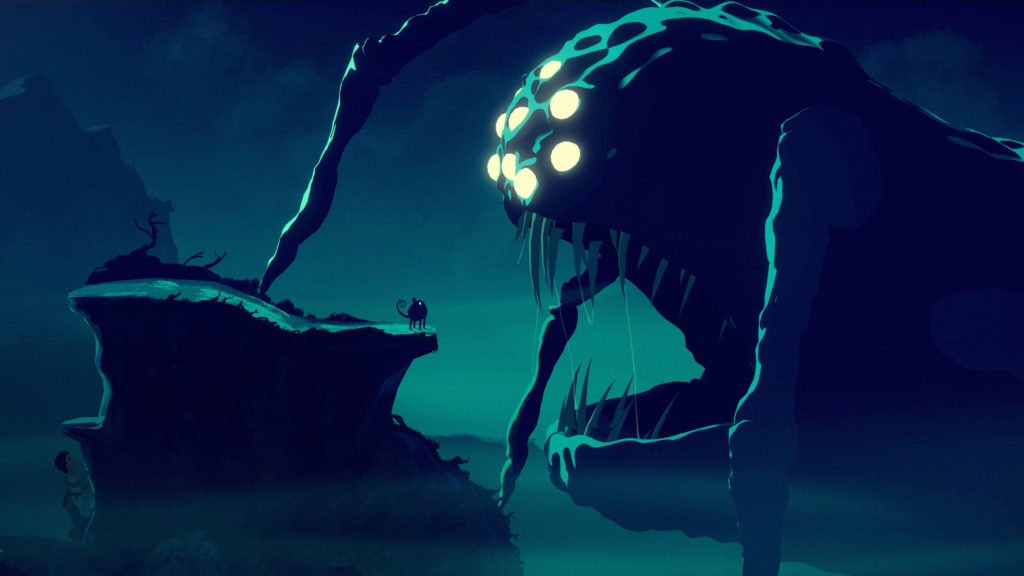 I am truly excited about this one. It looks amazing. Every shot looks like a work of art. I'm a sucker for indies games like this as many know so I'll definitely be keeping this on my radar till I have a copy!
It's coming out in 2022 and it will be available on Steam, Xbox Series X|S, and Xbox One.