Police Simulator: Patrol Officers is a new simulation project from Munich-based developer Aesir Interactive and it has just become available via early access on Steam. In Police Simulator: Patrol Officers, players can choose from eight unique characters and put on their law enforcement badge in fictional US metropolis Brighton.
Players will start their law enforcement journey on foot in the neighbourhood of North Point, collecting shift points and duty stars by completing patrols. Budding cops will need to be on the look out for parking offenders, speeders, litterers and suspicious types in general. If you are able to do a good enough job of keeping the city safe, it won't be long before you get behind the wheel of your first Police car!
Police Simulator: Patrol Officers is not Grand Theft Auto, so all measures taken should be proportionate to the crime alleged to have been committed. So despite your own pet peeves like littering for example, the crime equals a ticket or a warning rather than a beat down. Misconduct or violence could result in the loss of shift points, or worst case scenario a game over. So there will be no Dirty Harry style street justice here.
Given that this title is at the early access stage, the developers have provided a handy roadmap and it is set to be expanded with regular updates including new districts, tasks, equipment and vehicles as well as a cooperative multiplayer mode down the track. All of the additional content released during the early access phase will be at no extra cost. They are also ready to hear your ideas and feedback via their official channels including Discord, Facebook and Instagram.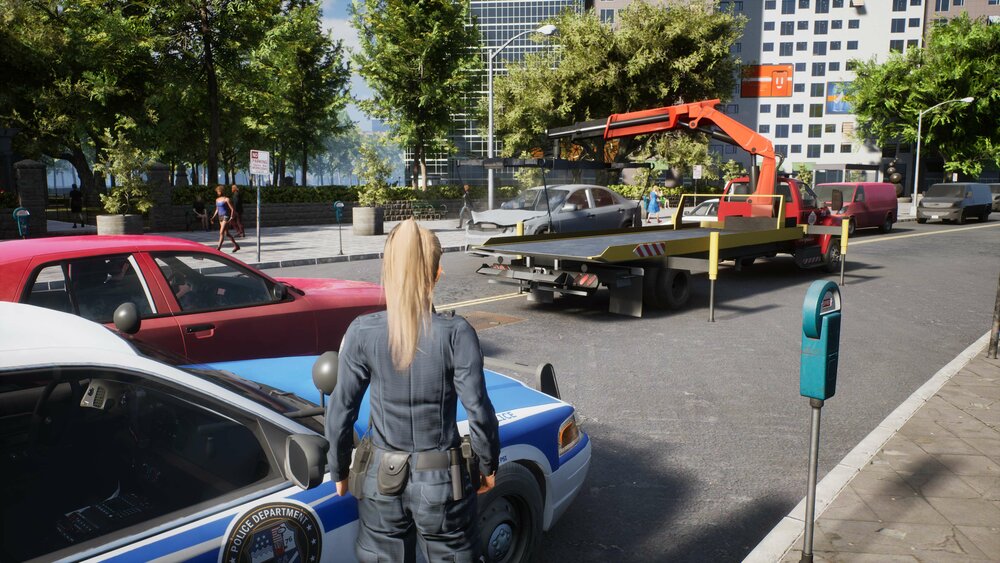 Police Simulator: Patrol Officers is available now via early access on Steam.