Ever wanted to be an engineer? What about visit space? How about even be an engineer in space? Arcsmith, is a new upcoming Oculus Quest exclusive that'll let you do just that. Fresh off a solid expansion and port of The Solitaire Conspiracy, Bithell Games are now taking to VR. I don't know when or if this team ever sleeps but I hope it's enough. Alas, here's a trailer of the space fairing, part-repairing adventure below.
Arcsmith looks to be quite a cute and cozy VR adventure. Set on a spaceship hurtling amongst the stars, players control an engineer that is under the guidance of master arcsmith Korith Dinn. Welding futuristic tech together at a bench, listening to some tunes on the radio or even taking a moment to chat with Dinn (voiced by the ever-charming Dave Fennoy) will largely be what your adventure holds. The VR experience is very puzzle focused and mixing and matching parts to see what fits into what will undoubtedly hold some of its charms.
As this is a Bithell game, lore looks to be rich as ever. News reports and whisperings of the intense power struggles that are ongoing in the game's universe will be told to you through news reports. Coming out of The Solitaire Conspiracy, I wouldn't be surprised if there's callbacks to earlier games, something the team seems to love doing. Hell, it even seems you'll learn more about Korith's past. Is he to be trusted? Time will tell!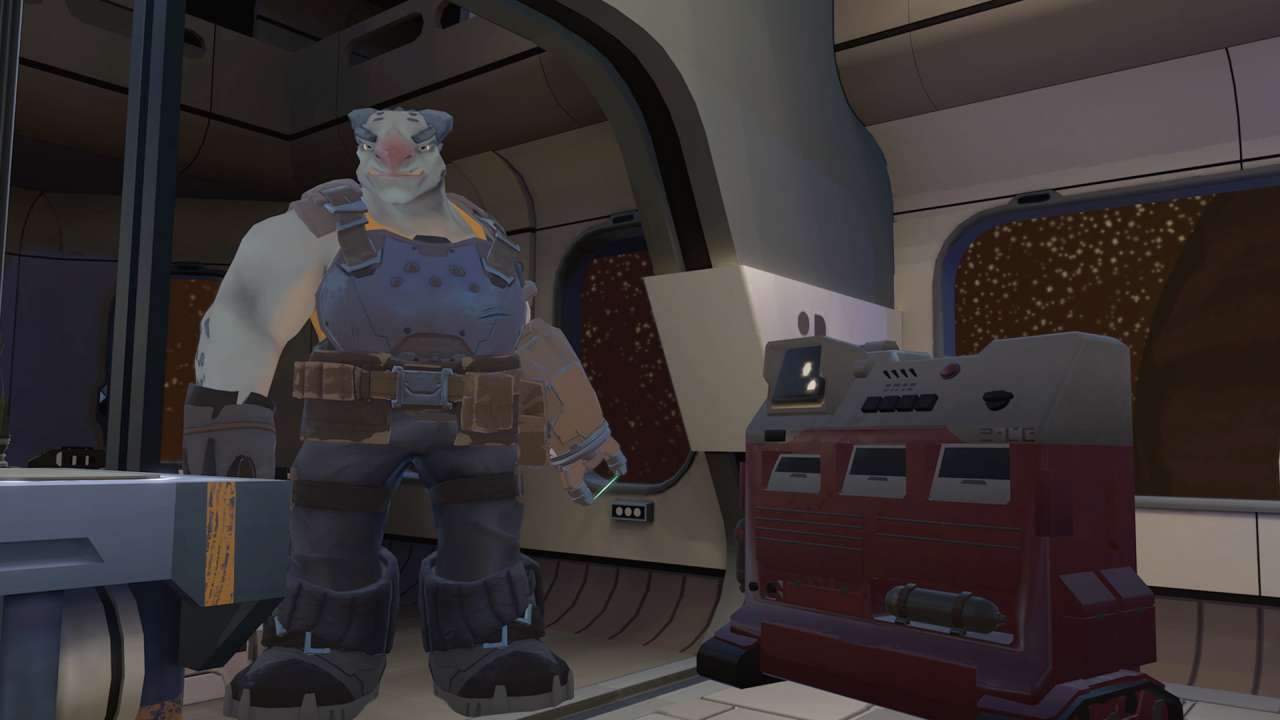 "It's been exciting developing a spatial puzzle game for virtual reality," stated Nic Tringali, Arcsmith's director. "We've given players a variety of tools at their workbench to design and diagnose their creations, and VR gives us a unique way to present a game with an open-ended puzzle design."
Arcsmith skyrockets onto the Oculus Quest headsets on July 29th. If you're looking for a fresh VR game that isn't your average shooter, this is up there on your best bets.