Nintendo revealed overnight a new Nintendo Switch OLED Model, featuring a larger, vibrant 7-inch OLED screen with vivid colours and high contrast. The new addition to the Switch family also features a wide adjustable stand for tabletop mode, a new dock with a wired LAN port for stable online play, 64GB of internal storage, and onboard speakers with enhanced audio for handheld and tabletop play. It will be releasing in Australia on October 8th for AU$539.95.
When the console launches, it will come in two colour options: white set, which looks pretty sleek and would fit in nicely with other current-gen consoles, and the traditional neon red/neon blue set. It's noted that all previously released Joy-Con controllers are compatible with this new model. For full clarity, the Nintendo Switch OLED model is compatible with the full library of Switch games which you can transfer across, so this certainly isn't going to cause any problems for those who are looking to upgrade.
Rumours of a new Switch have been circulating for a while now, with many expecting a console that would include 4K output for those who want to enhance their gaming experience with better visual fidelity. This would also bring the Switch more in line with the recently released Xbox Series X and PS5, while also potentially setting up an even stronger launch for a Breath of the Wild 2. Instead, we're not getting any of those expected enhancements for those who play in docked mode – this is really an update for the handheld lovers.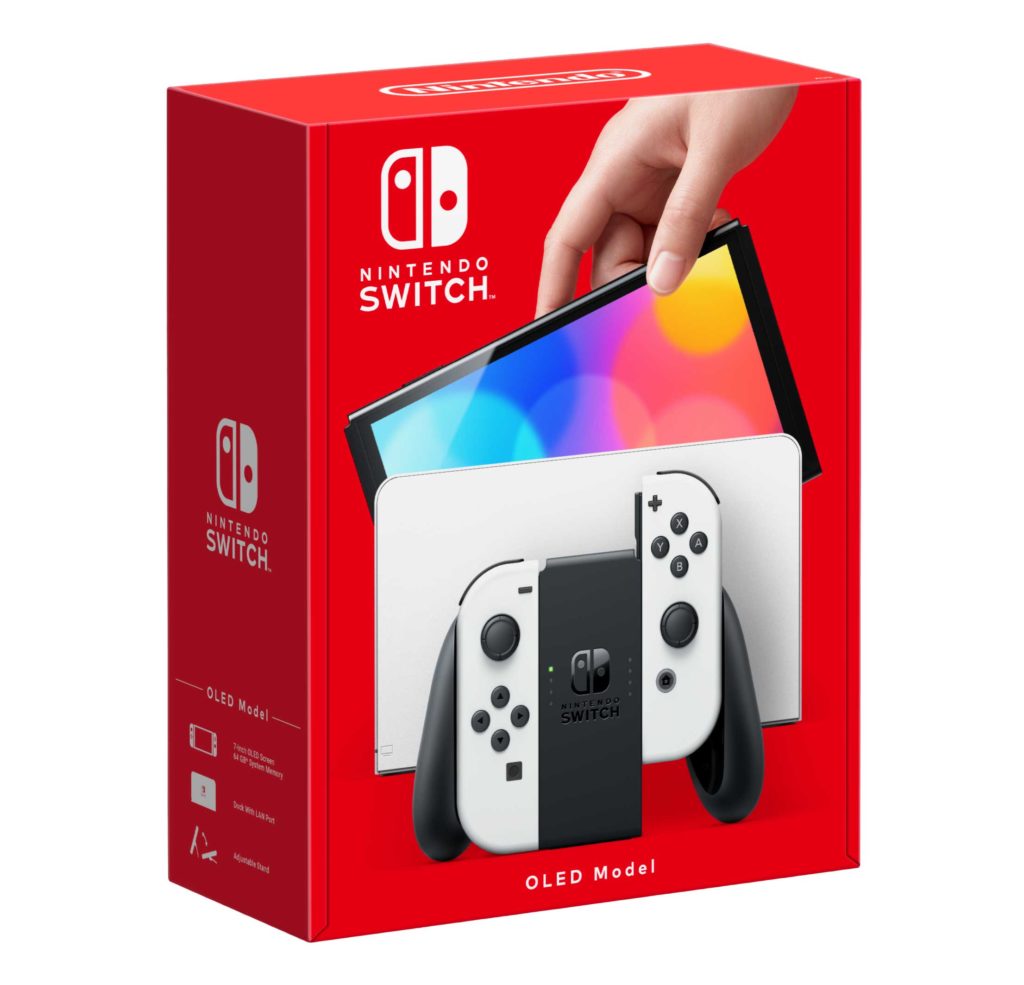 While this isn't the "Switch Pro" we were hoping for, it's a reasonably expected move from Nintendo, who previously have continued to iterate and improve on their handhelds with upgrades, like we saw with the Nintendo DS (which became the 3DS, 3DSXL, DSi and so on). The larger OLED screen sure is going to improve visuals in a massive way in handheld mode, with richer blacks and more varied colour. Including the larger size, double the storage space, sturdier stand and an Ethernet port in the dock if you're keen to play online with potentially less connection trouble, this could absolutely be worth the spend for those who ultimately prefer portable play. And hey, there could be a Pro 4K model in 2022, so keep those rumour mills churning!
The Nintendo Switch OLD Model will launch on October 8th for AU$539.95.