If you're after a wacky sporting game that more than ever proves to make for a fun party game, What the Golf? is as tantalising as ever. A new update for the game has released on Apple Arcade, featuring over 1000 holes across 50 levels. Watch the fun as ever update trailer below.
The 2019 golf game was already beloved for its ability to be both hilarious and referential. Originally released on Apple Arcade, it was more than just your typical putting experience. Dodging past wacky obstacles such as storms, traffic and then later providing nods to beloved games such as the Portal franchise, What the Golf? got delightfully weird. Later, it released on PC and Switch, allowing for the party game fun to be carried elsewhere.
It seems that the weirdness factor has no signs of stopping. Sausage dogs, cats, office chairs, old men and even Donut County-inspired levels where you play as a hole are all featured in the DLC, aptly titled 'A Hole New World.' Solid name if I say so myself.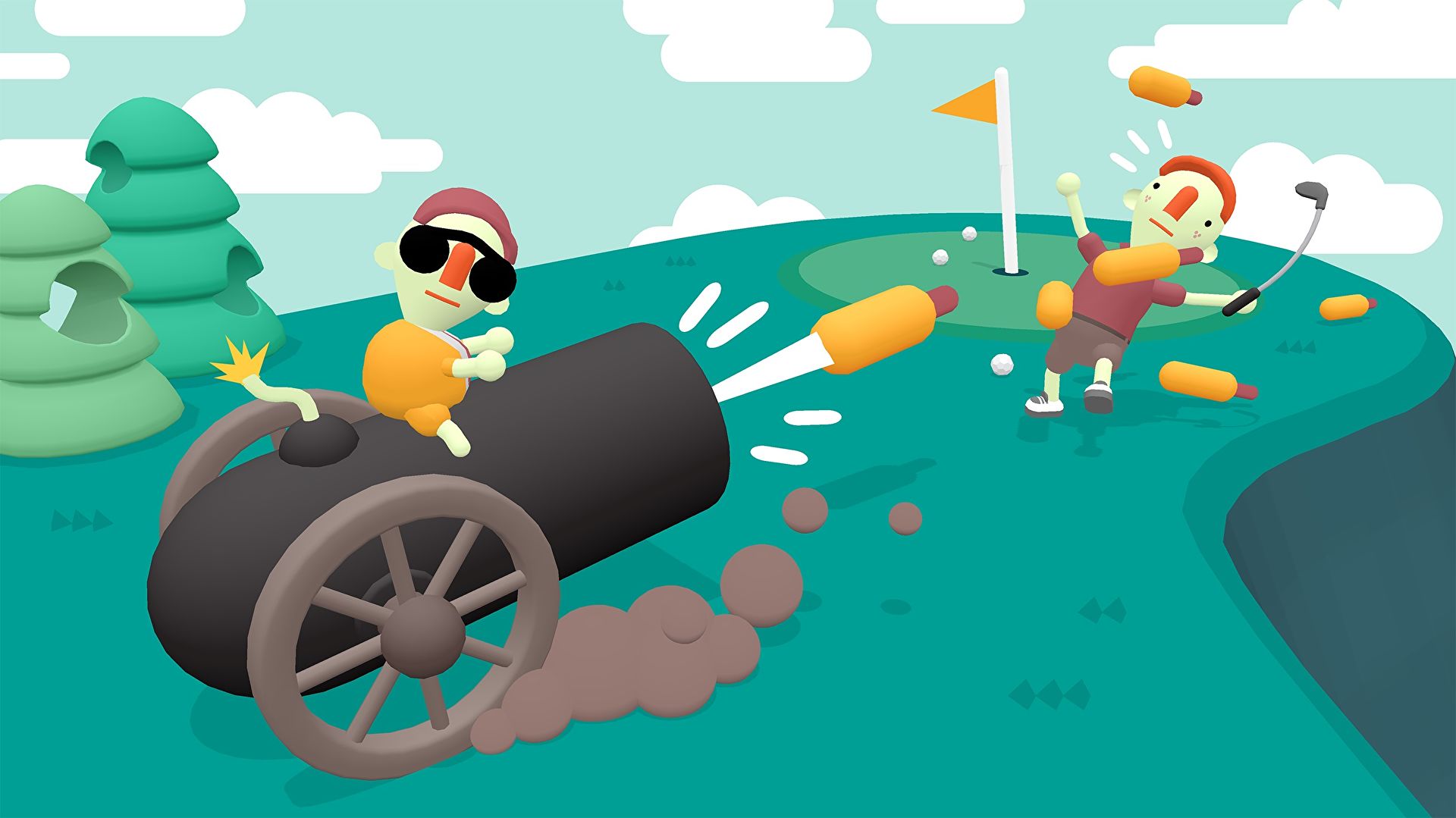 The A Hole New World update for What The Golf? is available now on Apple Arcade, with PC and Switch soon to follow. Get out there and get golfing!