Announced during the Gamescom: Opening Night Live 2021 stream, Valheim Hearth and Home update will release 16 September. Iron Gate's incredibly popular survival game from earlier this year will get a huge update focusing on house building, food preparation, and building components.
Valheim's first massive expansion dropped an animated trailer/teaser during the Gamescom stream, along with its release date. Henrik Törnqvist, Co-Founder of Iron Gate Studios, describes Hearth and Stone as a very homely update.
"It will probably be pretty focused on the food preparation aspect of the game with more recipes and stuff like that," Törnqvist said. "But there are also new additional building pieces."
Shields and blocking are getting an overhaul in the Hearth and Home update. They will be buffed and provide more emphasis during combat against NPCs. Arrogant Vikings will need to learn how to block and craft a strong shield to survive longer than they would.
Health and stamina systems are changing slightly, as well. Food will feed (yes) into what sort of role you play in your guild. If you want to deal damage, Vikings will need to eat stamina foods, whereas a tanky warrior will bulk up on health foods.
The food bar is also being removed. Instead, timers indicate how much time is left for each effect before you need to eat more.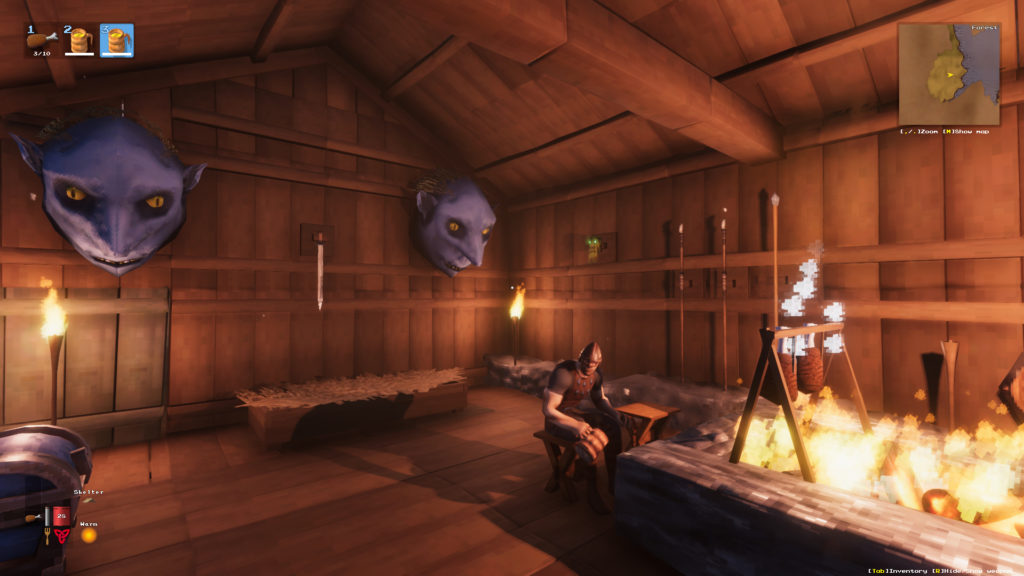 At the moment, more specific details on everything coming to Valheim Hearth and Home aren't known. The developer is sharing snippet walkthroughs of the new features on their YouTube channel over the coming weeks.
For more Valheilm news and everything else from Gamescom 2021, make sure you keep up to date on our website and follow our socials. We have the hot goss on new announcements, including a detailed preview on the new Saints Row reboot.