The Nintendo Direct Showcase closed with a bang this morning with a trailer that fans have been waiting four years for! The trailer for Bayonetta 3, was dropped right at the end of the showcase and is the first look at Bayonetta 3 since it was announced back in 2017. Fans were pretty excited about the trailer, especially with the way that the famous witch breaks the fourth wall and sends a message straight to her audience.
The trailer begins with members of the Japanese military trying to battle a massive Godzilla type monster with little success. An appearance by Lappy, the doggy from Astral Chain (another Platinum Games developed game) acts as a diversion for Bayonetta's impressive appearance where she throws down! It is here that she makes a sneaky comment, obviously highlighting the delay in the game's arrival. "It seems I'm unfashionably late" she muses in her English accent,  "but I'm ready to give you everything you want." She then looks straight into the camera and winks, making it obvious that this is aimed towards fans of the franchise and their patience with the release of information about the game's third instalment.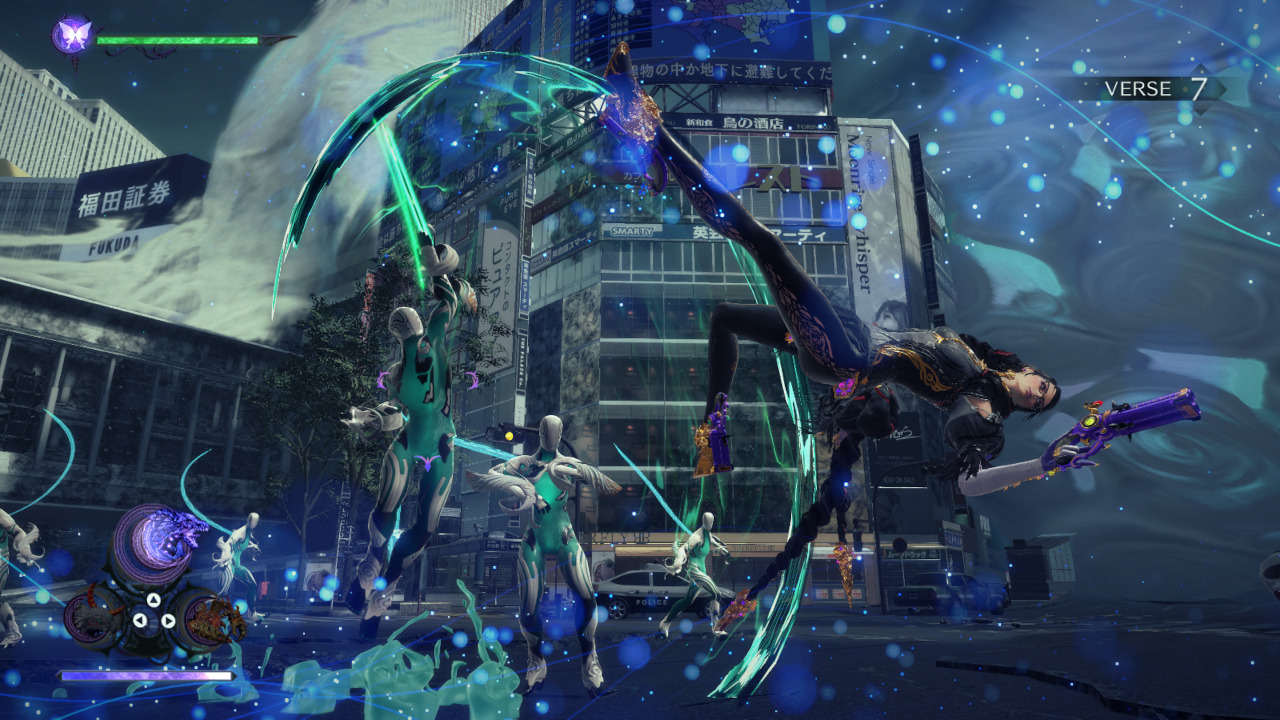 Bayonetta 3 was originally announced back at the 2017 Game Awards with a very short teaser trailer that left fans disappointed. Last year, Bayonetta game designer Hideki Kamiya discussed his worry that fans of the series would forget about the gun-toting witch and stressed that there would be news on the project by the end of 2021. Since protagonist Bayonetta was last seen in Bayonetta 2 for the Nintendo Wii she has appeared in her own anime movie and also as a character in Super Smash Bros. Bayonetta and Bayonetta 2 was also released for the Nintendo Switch back in 2018. Even though fans have had some glimpses of her throughout the years, it's this trailer that they've really been hanging out for.
Bayonetta 3 will release sometime in 2022 and will be a Nintendo Switch exclusive.