It's finally happening! More content is on the way to Animal Crossing: New Horizons and it's certainly been long-awaited. The game was released right at the beginning of lockdown here in Australia and for many, it's given them a constant amongst all the uncertainty. But over time, excitement for the game has waned and many have been lamenting the lack of new content. That's why it's so great to see an update is arriving so soon. It's coming on November 5th, and it's not just Brewster that's hitting the island.
There's also a bunch of fresh features, areas, the beloved froggy chair, and even paid DLC coming arriving at the same time. Animal Crossing: Happy Home Paradise is the first paid DLC for the switch release so it will be interesting to see if there are more in the future.
[Announcement]
Create dream vacation homes in Animal Crossing: New Horizons – Happy Home Paradise!

This paid DLC for #AnimalCrossing: New Horizons arrives on 11/5 as paid DLC for $24.99, with preorders starting 10/29.

Find out more: https://t.co/T8HyMQ4xAf pic.twitter.com/b7NS8lkTEt

— Isabelle (@animalcrossing) October 15, 2021
So what's actually arriving for free?
Players have been asking for a lot of this since launch. While there aren't too many quality of life updates, one would expect we'll see them in smaller updates during version 2.0.
First off, Brewster. I can't fathom why getting an in-game coffee shop with a rooster is something many have been asking for since launch, but here it is. Thankfully, the coffee shop is also going to allow you to meet island residents as well as call the characters from your compatible Animal Crossing Amiibo cards and figures. Villagers will now visit your home and they'll ask you to come over to their house as well. This was a feature in previous Animal Crossing games, so it's good to see it return. A storage shed has been added, meaning players will be able to access their house storage without entering the home. This is a huge quality of life change for me at least seeing as my island is a dump of all manner of stuff.
Gyroids are coming back too! They're a little different in this iteration of the series. Players will dig up the pieces and then be required to plant them and grow them. Players can even recolour them! Honestly, for me, this is a big deal and the new range of gyroids is looking a look more whacky and colourful than ever.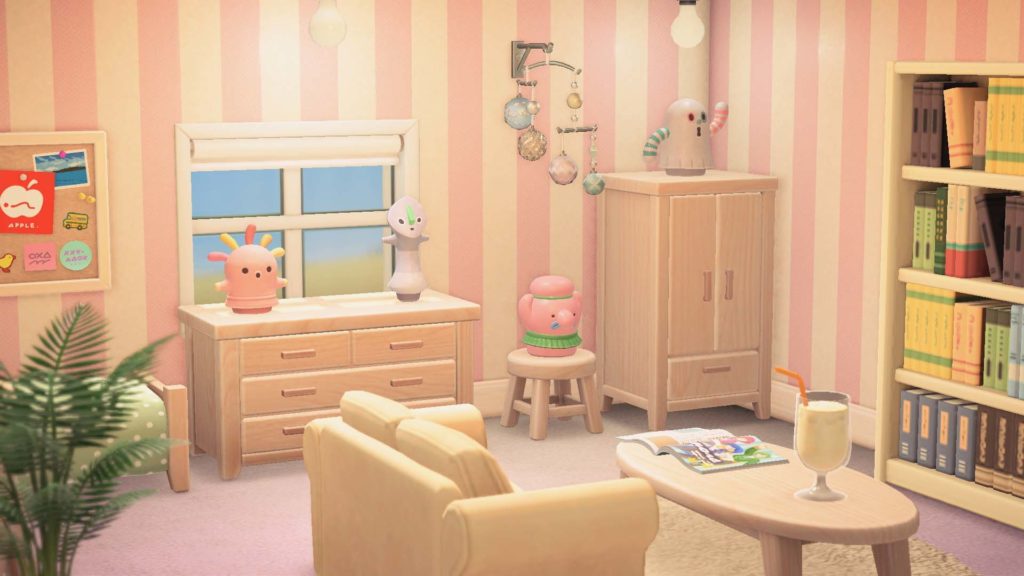 Kapp'n is also back with his boat tour. He'll pick you up and take you to a bunch of islands featuring different seasons, times of days, and even new plants. Harv's island will be getting a new area! Here players will find the travelling sellers that frequent the island in a constant area.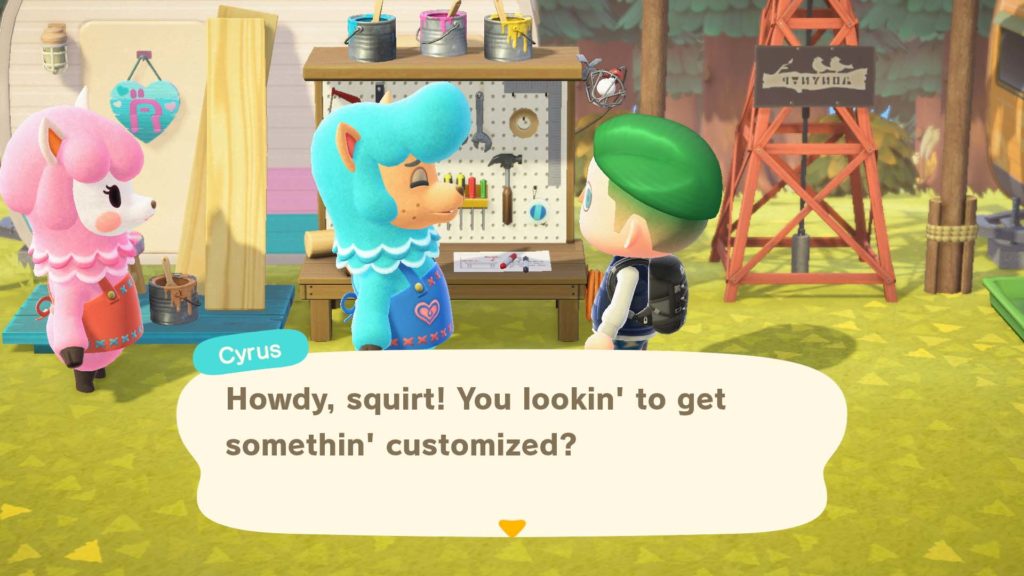 Cooking is also arriving. It will be made available using a fresh collection of DIY recipes that will utilise new crops of vegetables you grow that will allow you to prepare a variety of meals.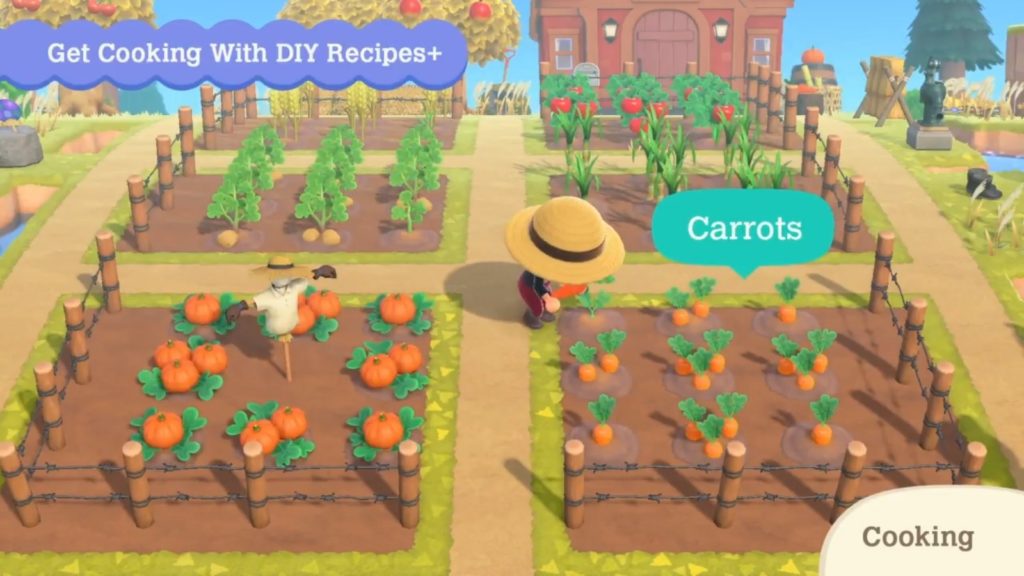 Nook, Inc is also making improvements to housing and island management. Ordinances are returning, group stretching is a thing and there's even bigger home storage available. All of these changes will be available free to owners of the game. The direct did note that this would be the last major free update to the game
And what will be paid DLC?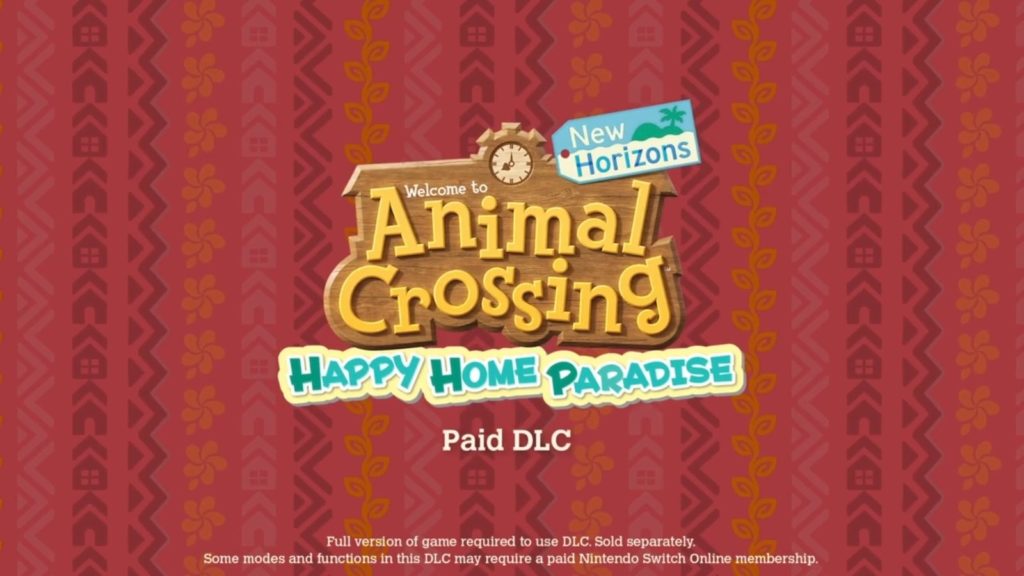 The Animal Crossing: Happy Home Paradise paid expansion is actually looking like a pretty awesome addition to the game. It's a similar game concept to Animal Crossing Happy Home Designer though it appears to learn from the past and allow players a lot of space to experiment with designs. Lottie needs you to join the Paradise Planning team and design locales themed precisely to client requests. You'll have full control of the design.
You can design buildings essential to the paradise such as a school, cafe, and restaurants, and even find inspiration from other players' designs that are uploaded to the Happy Home Network. Amiibo are also welcome in paradise! Invite villagers to the island including Isabelle and Timmy & Tommy. When you've learned the best design practices and then take them back to you're own island. Experience will make you a veteran designer.
But wait, there are new Amiibo cards!
There's also a fresh collection of Animal Crossing Amiibo cards releasing on the 5th of November. It will be the 5th set of cards and will feature many new villagers who haven't yet been available in Amiibo card form. It's worth noting that Australian packs have 3 cards instead of 6.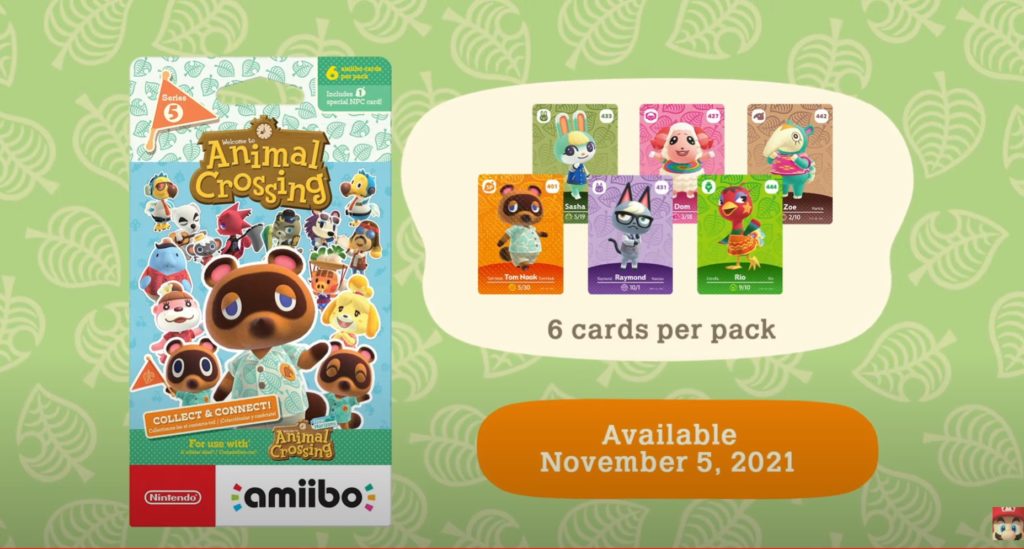 So will this new content have you venturing back to your island? Do you want to play the paid Animal Crossing: New Horizons Happy Home Paradise DLC? All I know is I want that froggy chair! If you'd like to catch the full presentation, check it out here!
All content to Animal Crossing: New Horizons will be available on November 5th.