This is something we never saw coming — 90s gaming icon Earthworm Jim is making a return in a TV show, of all things, according to an exclusive report by Variety. Despite various attempts to bring him back over the years, the titular worm hasn't seen a new game since 1999's Earthworm Jim: Menace 2 the Galaxy. That's a long 25 years without a new game. Interplay Entertainment, the company that owns Earthworm Jim, has partnered with APA to create an animated TV series called 'Earthworm Jim: Beyond the Groovy'.
Included in the announcement is an amusing clip of Jim himself, where he waxes on excitedly about his new show in the style of a celebrity interview. The new show will star Jim as well as a cast of all-new characters as they traverse the galaxy and meet other anthropomorphic alien races. He also seems really enthused about dirt, and it seems his ultimate goal is to find his way to planet Earth, which according to him has the tastiest dirt in the universe.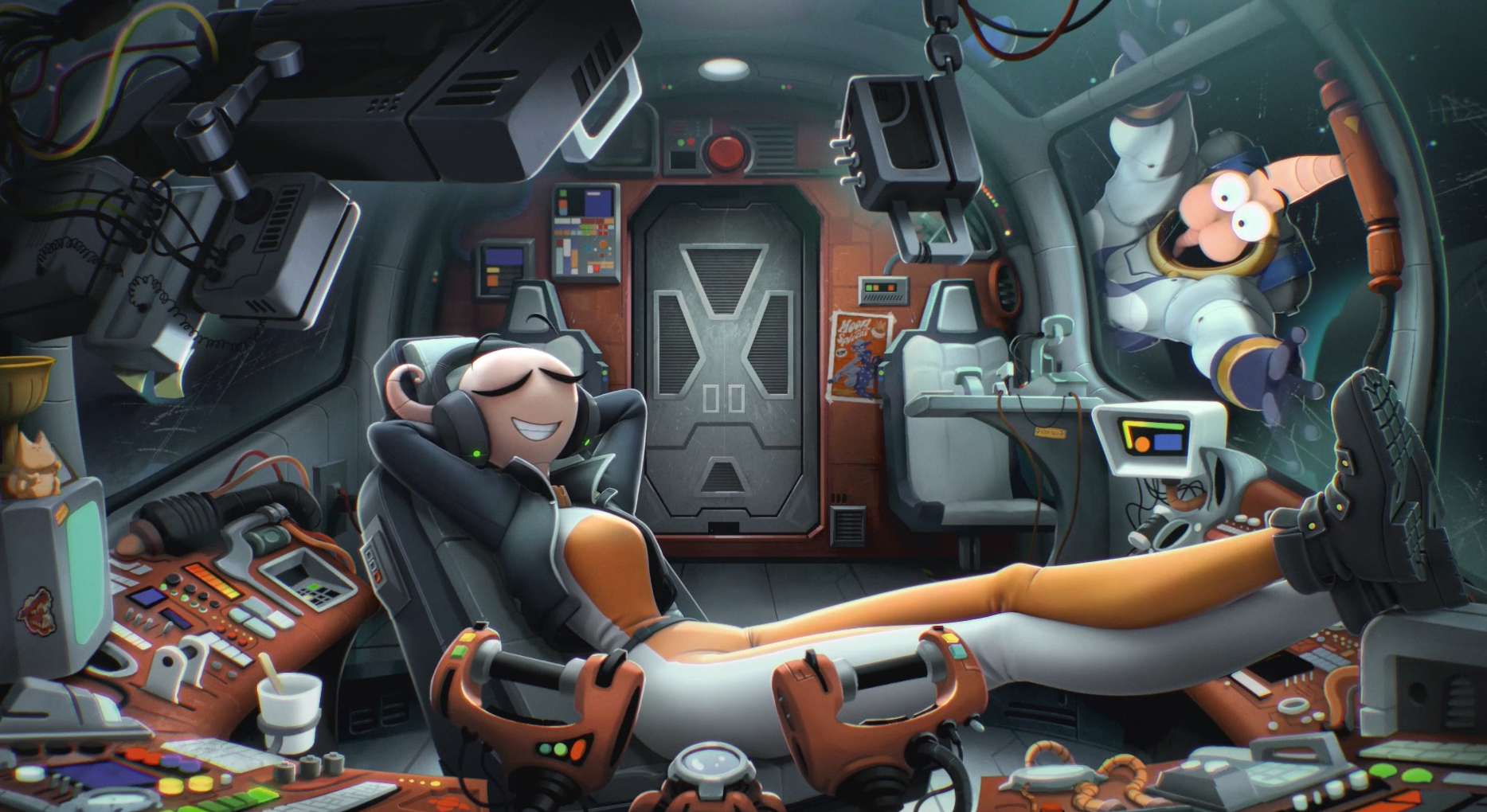 "We are thrilled for the opportunity to create a show for an iconic character that we grew up both playing on Genesis, and watching on TV," stated producer Aaron Billet. "The fans have matured and deserve a current take as we bring in new audiences."
We haven't heard any news of it for quite some time, but an Earthworm Jim game is actually currently in development. It's been delayed multiple times, and is currently slated to be released sometime after the Intellivision Amico video game console comes out.