Forza Horizon 5 launches today officially, hitting Xbox Game Pass as well, and to celebrate the launch, those crazy cats at Xbox ANZ have done it again. To celebrate the launch, they've gone and dropped a car out of the sky. Seriously.
The opening of the game begins with cars dropping from planes into various parts of the map, including a volcano in Mexico. While the team didn't encounter any local volcanos in Victoria to fully replicate the experience, they still dropped a Polaris from a helicopter 4,500 ft up in the sky, complete with a sky-diver following it, landing and taking it for a spin. Check it out.
"We know Australian and New Zealand fans have a deep love for car culture and have supported the Forza franchise for years, and we've celebrated them through initiatives like our Forza Horizon 4 Drive-In experience, or by bringing the iconic Panorama Bathurst track in game for Forza Motorsport 5." said Tania Chee, Xbox Business Lead for ANZ. "As one of the most anticipated releases of 2021, we knew we had to reach for the sky for Forza Horizon 5 to create our most exciting stunt yet".
You can also get involved and win a branded helmet if you head here.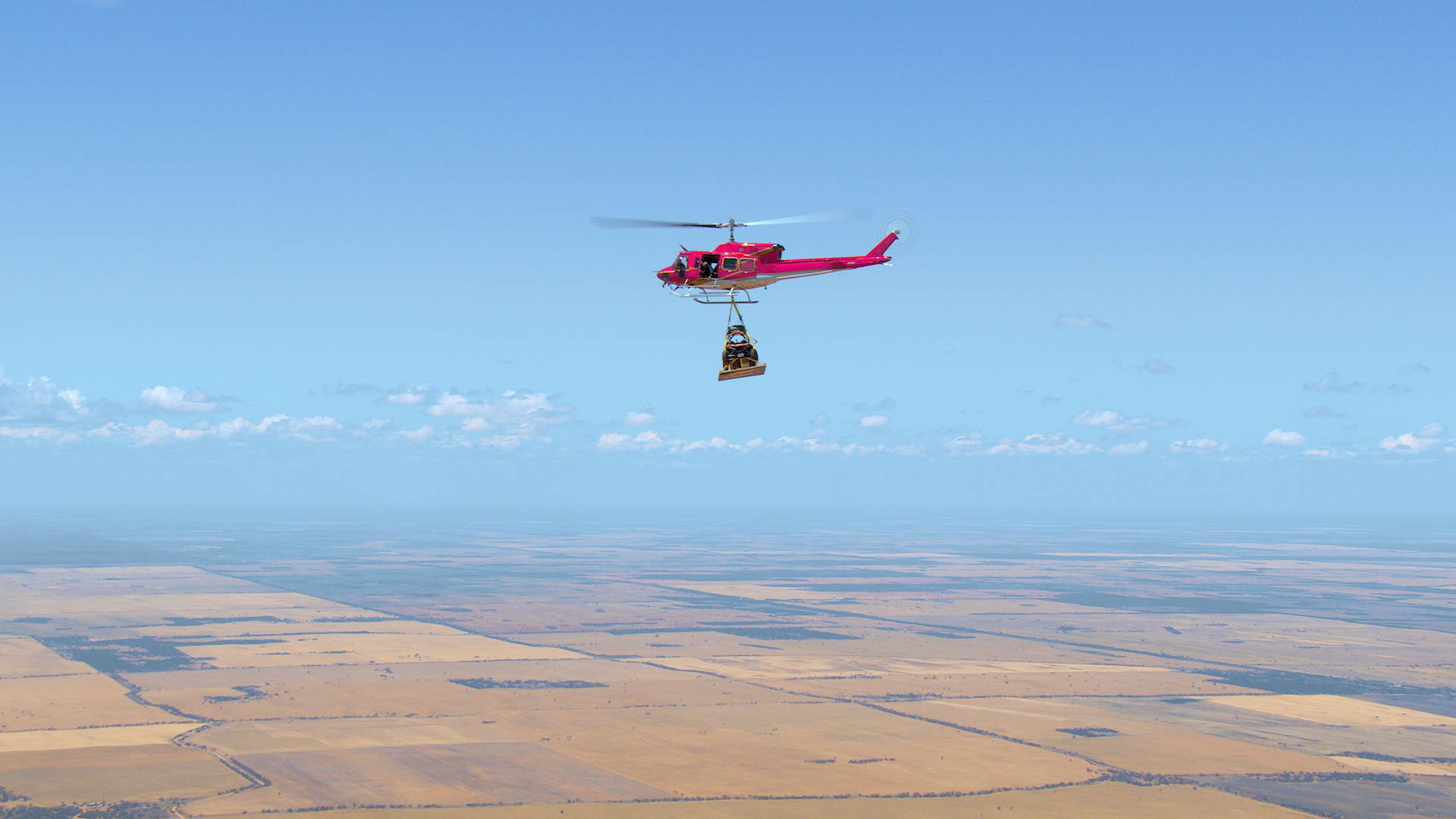 Forza Horizon 5 is absolutely worth the hype; in our review, we said "Forza Horizon 5 takes what we've loved over the series' life so far and brings it full circle, with a comprehensive package that includes everything you could possibly want from a racing game. Mexico is an astounding and wonderful location to explore, and production values are on point, from the stunning visuals of its gorgeous open world to the well-executed audio that keeps energy levels high."
Forza Horizon 5 is available today on Xbox One, Xbox Series S|X and PC, and via Xbox Cloud Gaming, also available on Xbox Game Pass.