A recent report by Eurogamer has revealed that It Takes Two, the co-op game that stars a married couple on the brink of divorce, was forced to abandon its trademark application for the game's title after Take-Two Interactive indicated that it would contest the trademark. Take-Two is the well-known owner of games publishers Rockstar Games and 2K, which have published countless beloved games franchises such as Grand Theft Auto, Red Dead Redemption, Civilization, and much more.
A spokesperson for It Takes Two told Eurogamer that they "cannot comment on ongoing disputes", but they were "hopeful it will be resolved". The game's developer Hazelight withdrew their application to trademark the name on March 25 2021, one day prior to the game's release on March 26, according to the report. While this doesn't mean that the studio must rename the game, it does mean that they cannot protect it from others using the title for commercial perposes.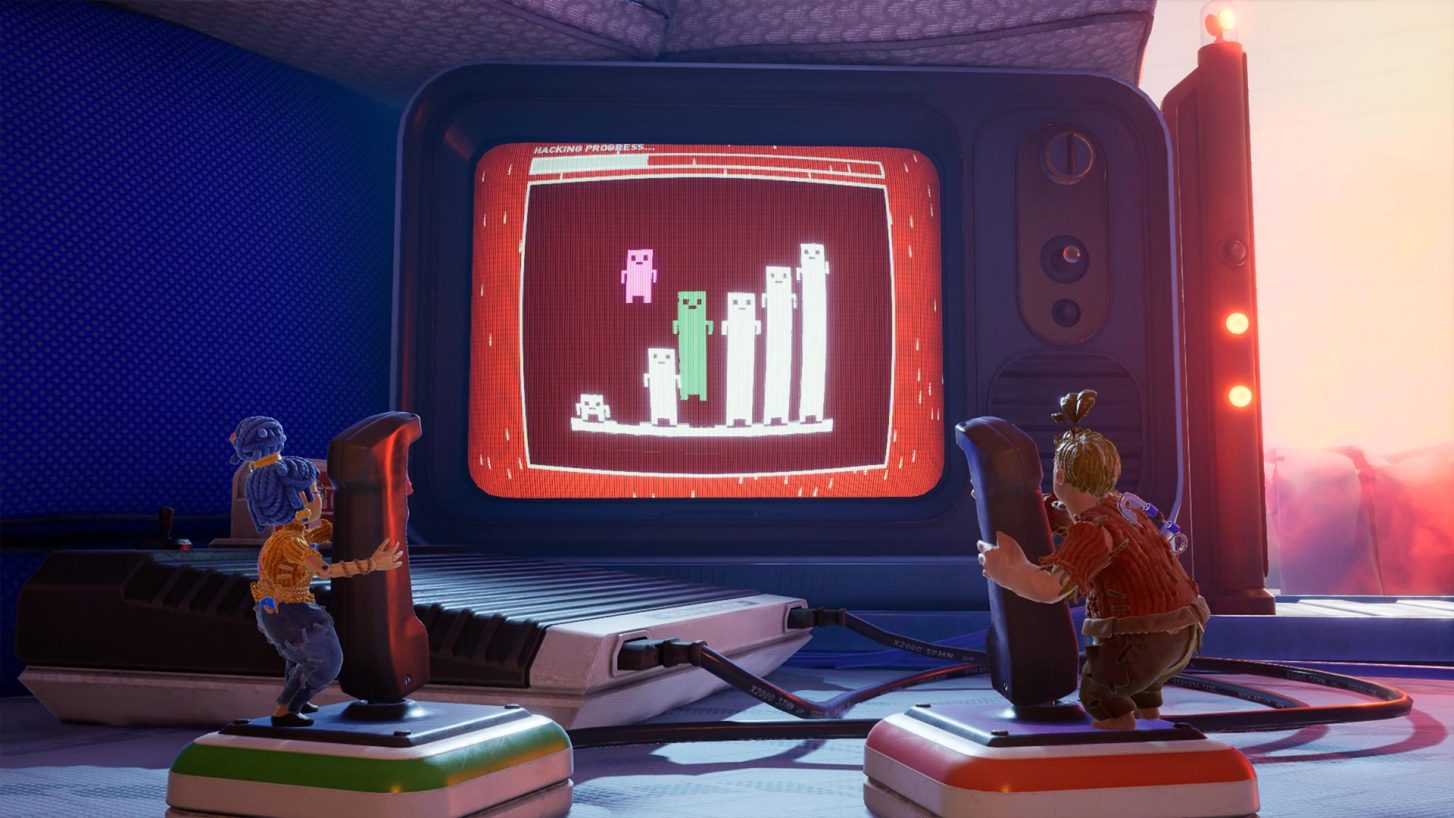 Although Hazelight has not commented on how the matter may have affected their efforts to market and promote the game, It Takes Two has nevertheless performed incredibly well. It has sold over 3 million copies worldwide, which is impressive indeed for a lesser-known studio, and is nominated for 5 categories in this year's Game Awards. We loved it, and you can read our review to see why.
As the game's title contains two-thirds of Take-Two's name, and they are both operating in the same industry, Take-Two Interactive may have had a legitimate concern about their trademarked name. Mike Flutter, a business analyst, put it like this in a tweet about the matter: "Imagine if [Take-Two Interactive] wanted to make their company motto "It's Take-Two." That slogan might be too close to the game name, which would be protected. Take-Two isn't suing anyone, but it is objecting to trademarks that include or are close to its company and division names."
However, it seems as if this is only the latest in a whole slew of trademark claims filed by Take-Two. In a podcast examining the publisher's recent actions, law firm partner Richard Hoeg describes the company's approach as "aggressive trademark policing", with the company filing at least 25 trademark objections (or extensions to give them more time to object) in the last 3 months alone. Many of these objections are against brand or product names that simply use the word 'rockstar', 'civilization', or even 'dot', even where the product does not pertain to the entertainment software or video game industry.
"It's not necessarily illegal, but it is certainly aggressive." Hoeg states in the podcast, theorising, "Take-Two is delivering a message with this kind of action to other lawyers, to other folks that could potentially use the word Rockstar, or the letter R, or the name Dot or Dots or Two Dots, or, as it turns out, 'take two' itself, and saying, 'Go away. You don't even want to get into this because we will just make your lives miserable'."