The Contract is the latest substantial update for Rockstar's world-conquering Grand Theft Auto Online. Featuring the return of Franklin (one of the main protagonists in the offline campaign), his dog Chop, and not to mention legendary producer Dr. Dre! As part of this update, gamers purchase a 'celebrity solutions agency' and partner with Franklin to fix the problems facing Los Santos' rich and famous as well as being part of an overarching story helping Dr. Dre to locate his stolen phone with his unreleased beats.
As with all GTA Online 'DLC', The Contract is free for all, however players will need to put up some upfront credits to purchase the agency and add upgrades such as living quarters, armoury, and garage should they wish. So hopefully you have been saving your pennies in-game!
The first thing to do in The Contract is get yourself a property to run your celebrity solutions business from. Upfront cost-wise, it's cheaper than many of the other previous updates and depending on how much you want to customise the office you will be able to get away with under $3 Million credits in costs. Given Rockstar have been giving all PlayStation players a free $1 Million every month, as long as you have not been splashing your cash around on cars and the like, it is an accessible update without resorting to shark cards.
Over the past year and a half, the developers have been increasingly focussing on the single-player experience, meaning that you can actually play right through the story solo without the need for a crew. This has been a bit of a trend ever since the Cayo Perico heist last year, which was the first heist that you could complete solo if you want to. Not all of us have GTA Online playing friends.
The cutscenes are on point with classic GTA humour, all the new characters are looking great and the banter between Lamar and Franklin is a laugh. Dr. Dre and Jimmy Iovine are a seamless fit for the Los Santos universe. This update also features some world premieres of new music from the legendary producer as well as a new radio station plus a few updates to the existing playlists. Rockstar has also made a couple of overall quality of life adjustments, reducing the number of in-game phone calls and texts as well as increasing the size of your nightclub safe (if you have one) which will save you those trips to clear it out.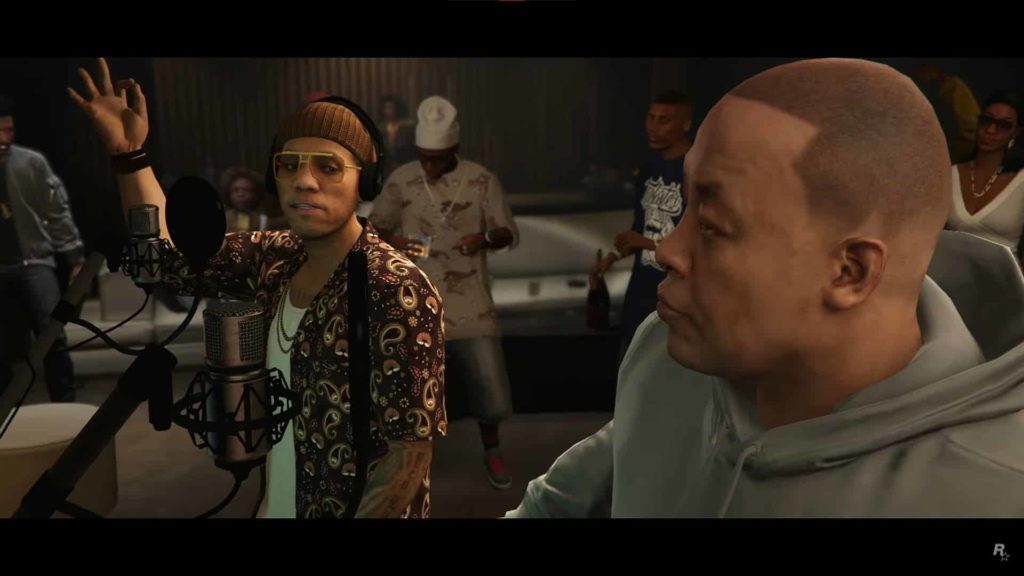 With the release of The Contract for GTA Online, it was nice to jump back into the world of GTA V after spending some time with the recently released Definitive Edition. It just shows how far the series has come since that PS2 era. It wouldn't surprise me if we see GTA V back in the top ten sales charts around the world, if it is even possible for it to sell more copies than it already has.