Aargh! There's a giant metal dinosaur terrorizing the city of Sydney! … Okay, not really. To celebrate the release of Horizon Forbidden West on PS4 and PS5, a statue of the game's iconic dinosaur Clawstrider is on show at Bennelong Lawn in Sydney's Royal Botanic Garden. It'll stay there until 22 February, so you lucky Sydneysiders only have a few days to visit the mechanical beast. While you're there, you'll have a shot to win some prizes.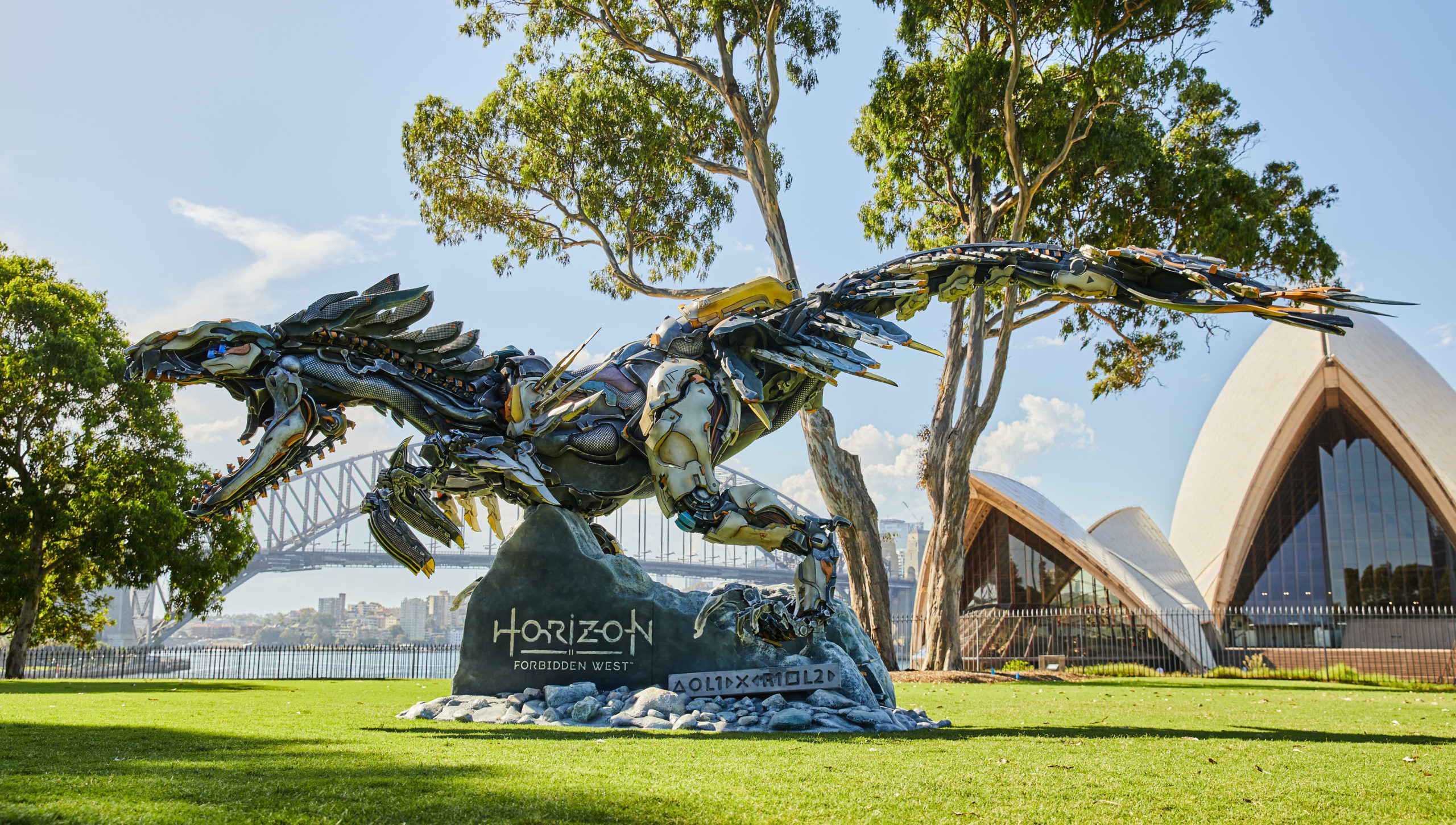 The statue is 7 metres tall and  3 metres wide, making it quite the fearsome silhouette indeed. Anyone who visits the statue can experience a bit of the land of the Forbidden West through an interactive AR lens, and perhaps even win a  replica of Aloy's spear for their efforts. There is also a secret code hidden somewhere on the statue – if you can find it and enter the code on PlayStation's website, you could win your own PS5.
Sydney's statue is one of 17 similar statues to be placed around to world in celebration of Horizon Forbidden West. Check out our review of Horizon Forbidden West, where we found exactly the kind of sequel we were hoping for.