When it comes to audio use for mobile devices, I've long been an Apple AirPods user, mostly sticking to the brand that I know will integrate best with my iPhone. When the Switch enabled Bluetooth a couple of years back, I then started using them for that as well, although despite the price-tag normally associated with Apple gear, the sound quality of them is good, but not amazing. I was eager to try out the new Scout Air buds from Turtle Beach, to see if they would offer me a better audio experience; and, for the most part, they delivered.
Firstly, the bass in the Scout Air buds is much deeper and more satisfying, and the audio in general is clearer and crisper when it comes to smaller details; they're able to go much louder as well. I found this true when it came to playing through portions of Triangle Strategy on my Switch, checking out some Forza Horizon 5 via Xbox Cloud Gaming or even when just listening to tunes on my way to the office. They feature a 60ms low-latency Game Mode "to ensure critical in-battle audio recognition", too, which is a handy feature for those playing more competitive titles.
I struggled a bit finding the right ear tip option, and they did fall out at one point while I was walking, but I can't say for sure if that's user error (my ears are… normal, I think?). Additionally, I found that when I tried to adjust them in my ears for comfort, the touch-enabled controls were super sensitive and would often pause or skip the song I was listening to, no matter how careful I tried to be. That said, these touch-enabled controls are customisable and I opted to change them so that this wouldn't happen. Turtle Beach's Audio Hub app for the Scout Air provides easy selection of EQ presets, low-latency Game Mode activation, and battery monitoring, which is certainly useful.
For battery life, Turtle Beach promise 20 hours of keeping the buds powered after one charge, and I'd anecdotally say that's about right. I'd pop them on charge every 3-4 days and the charge never ran out. However, the dual microphones themselves tended to not be consistent; some calls I made, the person on the other end had real trouble hearing me until I turned them off and held the phone to my ear, old-school. Other calls seemed to work fine. I'm not sure if this is an issue with my phone or the buds themselves, but I was told I sounded muffled at times, which is worth bearing in mind if you're using these for actual communication and not just listening.
They're supposedly water resistant, and given I did end up wading through some bad weather at times while wearing the Scout Air buds, I'm checking that box as "correct" here too. In terms of design quality, they don't feel super-premium with their plastic, and the charging case that houses them is a little more bulky than I'm used to, but they're minor quibbles; they're lightweight enough with slightly longer stems (for the dual microphones), but they don't look ugly, just a little bit simple. Pairing them to different devices was also relatively painless, though it didn't always work seamlessly when jumping from mobile to Switch and then back, with one instance of having to repair them completely.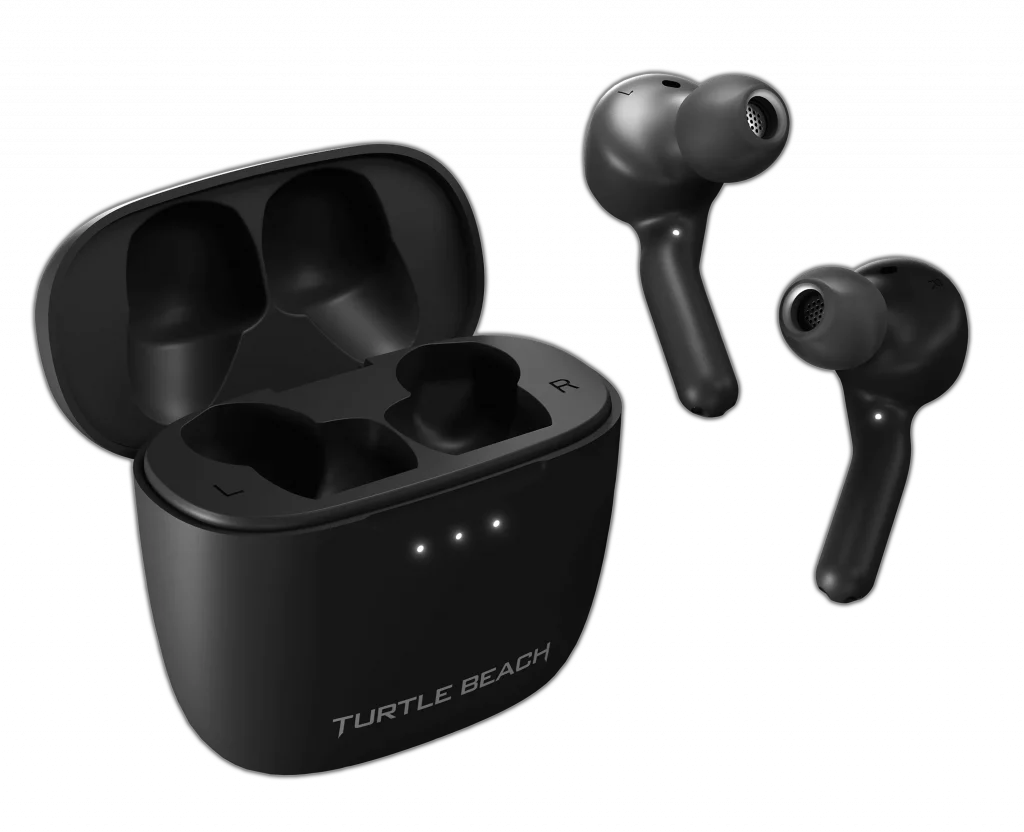 I don't know if I can use the Scout Air buds to completely replace my AirPods, just because the microphone issue does prevent me from taking phone calls on the go with confidence, and that's a big part of the appeal for using wireless earbuds like this in the first place. That being said, if I was looking for an option to simply play video games and get the better sound experience, the Scout Air are a great choice on audio quality alone. Overall, they're a solid option, with some caveats.
Scout Air are compatible with iOS, Android and other Bluetooth-enabled devices like the Nintendo Switch, PC or Mac. They retail in Australia for $169.95.