The details of Gearbox parent company Embracer Group's latest AGM have been released, revealing the company's response to the performance of many of their high profile titles in recent months. One important detail is the confirmation that Borderlands spin-off Tiny Tina's Wonderlands has greatly exceeded the company's expectations, and will be the start of a new franchise. Gearbox is reportedly already working on new installments.
As per Embracer Group's AGM webcast, Gearbox CEO Randy Pitchford had good things to say regarding the performance of Tiny Tina's Wonderlands. "Gearbox Software achieved a major victory this past year with the launch of a new franchise, Tiny Tina's Wonderlands," Pitchford said during the meeting this week. "Wonderlands shattered all of our target expectations, both critically and commercially, and I'm thrilled to report that in addition to great financial rewards from this victory that will be coming our way in the coming quarters, we have established a firm beachhead."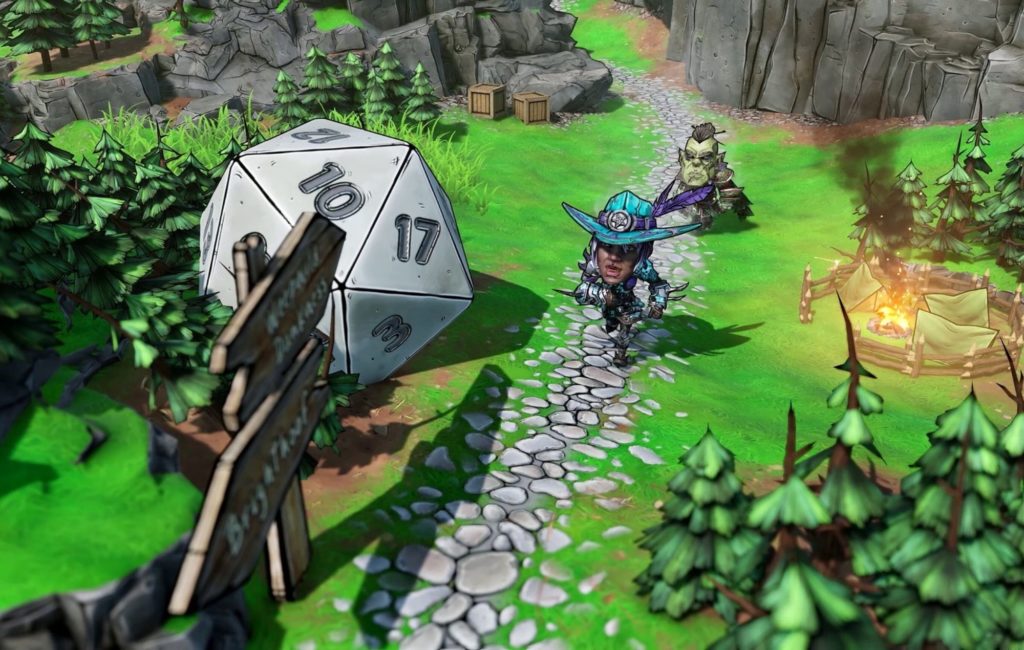 In regards to the future of the Borderlands and Tiny Tina's Wonderlands franchises, Pitchford stated that "we now clearly have a new franchise on our hands, with future experiences already under development at Gearbox." It's unclear if the tabletop RPG-inspired fantasy setting of Tiny Tina's Wonderlands will take the place of any mainline Borderlands shooters going forward or if we can expect a full Borderlands 4 at some point as well. Nevertheless, Gearbox will be revisiting the Borderlands setting soon with the adventure game New Tales from the Borderlands next month.
This glowing appraisal contrasts Embracer Group's acknowledgement of the mixed reactions to Volition's Saints Row reboot. During the AGM, Embracer CEO Lars Wingefors stated that general reviews had been "very polarising". Regarding those reviews, he advised that he "had hoped for a greater reception to the game". Wingefors stated that he is confident that the game will be at least a mild financial success. However, the mixed reviews seem to have put a damper on future plans for the time being.
Tiny Tina's Wonderlands reviewed and sold well, and was generally seen as the shot in the arm that the Borderlands series needed. With Gearbox having completed the acquisition of Lost Boys Interactive, which served as a support studio on the game, earlier this year, the company is well-placed to deliver more sequels to the game going forward.