2002 was an interesting year. It was the Golden Jubilee of Queen Elizabeth II, the year after 9/11, and Kath and Kim airs on the ABC to a surprise hit. In 2002, G4 launched as a rival to TechTV. G4 had some highs and lows throughout the years, but in 2014, the network closed up shop. Their final broadcast showed a game of Pong zooming out with G4 host Kevin Pereira screaming "I'm at Comic-Con!". In 2020, G4's Twitter account, along with Attack of the Show! and X-Play reactivated, stating that in 2021 the network will be back on air. G4's website reopened, with fans being able to play a game of Pong, and if won, would redirect the winner to a mailing list. In late 2021, G4 was back on the air. But, with all this said, the CEO of Spectacor sent out a memo about G4, stating that it didn't gain enough traction.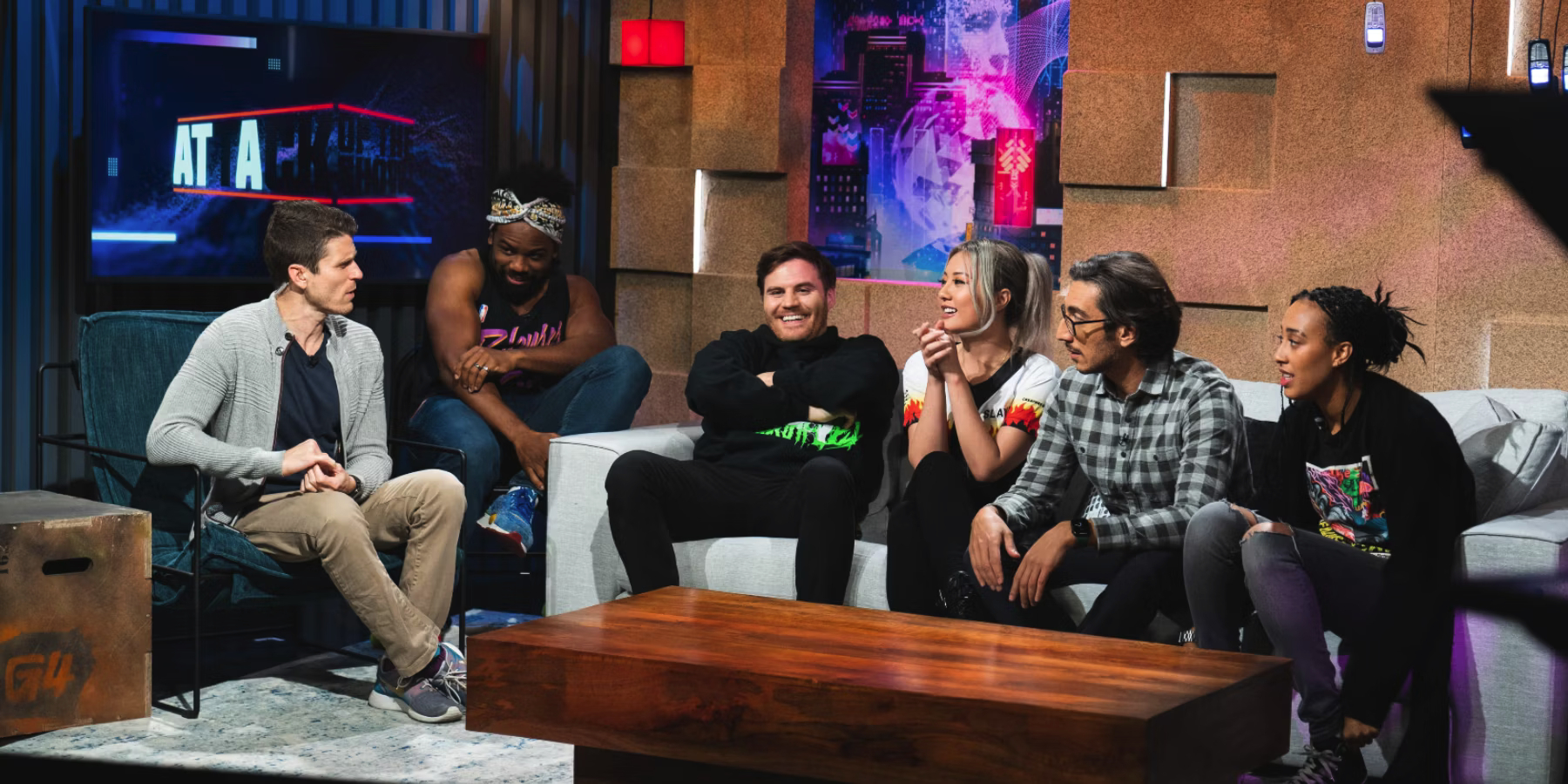 G4 hired Russell Arons, a veteran in the gaming and media industry, as president. Arons has worked at companies like Warner Bros., Machinima, EA, and Mattel, so this felt like a no-brainer. Yet, as noted in the Deadline article, the departure of Arons lead to the need to bring in someone else. Comcast hired Joe Marsh, a Comcast Spectacor veteran, to take over. Marsh previously worked with T1, a joint international esports venture with South Korean company SK Telecom. This was an interesting time to be a company focused on video gaming. Facebook shuts its gaming app and Stadia is shutting down. Along with G4, in 2020, a company called VENN started up that would dedicate itself to gaming and pop culture. However, a year later in 2021, VENN closed its doors.
Dave Scott, CEO of parent company Spectacor, sent out the memo. Scott mentions that G4 was "re-introduced last year to tap into the popularity of gaming". But, while they "worked hard" to get G4 to its former glory, the viewership was low. Because of this, they've made "the very difficult decision to discontinue G4's operations, effective immediately". Scott does mention that their team are reaching out to employees of G4 for support and finding other opportunities. In a tweet from Wario64, they've linked to the Deadline article, as well as a screencap of the memo from Scott. Jirard the Completionist, one of the hosts of G4, replied to it stating that "this tweet is how I found out I lost my job! How neat!".
Hey! This tweet is how I found out how I lost my job! How neat!

— Jirard The Completionist (@Completionist) October 16, 2022
This whole thing sucks, it seems like a lot of other employees of G4 found out via Twitter from a lot of comments on Twitter. Some were in negotiations of a new contract, with some finding the humour in it. Lay-offs in the entertainment sphere have been rife as of late. Over the weekend, employee of Rooster Teeth and Achievement Hunter Matt Bragg tweeted that his job title was dissolved. In the tweet, Bragg mentioned that he would only work as a contract/part-time with the company. Marcus LaPorte, another employee in the art department tweeted that his position dissolved as well. One former employee Kdin Janzen tweeted a bombshell about her mistreatment, along with wage theft. All of this has happened over the weekend, and it's sad to watch. But, we'll have to check the coming days of what happens next to G4 staff, along with Rooster Teeth employees.