He Fucked the Girl Out of Me by Taylor McCue has won the International Documentary Film Festival Amsterdam DocLab Award for Digital Storytelling. The respected award ceremony is the largest documentary festival in the world, running now for 35 years.
The game itself is a visual novel with traumatic and adult themes, running for about 30 minutes. It's a deeply personal tale that tells a transgender story available for free on itch.io. He Fucked the Girl Out of Me comes with trigger warnings for those interested in checking it out but tentative about potentially upsetting content. You can also watch a video for the award below.
Described by juror Leonieke Verhoog as "a personal account of a horrific experience", the game is said to have "phenomenal, emotional, and intimate" writing alongside a "unique approach to conveying a complicated personal history in the artist's own terms".
It's clear He Fucked the Girl Out of Me made an impact on the jury, being labelled as "an effective symbol for the powerlessness of the protagonist". Verhoog went on to say, "We're given the suggestion of choice when ultimately there is none. It's an experience we will not soon forget. At times we wanted to escape the game and the painful story, but we just couldn't."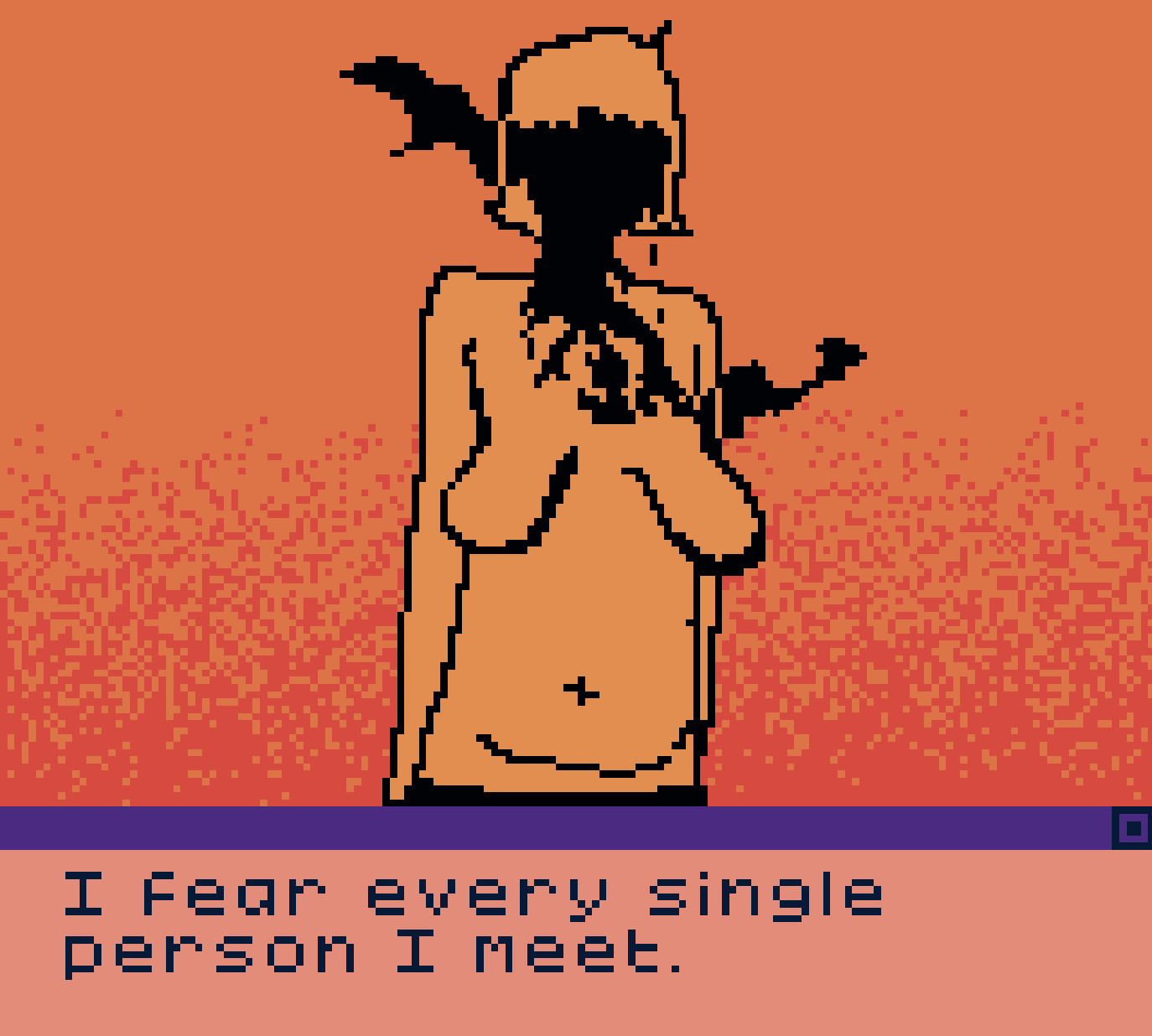 Congratulations to Taylor McCue and a big thank you to Jurre Rompa for providing the image of the award at the top of the page. For anyone who wants to check out He Fucked the Girl Out of Me or wants to see more of Taylor McCuee's work, you can do so by heading to their itch.io page.