After 3 years in Early Access, Baldur's Gate 3 has finally announced its official release window. We haven't been given an exact date, but amid all of the announcements made at the Game Awards this week, it was revealed that the game's full release will be sometime in August 2023. Check out this amazing trailer!
Released as an Early Access title in October 2020, Baldur's Gate 3 is based on D&D 5th Edition mechanics. It has been consistently improved based on player feedback. It allows players to enjoy Act 1 of the story, with some Steam users quoting a playtime of up to 48 hours just for the single act. Over time it has added new playable classes and races, but only the full release promises all classes and races from the D&D 5e Player's Handbook.
The trailer revealed an absolute whopper of a Collector's Edition, which contains a range of goodies as well as a digital edition of the game. The main attraction is clearly the mind flayer diorama that shows the iconic monster facing off against a drow, weighing in at 1.1 kilos. Also included is a 160-page artbook, an oversized metal D20, a cloth map of Faerûn, a D&D character sheet for each Baldur's Gate 2 Origin character, a mind flayer tadpole keychain, 32 vinyl stickers, and 3 limited edition Magic: The Gathering booster packs containing characters from Baldur's Gate 3. Tying all of these goodies together is a certificate of authenticity.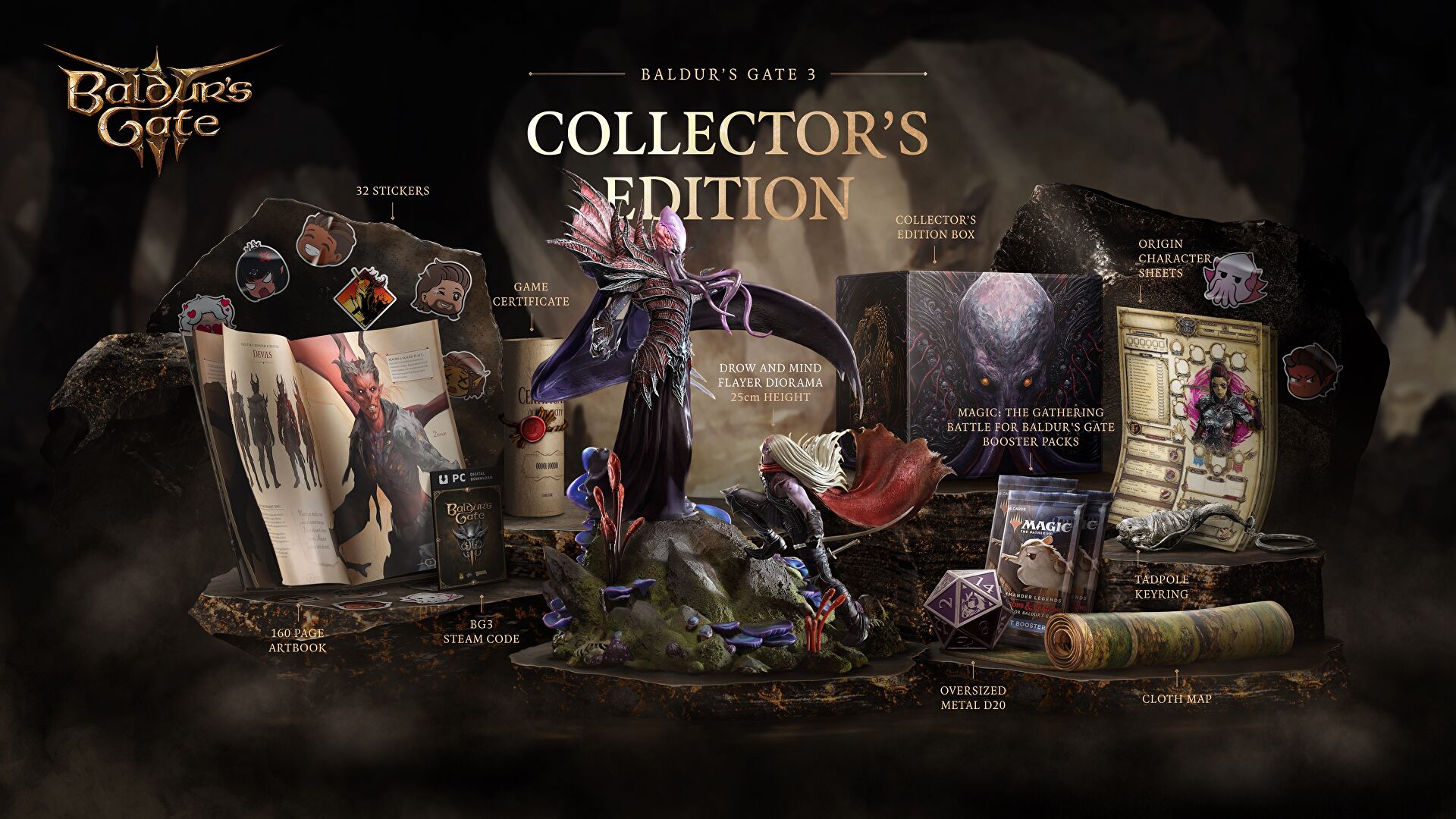 As you might expect, this collector's Edition runs quite expensive at $269.99 USD. It's available for pre-order now. Baldur's Gate 3 will officially release sometime in August 2023. If you're interested in our early impressions, head here!