With the start of the new year, it's a good time to ease yourself into a nice routine. It's also a good time to make a new year's resolution to play more video games. There are plenty of games on offer via subscription service to get you started, whether you're a PC, Xbox, or PlayStation player.
PlayStation Plus Essential Games
Star Wars: Jedi Fallen Order (PS4/PS5):
Play as Cal Kestis, a survivor of Order 66 that saw the Jedi eliminated across the galaxy. While he lives his days hiding in peace, he is called back into action after being found. Join Cal on his journey as he walks the path of a Jedi while hunted by the Empire.
Fallout 76 (PS4/PS5):
After signing up to join Vault 76, you awaken in a world devastated by nuclear war. Taking place before any of the Fallout stories, journey across a post-apocalyptic wasteland with other players to make your own mark on the world.
Axiom Verge 2 (PS4/PS5):
Join Indra on her journey to find her daughter, as she travels to the ruins of an ancient civilization in the hopes of finding her daughter. It's a Metroidvania game that pits you against parasitic machines as you venture into unknown depths.
Xbox Live Gold Games
Iris.Fall (Available 1/1 – 31/1)
Jump between the worlds of light and shadow as you play as the titular Iris. Walking into an abandoned theatre that balances two realities, Iris starts to realise that she's walked into a place that holds mysteries about her.
Autonauts (Available 16/1 – 15/2)
Colonise new worlds with the power of automation as you travel to uninhabited planets. Start from scratch, but quickly create workerbots to help you automate your tasks. Build the base you've wanted with all the resources at your disposal.
Epic Games
Divine Knockout (Available 13/1 – 20/1)
Choose your mythical legend as you battle with your friends to be the last one standing. Using a unique third-person perspective, weaken an enemy's defences before you knock them off the platform.
First Class Trouble (Available 13/1 – 20/1)
Stop a dangerous AI from killing everyone on a luxury cruise ship and cooperate with others to do so. But what happens when some players are working for the AI and try to sabotage your efforts? Vote to ensure you remove the saboteurs, but don't accidentally throw out your allies.
Gamedec – Definitive Edition (Available 13/1 – 20/1)
Jump into an imagining of the 22nd century, where you solve crimes as a detective in a cyberpunk world. Explore Warsaw City and solve cases, where the decisions you make and the outcomes you choose shape your character.
Humble Choice Games
Doom Eternal
The sequel to the popular DOOM remake, journey to Earth as the Doom Slayer after a demonic invasion destroys the planet. Fight off powerful demons and enemies while protecting the last remnants of humanity.
Tribes of Midgard
Join up with friends or play by yourself as you go on an adventure to stop Ragnarok from destroying the world. Build up your village and search the land for resources to prepare yourself for the final fight.
Encased
After an experiment ends up creating a disaster known as "The Incident", you are the only person capable of finding a solution. Journey across a post-apocalyptic wasteland to work with different factions and resolve the crisis however you like.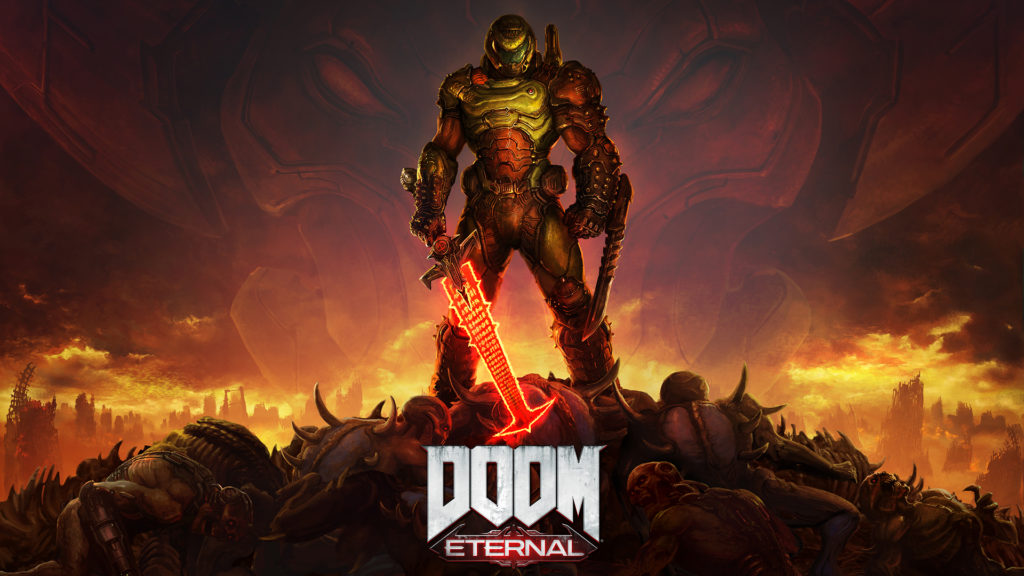 OlliOlli World – Rad Edition
Start your journey as a skateboarding legend in this action platformer, taking on missions and challenges to improve your skills. Grind, flip, and get air on your quest to find Gnarvana in Radlandia.
Grow: Song of the Evertree
The Evertree, the source of many worlds, has withered away until only a sapling is left. As the last of the Everheart alchemists, it is up to you to care for the Evertree. Craft your own World Seeds and go on a unique adventure to discover long-lost knowledge of the Evertree.
Conan Chop Chop
Save the world by yourself or with friends as you battle the forces of evil summoned by an evil wizard. Choose a hero that matches your personal playstyle, combine a variety of items together, and fight in a world that's never the same every time you step into it.
Hokko Life
Journey to the village of Hokko and do your best to turn it into a thriving town. Design your future town to your liking, gathering the resources and creating the designs to build a town that can't be found anywhere else.
The Serpent Rogue
The titular Serpent Rogue is encroaching on the nearby lands, and it's up to you as an alchemist to drive it off. Create a variety of potions to help you, taking on a variety of quests. Decide on your actions carefully, as there will be consequences that don't initially present themselves.
There's still plenty of time to jump on these free games and get a good start to the year!