Bethesda and Xbox's Games Showcase released today, with some big announcements including for the first-person shooter, Redfall. We got a gameplay video, a 10-minute deep dive, and also a release date! We're used to seeing these first-person shooter supernatural games include zombies for the most part, but Redfall deals with vampires this time, and vampires only. Of course, as the voice-over explains, there's also a bunch of cultists trying to become a vampire, or dead. We get more information on the lore of the game too. The vampires blocked out the sun and because of the sun's importance to the water cycle, the water from lakes and rivers have been pushed back.
In the game's trailers, we get to meet a few of the other playable characters you can have a chance to play as. Jacob Boyer, a sniper with an invisibility ability. Remi De La Rosa, who has a little Boston Dynamics robot. Devinder Crousley who seems to be a bit of a cryptozoologist. And lastly, we meet Layla Ellison who has telekinetic abilities. We also get different enemy types, like the "Bloodbag" vampire that seems to have blood-filled boils that can explode to damage characters nearby. Another is called "The Shroud" which is a vampire that shrouds your character in darkness. We also get to see the character's different abilities such as Layla who can create an elevator for other characters to jump high.
Redfall is a large island town, and it's Arkane's "largest setting ever". They've also included environmental storytelling, but unlike Fallout 76, there are human NPCs to chat with, gear up, and heal your characters. You'll get missions from survivors who'll give you tasks to check out places in Redfall, like turning on the lighthouse to stop would-be visitors from succumbing to the vampires. There are also small encounters while navigating the island such as helping hostages escape from the cultists, and you can tackle these missions in different ways. Is Stealth more your jam? Go for it! More of a guns-blazing fellow? Love it! There's a skill tree for each character, a weapons loadout, a map, a list of missions, and an archive. Hopefully, the archive is where you'll find all of the Redfall lore, as this game seems to be lore-central.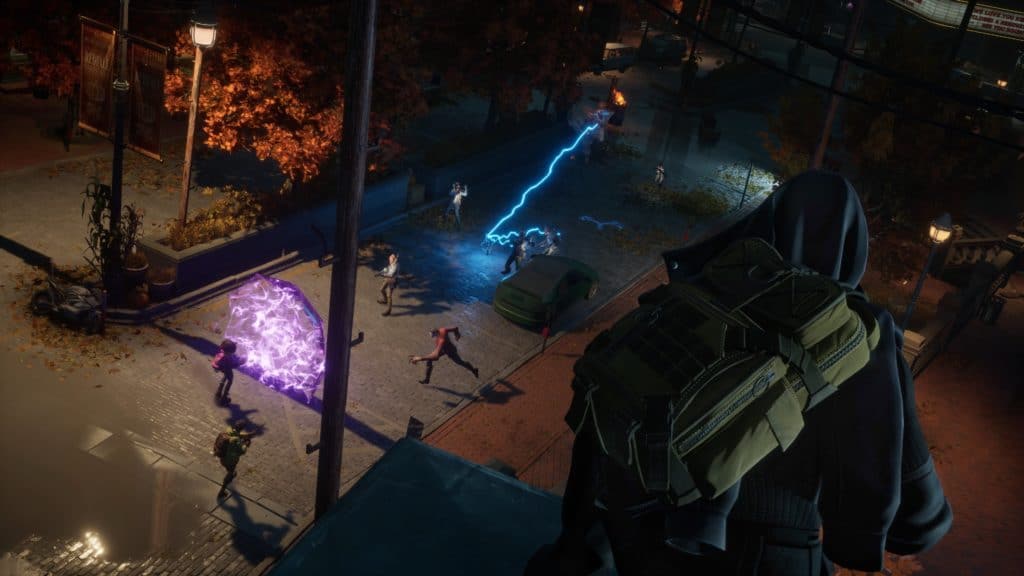 Redfall allows solo play or up to 4-players cooperatively, which is great for those of us who don't like playing multiplayer games. Redfall is coming to Xbox consoles, PC and cloud gaming May 2nd, 2023. It'll also be available day one on Game Pass. A persistent internet connection is required for both single-player and co-op. It's available for pre-order on Xbox Series X|S, the Microsoft store (PC), Steam and Epic games store.