Aussie game developers Fuzzy House are working on their new game, Janet DeMornay is a Slumlord (and a witch), and they're looking for some real-life rental horror stories to feature in the game.
The developer, who previously made the charming Queer Man Peering Into a Rock Pool.jpg, want players to submit their stories here, and on Twitter using #renterhorror, for their chance to win a free copy of the game. Additionally, successful stories will be featured in collectible Case Files hidden throughout the game's world. Submissions are open until March 25th.
The newly released trailer reveals some of the mystical puzzles the players will encounter. Check it out.
Janet DeMornay is a Slumlord (and a witch) is a horror-comedy inspired by classics including Beetlejuice and Poltergeist; in the game, you play as Andrew who has signed a new lease to an enchanted but crumbling queer terrace house in Sydney. The catch is, your house has been transported to another dimension. Using unique puzzle mechanics, players will explore their home and try to get back to the real world, as their faded television shopping channel star landlord (and witch) Janet DeMornay becomes increasingly menacing.
"We wanted to make a horror game, so we asked ourselves: In Australia in the 2020s, what's something that's truly terrifying? To be honest the answer came pretty quickly—being a renter," said Scott Ford, co-founder of Fuzzy Ghost and experienced renter in Sydney's inner west. "JDM is a horror comedy about renting, and it feels like everyone we know has had a rental experience that's horrible, or hilarious or both. We wanted to share their stories, as well as our own. Just have a great big bitch session, really. But in a game. And with witches."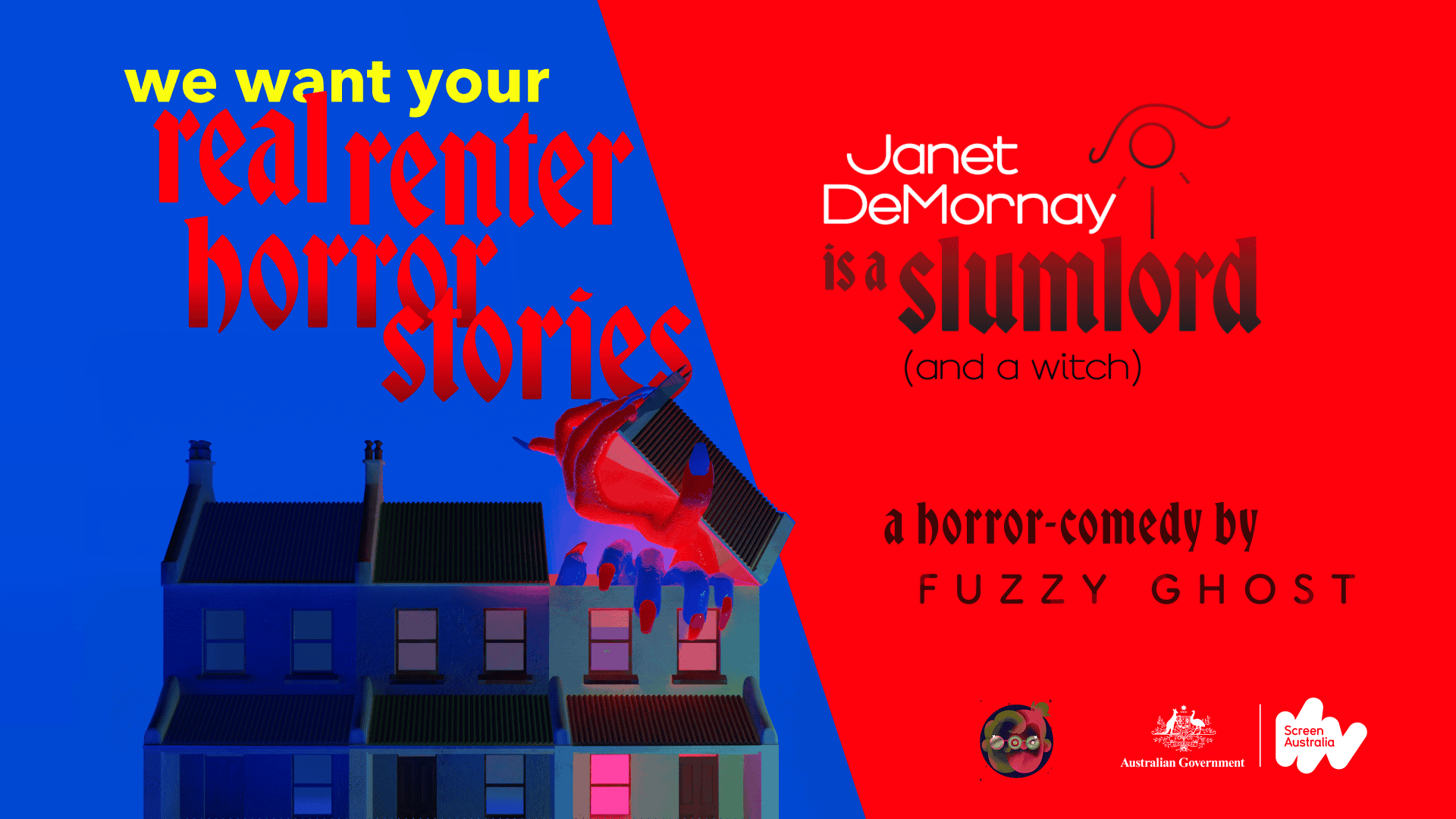 With so many exciting Aussie games on the radar for 2023 and beyond, Janet DeMornay is a Slumlord (and a witch) stands out as one to really keep an eye on. We've all experienced some rental horror stories in our time, so it's certainly looking to be a relatable experience. That includes the witches, of course.
Janet DeMornay is a Slumlord (and a witch) is set for release in 2023, check it out on Steam here.