For those gamers who are located in Sydney, ASUS and ROG are holding a pop-up hands-on showcase of their 2023 gaming range in the Sydney CBD!
The event is happening at Pitt Street Mall, tomorrow, Thursday, 23rd March from 11am-8pm and will be a "highly interactive event" that will give attendees "the chance to engage with and learn about 2023's newest range of gaming devices." It will also give you the opportunity to hang out, and even play games on the latest tech from ASUS and ROG with gaming influencers Muselk, GeekGG and LivBev.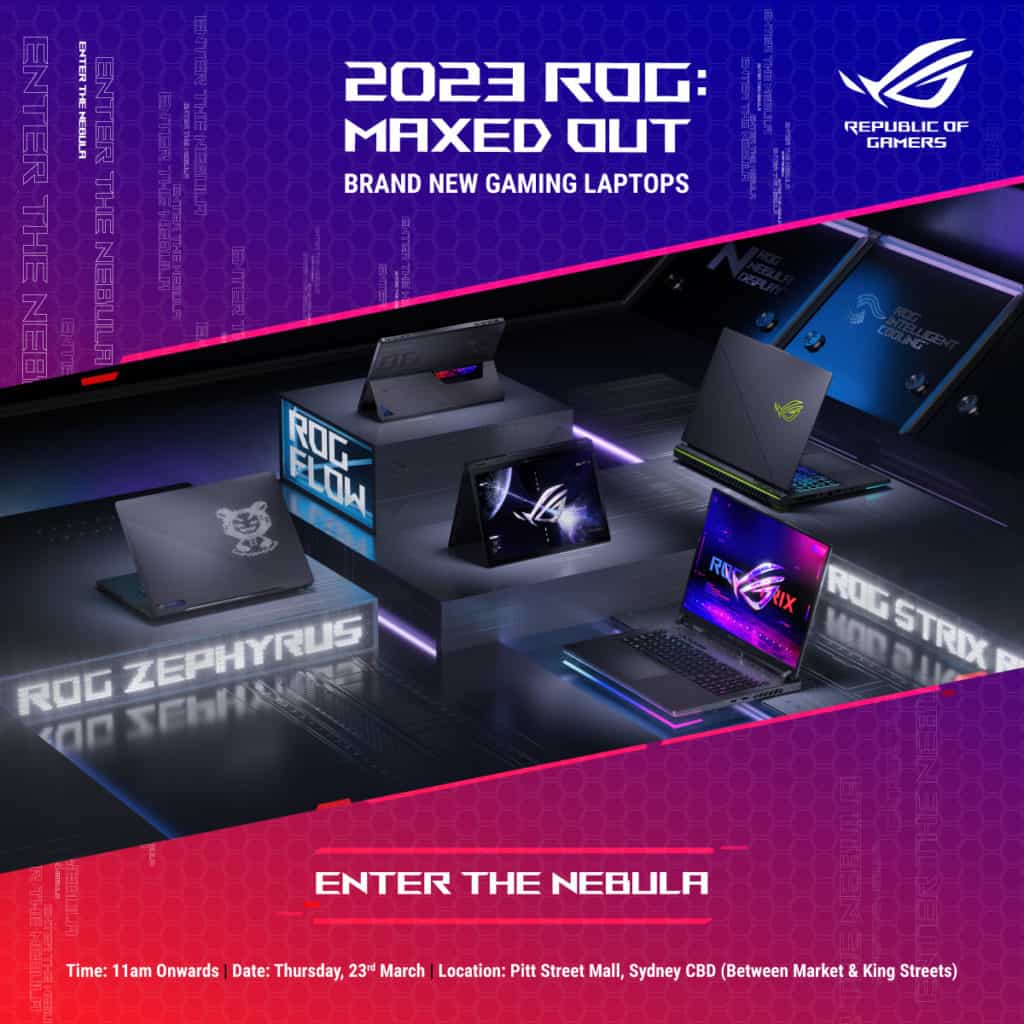 #ENTERTHENEBULA is the title of the event, and for good reason, as the technological star of tomorrow's show is the Nebula HDR display. Those who attend will be able to experience a "deep-dive into the visual qualities of ROG's new graphical experience."
The Nebula screen is one of the most sophisticated in gaming and "must meet a strict set of requirements that guarantee fast, bright, vivid images. If a ROG laptop carries the Nebula name, you know it's one of the world's ultimate gaming displays." Therefore, for those Sydney-siders who love all things tech and gaming, this is an event not to be missed!