The LEGO Group has partnered with 2K Games on a new AAA open world racing game called LEGO 2K Drive. The game is set to be the first in a multi-title partnership between 2K and the LEGO Group to develop AAA LEGO games.
In LEGO 2K Drive, your custom protagonist must journey across Bricklandia's diverse biomes competing against various rivals in pursuit of the coveted Sky Cup Trophy. In addition to racing, players will also encounter minigames, challenges, collectibles and many things to destroy. The environments draw from familiar LEGO brands, such as City, Creator, Speed Champions and more. Co-op and competitive multiplayer will also be included, allowing both two-player split-screen local multiplayer, as well as online play.
As one can expect from a LEGO game experience, players can exercise their creativity by designing their own dream vehicle. Over 1,000 unique LEGO pieces will be available to build your racer, which players can further jazz up with a wealth of colour designs, stickers, flairs, and more.
This slideshow requires JavaScript.
"Video games have long been an important way our fans experience the magic of the LEGO System-in-Play, and 2K's strong track record of delivering quality, innovative titles for a broad range of audiencesmakes them the perfect partner to create the next iconic AAA LEGO games," said Remi Marcelli, Head of LEGO GAME. "Beginning with LEGO 2K Drive, we're excited for fans to experience a fresh new take that builds on the LEGO humour and fun fans have come to expect."
There are three different versions of LEGO 2K Drive which will be available for purchase. There is the Standard Edition, which includes the base game. The Awesome Edition includes the base game, along with a new vehicle, vehicle flair, and an in-game LEGO minifigure. The Awesome Edition also includes the Year 1 Drive Pass, providing a new biome and four post-launch seasons of Drive Pass content, including new vehicles and themes. Finally, the Awesome Rivals Edition includes the base game, the Year 1 Drive Pass, as well as multiple new vehicles, a vehicle flair, and in-game LEGO minifigures. Furthermore, anyone who preorders any version of the game will receive the Aquadirt Racer Pack.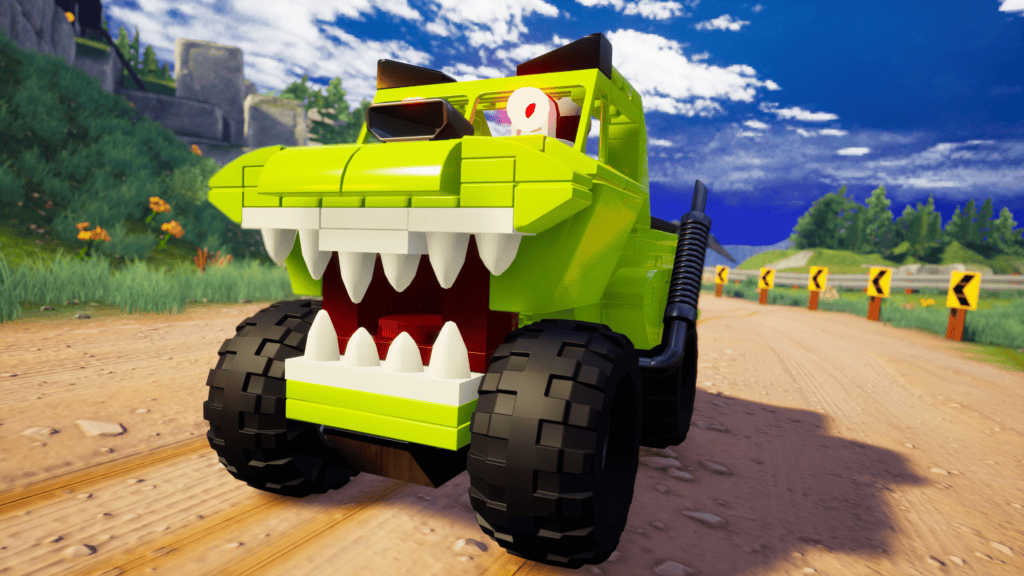 Fortunately, LEGO fans don't have too much longer to wait. LEGO 2K Drive will be racing onto PC as well as PS4, PS5, Xbox One, Xbox Series X/S and Nintendo Switch on May 19th 2023. We will have to wait and see what 2K and the LEGO Group's future collaborations will look like.