CATAN is one of the all-time classic board games, and a staple of any self-respecting board game lovers collection. There have been many iterations and expansions to the popular title over the years, but now they're venturing into weird territory… sports, with CATAN – Soccer Fever.
CATAN – Soccer Fever is a scenario that allows you to play CATAN, but with the added ability to kick goals to earn additional points. A light-hearted addition to the CATAN universe, players will flick die-cut soccer balls into the pitch to score.
"Soccer fever has gripped the island of Catan! You and your fellow Catanians are swept up in supporting your hometown teams. Will they win the most matches and finish the season with the championship cup? Every time you build a settlement or a city, soccer matches are held. Leading the league will gain you victory points!"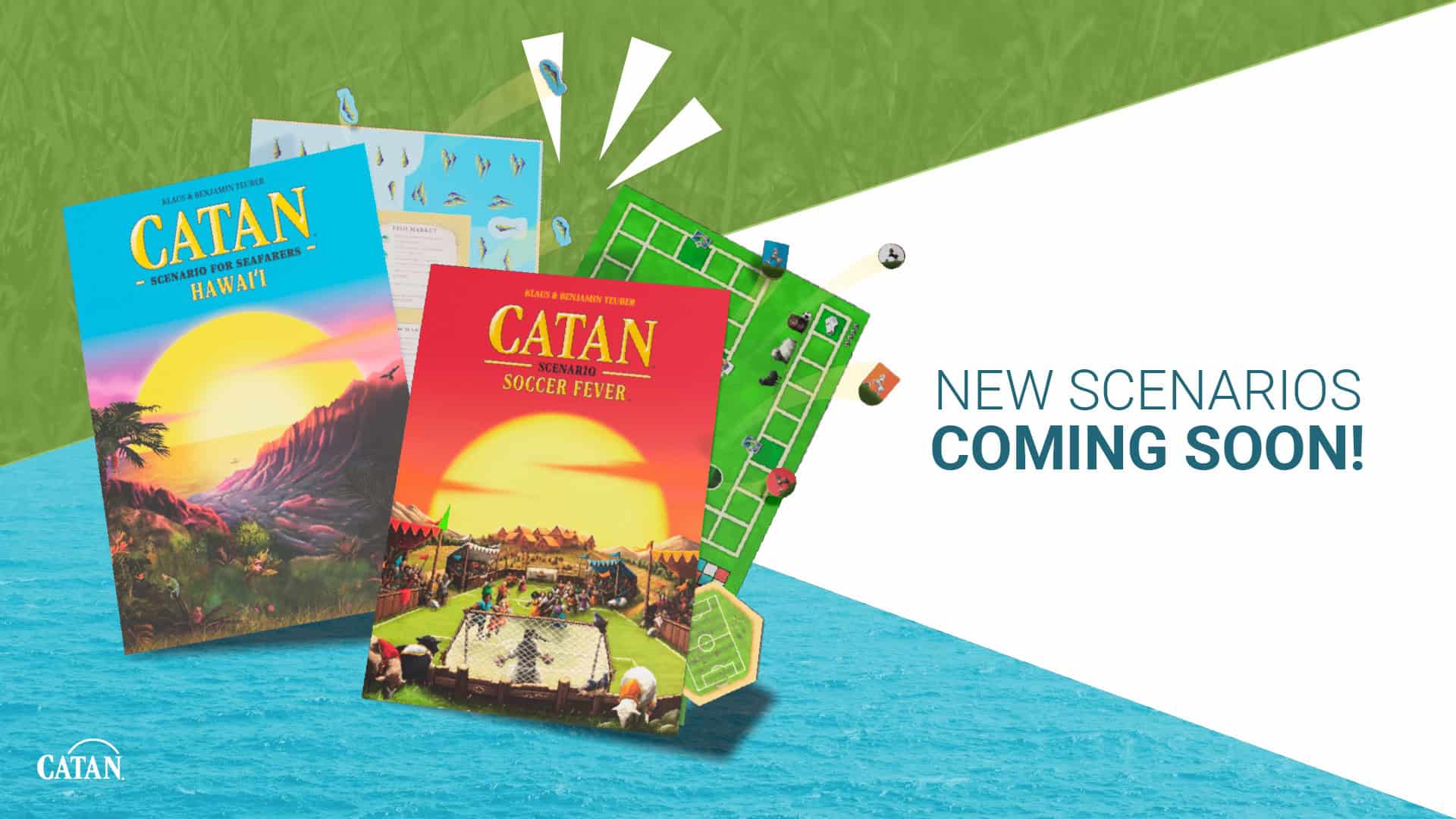 Additionally, another scenario was announced, in CATAN – Hawai'i, a scenario for the popular Seafarers expansion.
"Prepare to embark on a Hawaiian fishing excursion. CATAN – Hawai'i is a special scenario for the CATAN – Seafarers expansion. Enjoy all the fun of the most popular CATAN expansion set in a beautiful tropical locale! This Pacific archipelago offers not only productive landscapes but also rich fishing grounds. Send your fleet fishing to take advantage of helpful new abilities"
Rather play a video game version of CATAN? The Console Edition just released last week on Xbox Series X|S and PlayStation, so you'll be able to get your CATAN fix no matter what your preference is. In the video game version, the board looks to come to life, with solo and multiplayer modes so you can play with your friends, including a companion smart phone app for good measure.
It really is CATAN's world, and we're all just living in it. CATAN – Soccer Fever and CATAN – Hawai'i will both be available in June.